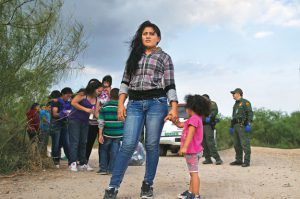 In the new issue of Americas Quarterly, we asked people, "What would you tell the next U.S. president about Latin America?" To see other authors' responses, click here. Dear Mister / Madam President, Judging from the rhetoric coming from both parties' presidential campaigns, immigration will continue to be a hotly contested issue under the next … Read more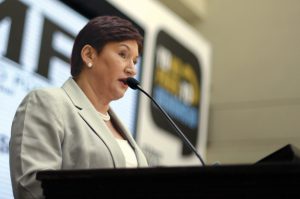 In the new issue of Americas Quarterly, we asked people, "What would you tell the next U.S. president about Latin America?" To see other authors' responses, click here. Dear Mister / Madam President, Latin America has been plagued by systemic corruption throughout its history and my country, Guatemala, is no exception. Yet in 2015, judicial … Read more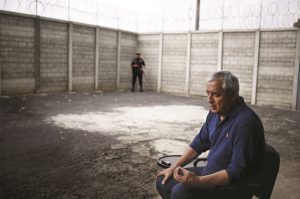 If it can happen here, it can happen anywhere.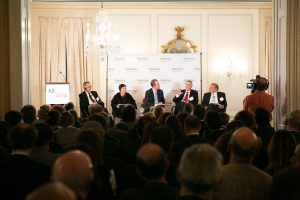 To watch a video of the event, click here. "He stole, but just a bit." "Corruption is just something we live with." Declarations such as these were once a common refrain in Latin America. But from Brazil to Guatemala, a historic crackdown on corruption is making the old tropes obsolete. Leading this dramatic shift is … Read more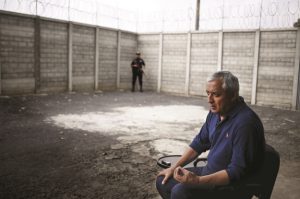 Read in English ¿Guatemala? ¿De verdad? Confieso: esa fue mi reacción en el momento en que Guatemala fue más lejos que cualquier otro país en la campaña contra la corrupción que ahora se propaga en América Latina. Una cosa es que Brasil o Chile, que tienen una historia más larga de instituciones fuertes, investiguen a … Read more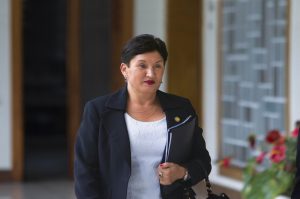 The quiet voice behind Guatemala's mega-corruption case.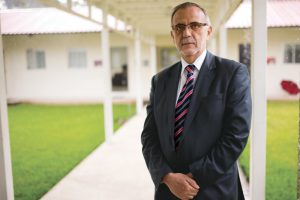 This article is adapted from our 1st print issue of 2016. For an overview of our Top 5 Corruption Busters, click here. Visiting Iván Velásquez's office is like entering an armed fortress. And no wonder. Even before leading the investigation that caused the resignation and imprisonment of a sitting Guatemalan president, Velásquez was a man … Read more
In his 1982 Nobel Prize acceptance speech, Colombian writer Gabriel García Márquez spoke of the conflict and violence plaguing Latin America, including El Salvador's 12 year civil war and Argentina's Dirty War. "There have been five wars and seventeen military coups; there emerged a diabolic dictator who is carrying out, in God's name, the first Latin American ethnocide … Read more
Thousands Amass in Venezuela for Anti-Government Protest: Nearly 3,000 Venezuelan demonstrators clothed in white marched in Caracas on Saturday in the largest protest since last year's surge of anti-government demonstrations. In a video filmed from his jail cell prior to the protests, former opposition Mayor Leopoldo López encouraged supporters to protest peacefully to demand the … Read more
Guatemalan authorities arrested 17 people, including the head of the Guatemalan Central bank, on Wednesday in an ongoing investigation into fraud at the Instituto Guatemalteco de Seguridad Social (IGSS—Guatemalan Institute of Social Security) that resulted in the deaths of at least five kidney failure patients. In December 2014, IGSS changed its supplier of kidney dialysis … Read more
Guatemala's Ministers of Interior, Energy and Mining, Environment, and the Secretary of Intelligence resigned on Thursday, amid a series of corruption scandals. The resignations come two weeks after Vice President Roxana Baldetti was forced to step down due to a top aide's involvement in customs fraud. Despite the resignations, President Otto Pérez Molina refuted claims … Read more
Judge Alejandro Maldonado Aguirre was sworn in as Guatemala's new vice president on May 15 after his predecessor, Roxana Baldetti, was forced to step down in the wake of a major corruption scandal. Maldonado Aguirre was not originally included in the shortlist of candidates that President Otto Pérez Molina sent to Congress. The original list … Read more
Demonstrators Call for Pérez Molina's Resignation: Thousands of protestors marched across 13 cities in Guatemala on Saturday to call for President Otto Pérez Molina's resignation. The protests came as a response to a customs tax fraud scandal uncovered by the Comisión Internacional contra la Impunidad en Guatemala (International Commission Against Impunity in Guatemala—CICIG) in April … Read more
On May 8, Guatemalan authorities arrested three lawyers representing defendants in a massive customs tax fraud case known as Caso SAT that has thrown the current administration into a state of disarray and forced Vice President Roxana Baldetti to resign. The UN Comisión Internacional contra la Impunidad en Guatemala (International Commission Against Impunity in Guatemala—CICIG), … Read more
Guatemalan Vice President Roxana Baldetti resigned last Friday, ending a tumultuous three weeks of protests after an investigation raised questions about her possible involvement in a high-profile corruption scandal known as Caso SAT. Baldetti's former private secretary, Juan Carlos Monzón, was recently accused of organizing a corruption network targeting Guatemala´s tax collection agency—the Superintendencia de … Read more