Americas Quarterly (AQ) is an award-winning publication dedicated to politics, business and culture in the Americas. Borrowing elements from The Economist and Foreign Affairs—but with a focus on Latin America—AQ reaches more than 1 million people per year through its digital platforms, magazine and podcast. Its influential, agenda-setting audience includes CEOs, senior government officials and thought leaders. Founded in 2007 and based in New York City, AQ is an editorially independent, not-for-profit publication of Americas Society/Council of the Americas, which for more than 50 years have been dedicated to dialogue in the Western Hemisphere.
Our Staff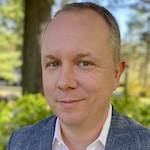 Brian Winter is the editor-in-chief of Americas Quarterly and one of Latin America's most influential political analysts, with more than 20 years following the region's ups and downs. He lived in Brazil, Argentina and Mexico as a correspondent for Reuters before taking on his current role in New York, where he is also the vice president of policy for the Americas Society and Council of the Americas. He has been called "the best foreign expert on Brazil of this moment" by GloboNews. Brian is the author of several books including Why Soccer Matters, a New York Times bestseller he wrote with the Brazilian soccer legend Pelé; The Accidental President of Brazil, co-authored with President Fernando Henrique Cardoso; and Long After Midnight, a memoir about trying (and failing) to learn to tango in Argentina. He is a regular contributor to television and radio, the host of the Americas Quarterly Podcast and a prolific barbecuer and chef. Proficient in Spanish and Portuguese, Brian speaks frequently about Latin America's past, present and future to investors and general-interest audiences. Follow him on Twitter @BrazilBrian.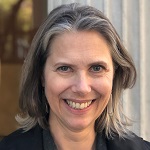 Cecilia Tornaghi is the managing editor of Americas Quarterly. A Brazilian-American journalist, she has been covering Latin America for the last 20 years with a focus on policy, business and economics. Cecilia spent 13 years at Bloomberg, starting as a Nasdaq reporter, then as an anchor, news editor, deputy managing editor for Bloomberg Brasil TV and lastly as Latin America correspondent for Bloomberg TV interviewing heads of state, cabinet members and C-suite executives from across the region. Cecilia left Bloomberg to help build a news platform dedicated to emerging markets coverage at a large corporation coordinating business and human interest coverage about Latin America to a global audience. Prior to AQ she was also managing editor of LatinFinance. Before her career in journalism, Cecilia ran a theater company in Brazil dedicated to youth educational topics and a media relations program specialized in the performing arts. Cecilia has attended the Federal University of Rio de Janeiro Social Sciences program, has a BA in Journalism from U.S.-based Excelsior College and a Graduate Diploma in International Development from the London School of Economics. Follow her on Twitter @ctornaghi.

Donald Partyka is creative director of Americas Quarterly, which he helped launch in 2007. He has designed and consulted on numerous magazines, including Linguafranca, Poets & Writers, and Revista Perspectiva. Donald is a graduate of the Rhode Island School of Design and Cooper Union, and currently teaches at the City College of New York. His work at Americas Quarterly has been recognized by Latin American Fotografía, American Illustration and The Society of Publication Designers. Follow Donald on Twitter @donaldpartyka.

Emilie Sweigart is an editor at Americas Quarterly and a policy manager at Americas Society/Council of the Americas. She has written for AQ about corruption, security policy and China-Latin America relations. Prior to joining AQ, Emilie was a contributing editor for Southern Pulse – Networked Intelligence and worked at the Council on Foreign Relations. A graduate of Tufts University, she holds a master's degree in Latin American and Caribbean Regional Studies from Columbia University and has lived in Chile and Spain. Follow her on Twitter @EmilieSweigart.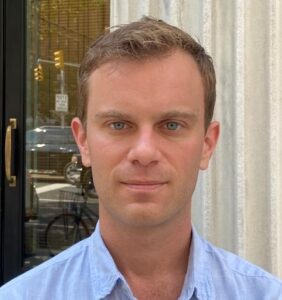 Rich Brown is an editor and production manager at Americas Quarterly. Prior to joining AQ, Rich was a senior editor at a risk analysis firm and a Li Center for Global Journalism-Pulitzer Center Fellow reporting on land conflict and migration in Guatemala, where he was based for six years. Rich holds a master's degree in political reporting from Columbia Journalism School, where he was awarded the Gordon Gray Fellowship for International Reporting. He was previously editor-in-chief of EntreMundos in Quetzaltenango, Guatemala, and as a freelance reporter he has published in English and Spanish for outlets like The Observer in the UK and Plaza Pública in Guatemala. Follow him on Twitter @richmattbrown.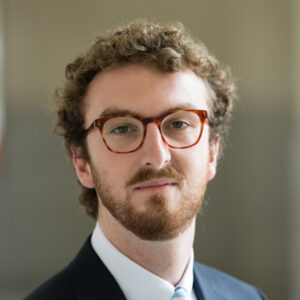 Nick Burns is editor and social media manager at Americas Quarterly. Prior to joining AQ, he had worked as a ghostwriter and at the Wilson Center's Brazil Institute. Nick has written on Brazilian and Portuguese literature and politics for publications including Foreign Affairs, New Left Review and the New Statesman. A graduate of Stanford University, he also holds a master's degree from University College London. Nick has lived in Portugal and the United Kingdom, where he was a Fulbright fellow in 2019–20. Follow him on Twitter @NickBurns.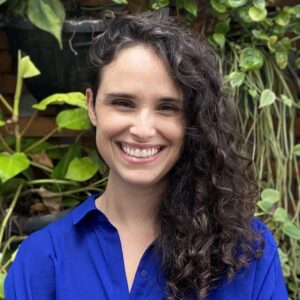 Luiza Franco is an editor and the producer of the AQ Podcast. She is from Rio de Janeiro, Brazil. Before joining AQ, Luiza worked for BBC Brazil and Folha de S.Paulo. She holds a master's degree in political reporting from Columbia University. Follow her on Twitter @luizavmf.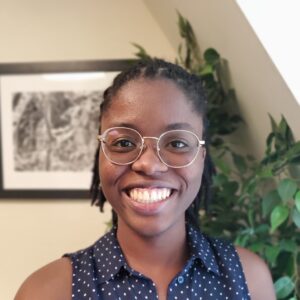 Khalea Robertson is an editorial assistant at Americas Quarterly. She is from Trinidad and Tobago, and briefly lived in Uruguay and Mexico during her undergraduate degree program in Spanish with International Development Studies. She is currently pursuing a joint M.A. in journalism and Latin American and Caribbean Studies at New York University, where her research focuses on Venezuelan migration into the Caribbean sub-region.
Read more about AQ distribution.