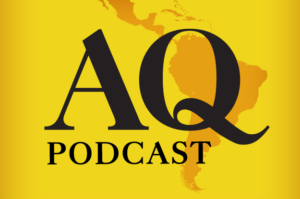 Protecting the rainforest and developing local economies don't have to be mutually exclusive, a local entrepreneur says.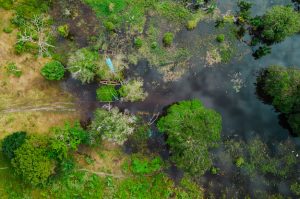 No dia 10 de junho, autoridades brasileiras debateram sobre iniciativas para promover a conservação e o desenvolvimento sustentável.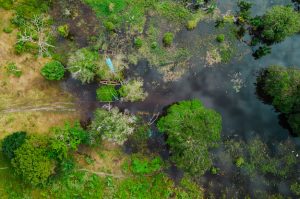 On June 10, Brazilian officials discussed the steps they are taking to promote conservation and sustainable economic development.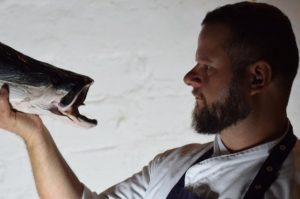 On June 9, join us for a cooking class and conversation with the Brazilian chef to learn about the importance of Amazonian cuisine.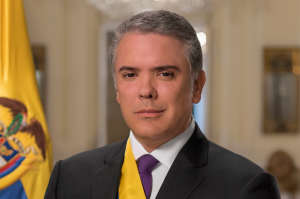 AS/COA hosted a conversation with the President of Colombia, who discussed his country's efforts to prevent Amazon deforestation.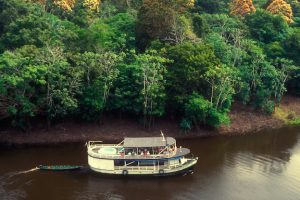 AS/COA hosted a discussion about sustainable economic opportunities in the rainforest.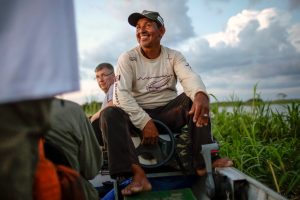 The region's governors envision a win-win strategy that differs in many ways from the Bolsonaro administration's approach.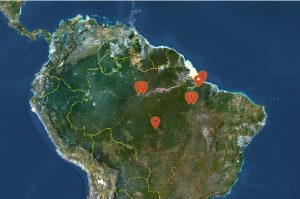 Seven sustainable companies making it work in the Amazon.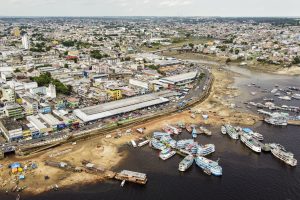 The region's cities face dire poverty and unemployment.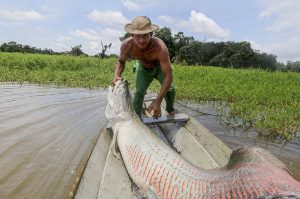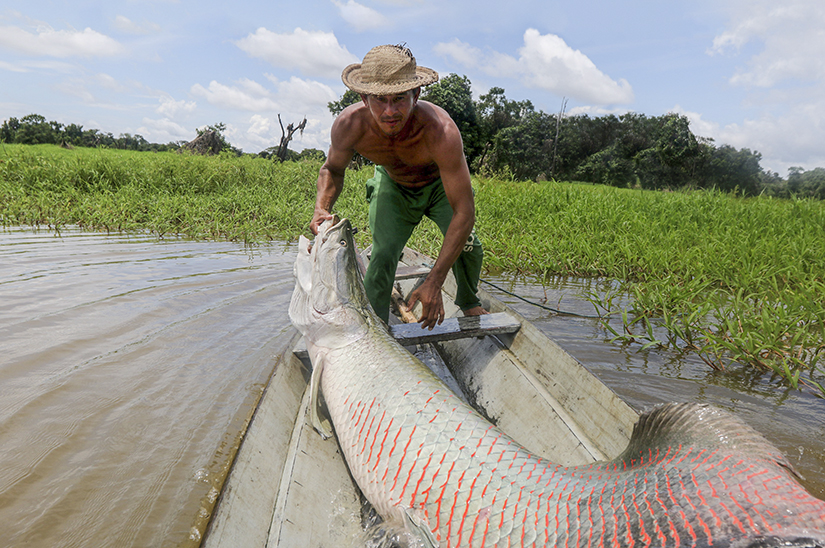 The pirarucu could be a global sensation, producers say. But politics, poor logistics and other challenges stand in the way.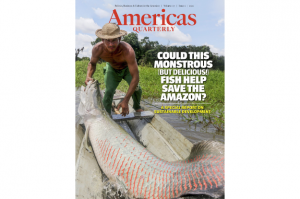 Brazil and other countries could one day become "green superpowers." But first they'll need to stop deforestation, and make it easier to do business too.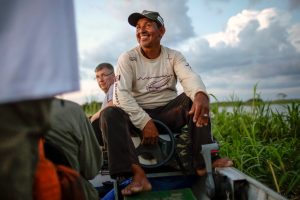 Os governadores da região trabalham com uma visão estratégica de sustentabilidade que difere da política do governo federal.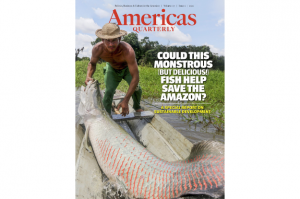 Brasil y otros países podrían algún día convertirse en "superpoderes verdes". Pero tendrán que detener la deforestación, y facilitar el ambiente para hacer negocios también.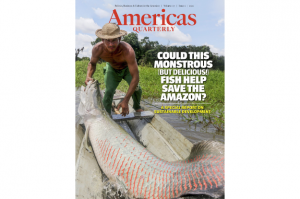 O Brasil e outros países podem se tornar "superpotências verdes". Mas para isso é preciso parar de desmatar, e também tornar mais fácil o ambiente de negócios.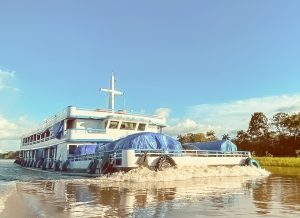 2.4 million square miles worth of waterways can be the answer for the region's logistics bottlenecks.