On Saturday nights in central Havana, a scene unfolds that defies stereotypes on this communist island famous for its salsa, strong rum and revolutionary heroes. With the hiss of a fog machine, the country's iconic rock star, Diony Arce, emerges from the darkness inside a local theater. He grabs a microphone and launches into a … Read more Cuba's Loudest Citizens Are Literally Screaming To Be Heard
Some see Rio's favelas as crime-ridden danger zones. Cavi Borges, a local filmmaker, sees them as dynamic film sets. The movie producer and director hops on the back of a motorcycle taxi at the base of the Vidigal favela—a shantytown snaking up Morro Dois Irmãos in Rio de Janeiro—and zips through a series of alleyways … Read more City of God, City of Barriers
Clarín Group, Argentina's largest media conglomerate, announced plans Monday to divide its operations into six subsidiary companies, in compliance with the country's Ley de Medios (Media Law). The anti-monopoly law was upheld by the Argentine Supreme Court last week after four years of legal disputes between Clarín and the federal government. Clarín representatives said the … Read more Clarín Group Adheres to Argentine Media Law
East Harlem—also known as Spanish Harlem or El Barrio—located in northeastern Manhattan, has long been a destination for immigrants settling in New York City. Once a hub for recent arrivals from Germany and Italy, the neighborhood became a primarily Puerto Rican enclave after World War II. Andrew Padilla, a 23-yearold filmmaker who was born and … Read more El Barrio Tours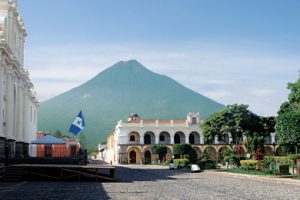 La Antigua, in Guatemala's central highlands, offers a trip through several layers of time, providing snapshots of baroque Spanish colonial architecture, pre-Colombian Mayan cultures and ancient but still smoldering volcanoes. Now a UNESCO World Heritage site, it's a short drive from the bustling national capital of Guatemala City. Don't forget to bring sturdy walking shoes. … Read more 10 Things to Do: Antigua, Guatemala
The Caribbean island of Dominica is known as Nature Island for its natural beauty, quiet and rich ecology, but this month it will come alive with pulsing rhythms and dance to mark the 17th annual World Creole Music Festival. The October 25–27 festival draws tens of thousands of visitors each year. The music on display … Read more World Creole Festival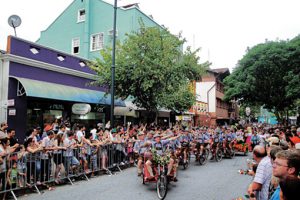 Grab a stein-full of caipirinha and stroll down to Ipanema beach in your lederhosen—it's Germany-Brazil Year in Brazil. The yearlong festival, aimed at deepening German-Brazilian relations, kicked off in May with the opening of the German-Brazilian Economic Forum in São Paulo. "Brazil is one of the most successful new centers of power in the world," … Read more Prost, Brazil!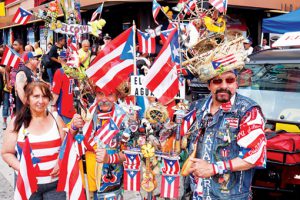 Stay up-to-date with the latest trends and events from around the hemisphere with AQ's Panorama. Each issue, AQ packs its bags and offers readers travel tips on a new Americas destination.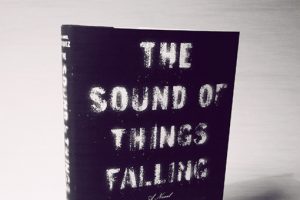 Fresh, unique perspectives on recent books from across the hemisphere originally published in English, Spanish and Portuguese.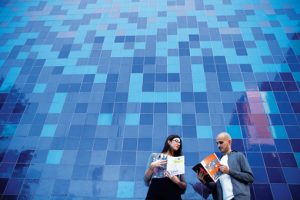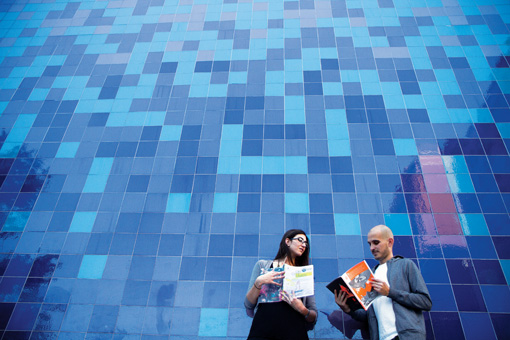 Some of our hemisphere's emerging leaders in politics, business, civil society, and the arts.
In the last round of regional conference qualifiers last night, Chile, Ecuador and Honduras punched their tickets to the 2014 FIFA World Cup in Brazil. Chile and Ecuador join Colombia and Argentina as the representatives from the Confederación Sudamericana de Fútbol (South American Football Confederation—CONMEBOL), while Honduras, which will play in its second consecutive World … Read more Chile, Ecuador, Honduras Qualify for the World Cup
What's more important to a Brazilian than allegations of U.S. spying on their president? Not the stuttering economy, rising inflation, preparations for next year's World Cup and 2016 Olympics, or even the looming presidential election—all of which factored into recent nationwide demonstrations still reverberating in outbursts of violent protest. Futebol. And with it comes one … Read more Flamengo's Twelfth Man
The United States, Argentina and Costa Rica secured their place in the 2014 World Cup in Brazil last night, becoming the first three teams in the Americas to do so. The U.S. and Costa Rica represent the Confederation of North, Central American and Caribbean Association Football (CONCACAF) and Argentina plays in the Confederación Sudamericana de … Read more U.S., Costa Rica, Argentina Qualify for World Cup
The 2014 FIFA World Cup website went live at 10:00 am GMT (6:00 am EDT) on Tuesday, with over 1 million applications for tickets submitted in just seven hours. Around 3 million tickets will be available for the 64 matches in Brazil scheduled to begin on June 12, 2014, with Brazil playing the opener in … Read more 2014 World Cup Ticket Sales Begin with High Demand