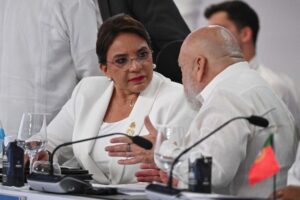 As state spending rises, money from the diaspora is an economic lifeline—but it comes at a steep cost.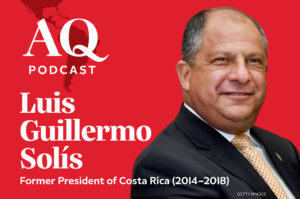 A comprehensive look at challenges to democracy but also reasons for hope in the region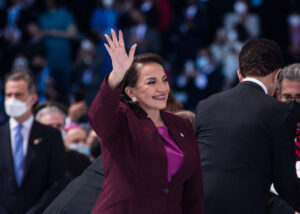 Corruption, energy and rising food prices have posed challenges for Xiomara Castro.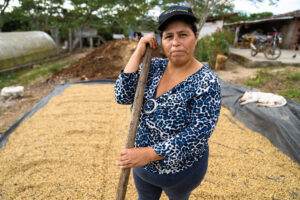 Rather than heading north, some Central Americans are rotating crops and making other changes. But funding is scarce.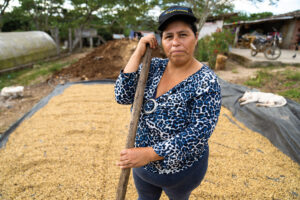 En lugar de dirigirse al norte, algunos centroamericanos están rotando los cultivos y realizando otros cambios. Pero la financiación es escasa.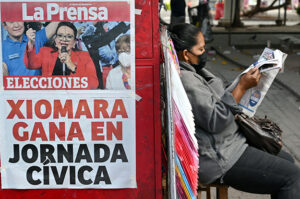 After her apparent landslide victory, five questions could shape her government.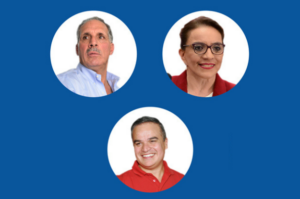 Criminal investigations and fears of fraud loom over this year's presidential election.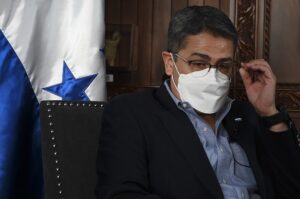 The longtime U.S. partner will test the administration's anti-corruption push.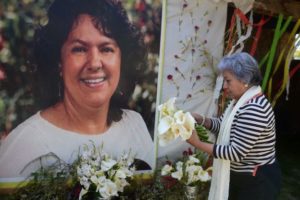 Nina Lakhani's "Who Killed Berta Cáceres?" looks at both the details and context of the Honduran environmentalist's murder.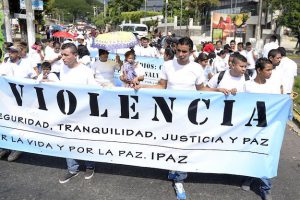 Reading Time:
4
minutes
Twenty-six years since the end of civil war, El Salvador – and its neighbors – are making fragile progress on violence.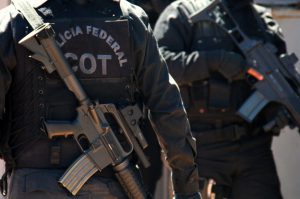 Many deaths are unavoidable. Natural disasters and incurable illnesses can claim lives suddenly, without warning. But there is one untimely death that can be avoided – homicide. It is time for Latin America and the Caribbean to set a bold goal to bring down the murder rate. The region is one of the world's deadliest. It is home … Read more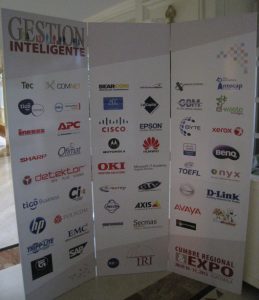 The latest developments in information and communication technology (ICT) are no longer the rage among just tech-savvy enthusiasts. Municipalities across the hemisphere are also starting to pay attention. In Central America, mayors, municipal councilors and their advisors are embracing ICTs such as websites, social media platforms, mobile text messaging, and video cameras as useful tools … Read more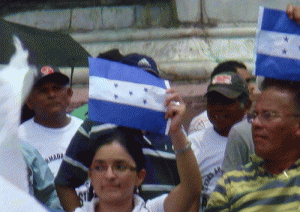 August 20, 2009 Since the Honduran military seized and expelled President Manuel Zelaya, the country's de facto government has been losing the battle for international legitimacy. De facto President Roberto Micheletti and his allies have tried to convince the world that Honduras experienced a "constitutional succession," not a coup. But beyond failing to show how … Read more
As President George W. Bush pressures Congress to ratify the U.S.-Colombia Trade Promotion Agreement, it is worth examining the results to date of the Dominican Republic-Central America-U.S. Free Trade Agreement (CAFTA-DR). That agreement, involving the United States, five Central American countries (Costa Rica, El Salvador, Guatemala, Honduras, and Nicaragua) and the Dominican Republic has taken … Read more
Crime has replaced soccer as the hot conversation topic among business leaders, journalists, construction workers, and secretaries in Central America's Northern Triangle—El Salvador, Honduras and Guatemala. Although the problems of delinquency, particularly maras (youth gangs) and organized criminal networks, are not new to the region, public skepticism—bordering on contempt—for all three governments' inability to deal … Read more