Reading Time:
< 1
minute
This article is adapted from AQ's special report on the battle over fake news. Click here to learn about other governments' relationships with China.
This piece was updated on February 7, 2022.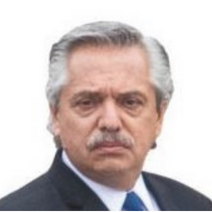 IN OFFICE SINCE 2019
Alberto
Fernández
"Thank you for the donations and facilities for the acquisition of strategic supplies in times of scarcity. You definitively helped us with the vaccines."
—July 2021, addressing Chinese President Xi Jinping
"Argentina is a country with many opportunities for China to be a central actor."
—September 2020, during a phone call with Chinese President Xi Jinping
Fernández has deepened the relationship with China, which surpassed Brazil as Argentina's largest trading partner for part of 2020. Driven by Argentine soy and beef exports, bilateral trade expanded by 56% from 2007 to 2019, reaching $15 billion, before the pandemic caused trade to fall. Argentina became a member of the Asian Infrastructure Investment Bank in March 2021, and following Fernández's February 2022 meeting with Xi Jinping in Beijing, Argentina joined China's Belt and Road Initiative. However, Argentina's macroeconomic instability, and slow progress on projects such as two China-funded hydroelectric dams in Patagonia, have been hiccups in the otherwise expansive investment relationship. Still, plans to revive a Chinese-funded nuclear power plant emerged in August 2021. The relationship has also been developed through the Chinese-run space station in Patagonia that opened in 2018, as well as a proposed logistics base in Ushuaia that reportedly may be funded by Beijing. The pandemic has brought Fernández and Xi closer, and millions of doses of the Sinopharm vaccine have been delivered while Argentina also approved the single-shot CanSino vaccine. Chinese firms are increasingly interested in Argentina's lithium sector. In October 2021, Zijin Mining Group spent $770 million to acquire Canadian miner Neo Lithium Corp. and its lithium brine project in northern Argentina.
"Thank you for the donations and facilities for the acquisition of strategic supplies in times of scarcity. You definitively helped us with the vaccines."
—July 2021, addressing Chinese President Xi Jinping
"Argentina is a country with many opportunities for China to be a central actor."
—September 2020, during a phone call with Chinese President Xi Jinping
LARGEST TRADE PARTNER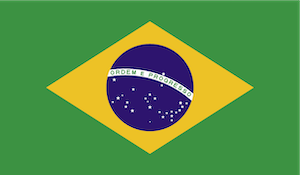 MAJOR CHINESE ECONOMIC ACTIVITY SINCE 2019
| | |
| --- | --- |
| $2.6 billion | Reconstruction of San Martín cargo railway by China Railway Construction Corp. Ltd. |
| $1.02 billion | Malal-Hue UTE consortium, headed by PowerChina subsidiary Sinohydro, won the bid to build the Portezuelo del Viento hydroelectric dam in Mendoza province |
| $816 million | China Machinery Engineering Corp.'s improvement of the Belgrano freight railway |
| $784 million | Northern Patagonian train line built by PowerChina, linking Vaca Muerta shale reserves and Bahía Blanca port |
| $580 million | Investment by Ganfeng Lithium in solar-powered lithium plant in Salta province |
← BACK
Tags:
Alberto Fernández
,
Argentina
,
China and Latin America
,
The Battle Over Fake News