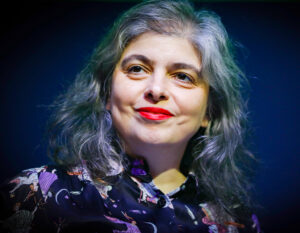 An Argentine novel uses the supernatural to explore abuses of power in the country's past and present.
With the region's leaders gathering in Buenos Aires, disagreements threaten to spoil chances for collaboration.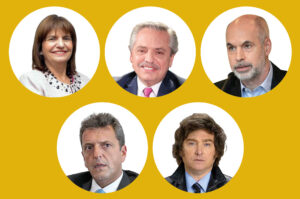 Argentines will vote for president in October amid high inflation and political polarization.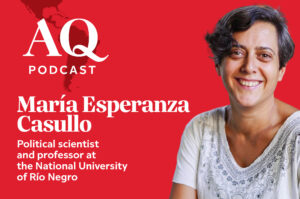 An Argentine political scientist and football fan shares her reflections after her country's third World Cup win.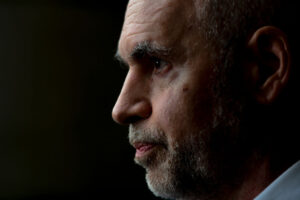 Buenos Aires Mayor Horacio Rodríguez Larreta pledges to bridge the political divides that have begun to wear on many Argentines.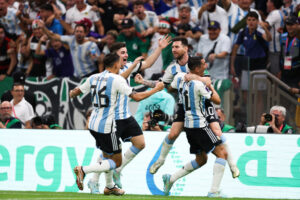 Politics and soccer mix everywhere, but this year it's not just the government hoping for a championship to lighten the national mood.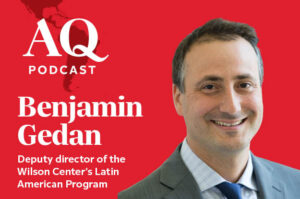 Benjamin Gedan on the crisis brewing in the South American country.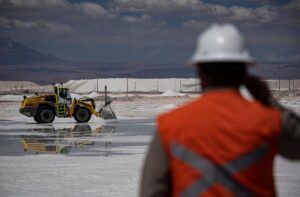 Increasing global demand for the mineral could benefit countries with the world's largest reserves.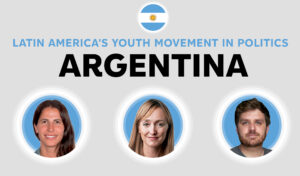 AQ looks at indicators measuring youth participation in politics—and profiles leading politicians age 40 and under.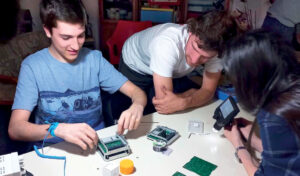 Ignacio Peña's Open Space puts on student competitions for space technology. Now, a winning idea is in space.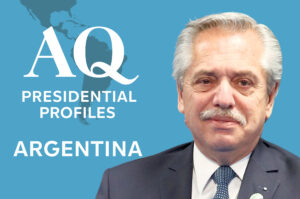 An overview of the president and key indicators in Argentina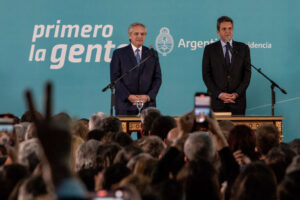 With hopes pinned on a new economy minister, several factors could disrupt the country's fragile stability.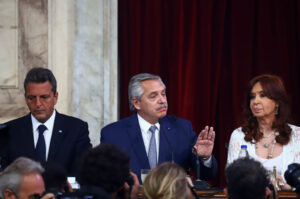 A workable solution must address the country's dense web of special privileges.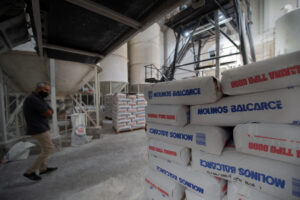 Government policy, macroeconomic trouble and political crisis are holding the country back.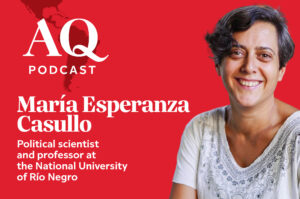 The surprise resignation of the economy minister has opened up a new chapter in Argentina's long-running political and economic crisis.