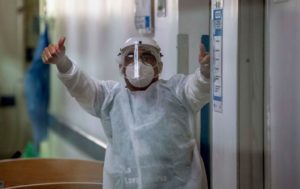 COVID-19 has already led to profound changes — many are here to stay.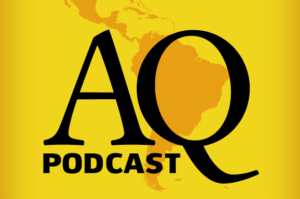 Healthcare workers from Brazil, Chile and Ecuador weigh the impact of inequality and preparation.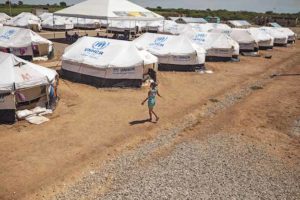 With very little aid or experience in hosting migrants, the region is thinking outside the box.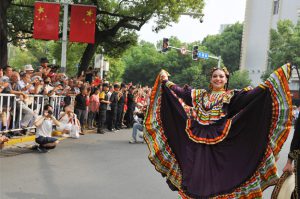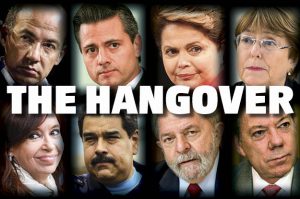 The 2010s started so well. What happened?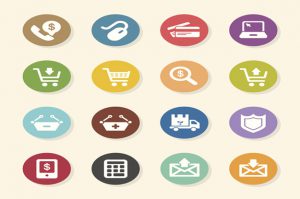 Microfinance revolutionized the financial services sector in Latin America over 40 years ago. Millions of individuals who were excluded from traditional financial institutions obtained access to a variety of financial products and services for the first time. Inevitably, there were gaps in coverage. In recent years, various players have been looking beyond microfinance to find … Read more Disrupt Latin America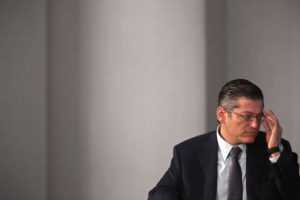 In both the U.S. and Latin America, the forces of technology and entrepreneurship are on the cusp of fundamentally reshaping the higher education sector. Increased demand and the changing nature of the labor market have led to new players and new models entering the higher ed market. The combination of sustained economic growth, a region-wide … Read more Hedgefund Education
Mining is a lot more than complex technology, logistics and finance. While mineral extraction does require an amazing array of machinery, computers, and processes for transporting and treating the materials, it is just as much a social project that is negotiated and conducted within a social context. And just as the technological challenges require qualified … Read more Getting to the Table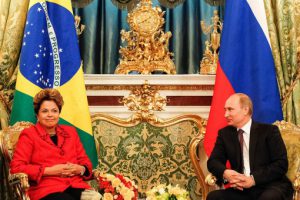 Dynamics within the Ukraine are forcing reconsideration of an old concept in international politics–the sphere of influence. Russian President Vladimir Putin has not hesitated in saying that Russia has interests in the Ukraine, reserving the right to use force. Some Latin American governments have spoken out against the dismissal of former Ukrainian President Viktor Yanukovych … Read more The Ukrainian Crisis and Latin America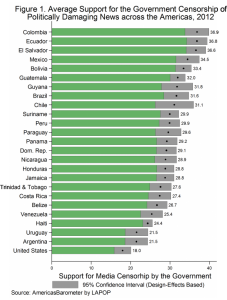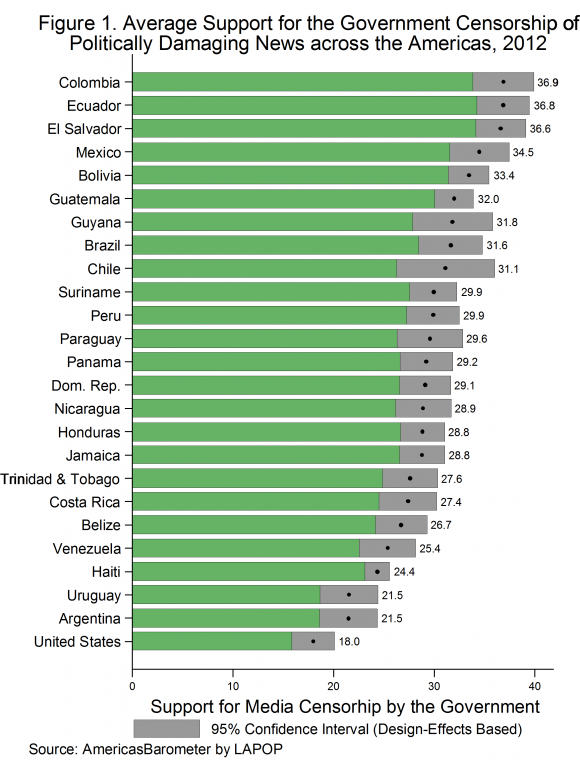 Freedom of speech remains a contested right in most democracies across the Americas. The restrictions on the freedom of the press discussed in the latest issue of Americas Quarterly have important implications for the quality of democratic rights of citizens across the region. It is therefore crucial to understand what the public thinks about government … Read more Public Support for Media Censorship Across the Americas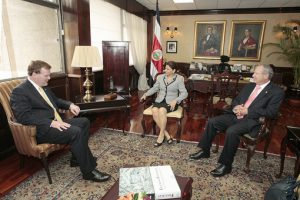 Globe-trotting John Baird, Canada's foreign affairs minister, returned to Canada recently after a 13-day trip to Latin America that began on July 28. The trip—his second to the region this year—took him to Nicaragua, Costa Rica, Colombia, Chile, Paraguay, Uruguay, and Brazil with a focus in each country of promoting business opportunities and exploring new … Read more Canadian Foreign Minister Concludes Two-Week Tour of Latin America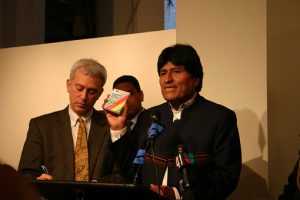 George Washington, the first president of the United States, ran for re-election just once, in spite of being tremendously popular and receiving countless pleas from his supporters to remain in power. He thus started a healthy U.S. tradition that lasted a century—until Franklin Delano Roosevelt chose to break it by running for re-election twice. After … Read more From George Washington to Evo Morales: Re-electionism in the Americas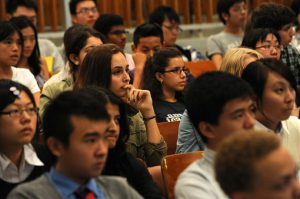 As the middle class grows in Latin America's prospering democracies, especially in prominent and globalizing states like Brazil and Mexico, citizens are growing more aware of the wider world they live in. Through ever expanding travel, trade, migration and international communications, they are discovering new lands and languages and building networks next door and around … Read more The Middle Classes and Foreign Policy: Engaging in it but not Changing it…Yet
Most people have grown used to thinking about Latin America as a region of marginal global importance: painfully poor, violent, politically and economically unstable and, to top it all, fragmented into some 20-odd countries, each one different from the other. So when Jerry Wind, founding editor of Wharton School Publishing, invited me to speak on … Read more Puncturing the 4 Myths about Latin America
From afar it looks like an evangelical campaign. Alongside the squat white building that houses the Universal Church of the Kingdom of God in Kathlehong, a poor South African township 16 miles from Johannesburg, a group of young people clad in identical black T-shirts and jeans, carrying leaflets and small packages, chatter quietly. Occasionally, one … Read more Can You Pay Me Now?