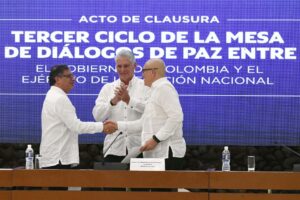 Both sides of the negotiations must address three key topics for peace efforts to go forward.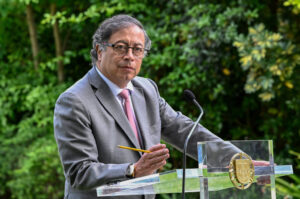 President Gustavo Petro's shunning of fossil fuels is not helping improve the country's environmental status.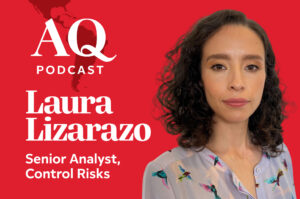 As a convoluted scandal unfolds, Laura Lizarazo assesses what it means for Petro's progressive agenda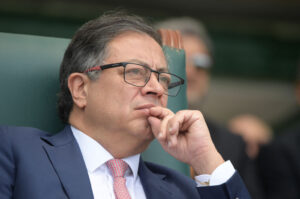 While many details remain unclear, a scandal involving two former aides could permanently paralyze Petro's agenda.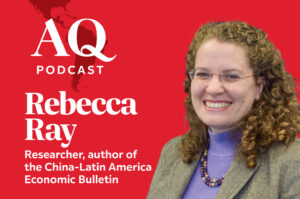 Rebecca Ray on how patterns of trade and investment in Latin America have evolved in recent years.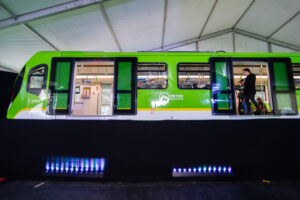 After years of delays and disagreements, construction is finally moving forward. How did it happen?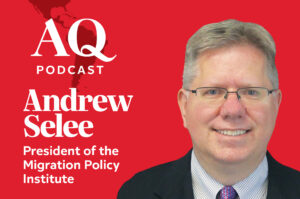 The Migration Policy Institute's Andrew Selee on recent trends in the region and how they're affecting politics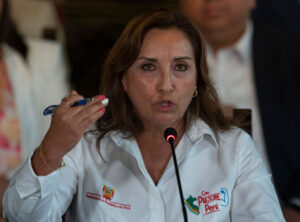 The extended political crisis is leading to more poverty, postponed investments and the risk of an even worse downturn.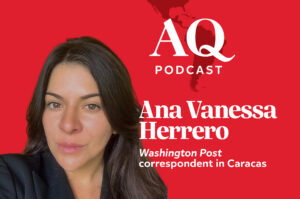 Caracas-based journalist Ana Vanessa Herrero on what Venezuelans are thinking about the Nicolás Maduro regime, the economy and elections that are scheduled for next year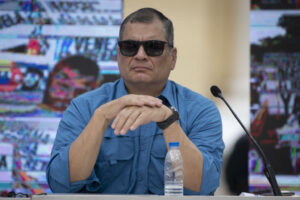 Snap elections could return Rafael Correa's movement to power—but it may have learned few lessons from its wilderness years.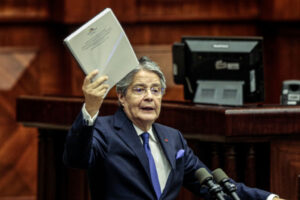 President Lasso invoked a never-before-used mechanism as his impeachment trial progressed.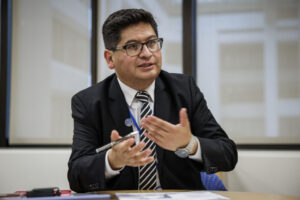 Finance Minister Marcelo Montenegro received accolades for an impressive pandemic recovery, but his recent missteps may have exacerbated Bolivia's crisis of uncertainty.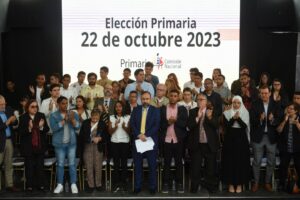 Upcoming elections can help the opposition reconnect with voters, but they won't resolve everything and could come with downsides.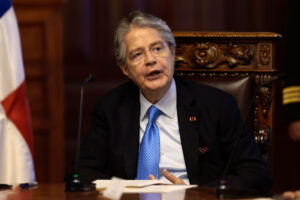 Both Guillermo Lasso's impeachment and dissolution of Congress are possible outcomes. What would they look like?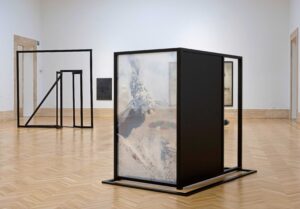 A Peruvian artist's ghostly landscapes raise questions about objectivity and authority in documenting the region's environment.