Reading Time:
4
minutes
Correction appended below.
When Gustavo Petro edged into the second round of the 2018 presidential race, socially progressive movements that had worked on his Humane Colombia campaign saw the resonance and power of their platforms. Feminists were an integral part of that campaign, with Ángela María Robledo, a widely respected advocate for gender equality policies, as his vice presidential candidate. Petro's platform was the only one to promote progressive priorities such as eliminating sales tax on feminine hygiene products, supporting the LGBTQ community, and phasing out Colombia's reliance on oil and gas. He ultimately lost, but his 8 million votes positioned Petro as the most prominent left-wing politician in the country.
Fast forward to 2022. Petro, an economist by training, is running for president for the third time. His party, Humane Colombia, is part of a new political movement, the Historic Pact. Petro will undoubtedly win the Pact's March primary and will face center and right-wing candidates in Colombia's presidential election in May. Except this time around, many believe Petro can no longer claim to represent socially progressive voters. He has left them behind as he tries to expand his 2018 voter base by building alliances with more traditional politicians.
His new allies include figures like Roy Barreras and Armando Benedetti, who have previously sided with Álvaro Uribe, a former president and Petro's nemesis on the right; and Juan Manuel Santos, another former president who is seen as part of the elite progressives often dislike. Petro is also flirting with Luis Pérez, a former governor of Antioquia province and author of a book that glorifies Uribe. In November, Petro embraced Alfredo Saade, a Christian leader who is pro-life, rails against homosexuality, and is against legalizing marijuana.
These new alliances are a slap in the face for thousands of progressives to whom Petro owes his success, but he seems to see some mathematical sense in this change. Saade says he can deliver 1 million faithful Christian votes. Pérez could help improve Petro's performance in Antioquia, a province he has always lost to uribistas, as Uribe's supporters are called. Indeed, it is difficult to see how Petro could expand his 2018 voter base without new alliances. His support of Hugo Chávez and a tumultuous term as Bogotá mayor from 2012 to 2015 created a "voter ceiling" that somehow he needs to shatter.
Yet his new style of doing politics is alienating those who were once faithful to him, most notably feminists. Many have become some of his fiercest critics. Sara Tufano, a former ally and herself a rising star among Colombia's progressive feminists, told Mañanas Blu with Camila Zuluaga, a popular radio program in Colombia, that Petro is an authoritarian who stimulates fanaticism among followers. Juana Afanador, who worked with Petro when he was mayor of Bogotá, publicly reminded him that a progressive movement has "red lines," such as women's rights, abortion rights and LGBTQ rights.
It is not the first time Petro has irked his feminist allies. In late 2018, he single-handedly decided his party would support Holman Morris, a loyal friend who had been accused by three women of abuse, to run for mayor of Bogotá. Petro sidelined the feminists who condemned this decision, including his former running mate Robledo, who was then trolled by his devotees on social media. Petro has tried to divide feminists into "us" versus "them," claiming the movement is ruled by urban elites and promising to make it more about poor rural women. And he recently declared he is no longer pro-choice but instead pro "abortion-zero," his idea of a utopian society where education and opportunities are enough to prevent unwanted pregnancies.
Many in Colombia wonder if Petro's opportunism will alienate a significant number of progressives who voted for him in the past. For now, that seems unlikely, as it is not yet clear who else they could vote for. For progressives, the only alternative to Petro could lie in the center-left alliance, the Coalition of Hope. Its presidential candidates, however, are all upper-class white men who polls say middle- and lower-class Colombians are having trouble sympathizing with. The Coalition of Hope's candidates include Sergio Fajardo, a mathematician and former governor who has also previously run for president, and Alejandro Gaviria, a former health minister and director of Los Andes University in Bogotá. The Coalition will hold a primary in early 2022 to decide their candidate.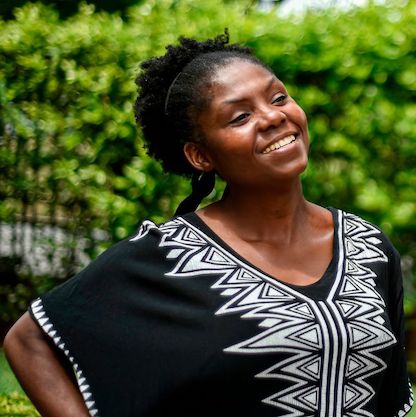 The odds currently favor Petro. Polls show more than 42% of Colombians would vote for him, though it would be premature to cry victory. The Coalition of Hope is desperately trying to attract progressives and aggrieved Colombians. Ingrid Betancourt, a former presidential hopeful who was held hostage by the FARC for six years, has become a trusted mediator tasked with bringing the center's politicians together. She has asked Francia Márquez, an internationally renowned environmental activist and the only influential feminist who remains part of the Historic Pact, to ditch Petro and join the center. He gave her a powerful reason to accept Betancourt's offer in December, when he broke his promise to include her allies in the Historic Pact's list of candidates to run for this year's congressional elections. If Márquez decides to leave the Historic Pact, Petro might lose the only link he still has to progressive voters, especially the feminists.
But if the center continues to fail to attract progressives and the millions of Colombians who feel left behind by years of uneven economic growth, the country will have its first radical left-wing president; the right stands little chance of winning, thanks to President Iván Duque's extreme unpopularity. Petro is a protectionist who has flirted with price controls, expropriating property and forcing the central bank to lend money to the government, a combination that could prove catastrophic for Colombia's frail economy. But he has already shown he can easily switch his political values if that is what it takes to win the presidency.
Indeed, it wouldn't be surprising if he morphs into a reborn progressive as the race gets tighter.
An earlier version of this article misquoted Sara Tufano.
Tags:
Colombia
,
Colombia elections
,
Elections 2022
,
Gustavo Petro