Reading Time:
< 1
minute
This article is adapted from AQ's special report on the battle over fake news. Click here to learn about other governments' relationships with China.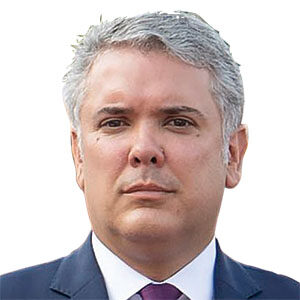 IN OFFICE SINCE 2018
Iván
Duque
"We hope that relations between the two countries continue to strengthen. Today, China is our second-largest trading partner and we want to continue opening doors in that great nation."
—March 2021, via Twitter
"This relationship goes back 40 years. I'd like to tell you that with this visit, we hope to engage even more."
—July 2019, addressing President Xi Jinping during a visit to China
Before Duque entered office, Colombia saw relatively little Chinese economic activity compared to its neighbors. Duque has steadily strengthened the bilateral relationship. During a state visit in July 2019, he signed deals to export avocados and bananas to China, among other agreements. Later that year, Chinese companies won a multi-billion-dollar contract to construct a metro line in Bogotá, an investment that to many observers signaled China's real arrival in Colombia. Although it is not a member of the Belt and Road Initiative, Colombia has received notable Chinese transportation investments, including a tram line to Bogotá's suburbs and electric buses in Cali and Medellín. Construction on what is set to be one of the region's largest Chinese embassies began in Bogotá in 2018, and diplomatic gestures have ramped up during the pandemic. In March, Colombian Ambassador to the U.N. Alicia Arango praised China's efforts to provide vaccines, as well as what she described as China's "progress" in human rights, provoking criticism. Vaccines from Sinovac were the first to arrive in Colombia. In a video message that followed one shipment, Duque thanked Xi for the vaccines, adding that he hoped to visit China in 2021.
"We hope that relations between the two countries continue to strengthen. Today, China is our second-largest trading partner and we want to continue opening doors in that great nation."
—March 2021, via Twitter
"This relationship goes back 40 years. I'd like to tell you that with this visit, we hope to engage even more."
—July 2019, addressing President Xi Jinping during a visit to China
LARGEST TRADE PARTNER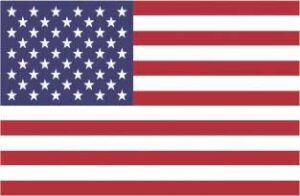 MAJOR CHINESE ECONOMIC ACTIVITY SINCE 2019
| | |
| --- | --- |
| $4 billion | Consortium of two Chinese companies to build the elevated 15-mile metro line in Bogotá |
| $1 billion | China Civil Engineering Construction Corporation to build a tram line connecting Bogotá to its suburbs |
| $1 billion | Zijin Mining Group bought Canadian firm Continental Gold, gaining access to the Buriticá gold project in Antioquia department |
| $418 million | China Development Bank's financing of the $652 million Mar 2 highway project connecting Medellín to the country's ports |
← BACK
Tags:
China and Latin America
,
Colombia
,
Ivan Duque
,
The Battle Over Fake News