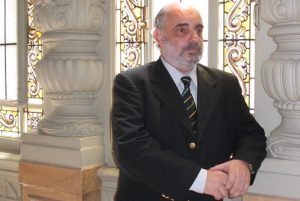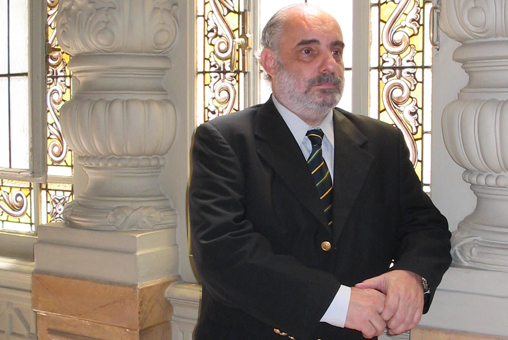 Latin America's vast geography contains great wealth as well as endless cultural, linguistic and historical diversity. While Latin American countries may face common challenges, finding solutions to these problems is a process as varied as the region itself. It will be imperative for the next U.S. President-elect to understand this fact and respond accordingly. Challenges … Read more
Mr. President-elect, your inauguration in January 2009 brings hope to Latin America and the Caribbean for a closer and improved relationship within the hemisphere. Unfortunately, many citizens of our region, including leaders and analysts, share the view that the prosperity of the Americas is not a high priority for the U.S. It's a perception that … Read more
Reading Time:
< 1
minute
One of the most important steps you can take, Mr. President-elect, is to support the movement toward inclusion that is breaking down centuries of discrimination toward indigenous peoples around our region. My own experience, as the first indigenous woman to be named minister of justice in Bolivia, offers an insight into how much has changed—as well as how much still needs to be changed. In my country, a minority of Bolivians—many schooled in foreign universities—have traditionally pursued a Western model of governance.
Reading Time:
< 1
minute
We look forward to welcoming you Mr. President-elect, at the Summit of the Americas in April 2009 in Trinidad and Tobago. It is a great privilege for us that you are coming to our area, and it is our hope that you will not overlook our region.
Reading Time:
< 1
minute
My proposal to the next U.S. president is heartfelt—and simple: start regarding Latin America as a neighbor. This may sound obvious, but the truth is that although we live in the same neighborhood, the relationship is by no means that of close and important neighbors. It is in everyone's best interest to put Latin America back on the map, and the way to do this, I believe, is by constructing a cooperative framework that will give a comparative advantage to our hemisphere.
United States policies toward the region have oscillated between activism and aloofness. In both cases, the perception of U.S. attitudes has given rise to criticism in Latin America and the Caribbean. If the U.S. seems too involved, chances are that many observers will accuse Washington of unduly interfering in the domestic affairs of other countries. … Read more
In today's fluid world, a nation's ability to ensure the safety and wellbeing of its people depends to a great extent on the degree of peace and prosperity in the neighborhood to which it belongs. The U.S., notwithstanding its economic might and military power, is no exception. In a welcome respite from Latin America's turbulent … Read more
Reading Time:
< 1
minute
In the northwestern Amazon Basin in Colombia, an extraordinary process has been quietly taking place to protect the tropical forest. Over the last 20 years, Amazon indigenous peoples have been handed back their lands in a process aimed both at protecting the environment and supporting human rights.
I sit down to write in a spirit of regret and of hope. Regret, because in the field of U.S.-Latin American relations, so much ground has been lost; and hope, because I have the honor to address a person who can set it right. Mr. President-elect, your country is not only built on the ideals … Read more
Of all the relationships that the next U.S. president needs to repair around the world, none has a higher priority than Latin America. In fact, Latin America's unaddressed poverty and inequality is approaching a major national security concern for the United States. Latin America is in trouble. Of 550 million Latin Americans more than 200 … Read more