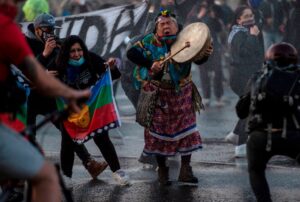 Expect even more outsiders in years ahead.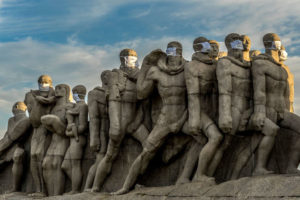 As anti-racism protests spread worldwide, the region's monuments are facing increased scrutiny.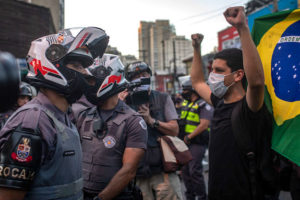 A hopeful scenario amid a time of catastrophe.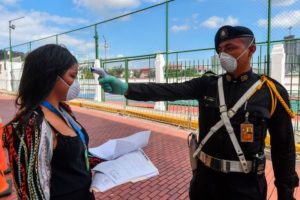 Lackluster growth, mass protests and weak institutions before the coronavirus suggest the region is headed for even deeper trouble after it.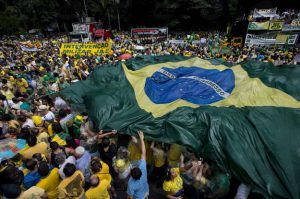 In May 2016, the Brazilian Senate impeached President Dilma Rousseff in the middle of her second term, amid economic recession, corruption scandals and street protests. She was replaced by her vice president, Michel Temer. One year later, Brazilians are discussing Temer's impeachment, amid economic recession, corruption scandals, taped recordings that could incriminate the chief of … Read more Brazil's Year of Living Dangerously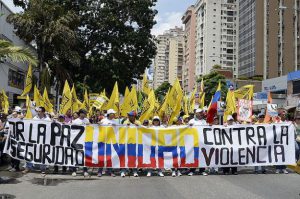 Most Venezuelans taking part in today's "mother of all marches" against President Nicolás Maduro are planning to do so peacefully. Even the country's most outspoken opposition leaders are using the language of nonviolent resistance. Not everyone is on board. Government security forces have cracked down violently on dissent; regime-backed paramilitary groups attacked marchers and have … Read more Why Protesters in Venezuela Should Resist Responding to Violence with Violence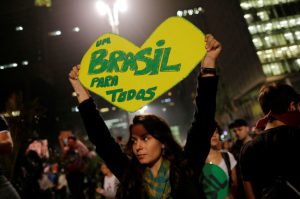 Brazil's current political instability began four years ago, with a wave of street demonstrations that virtually no one predicted – and eventually drew more than 1 million people into the streets. In this special report, AQ's editor-in-chief looks back at what really caused the protests – and whether today's politicians have fully learned their lessons. … Read more Revisiting Brazil's 2013 Protests: What Did They Really Mean?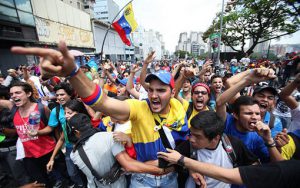 Over the last week, Brazil's protests have captured headlines worldwide. But Brazil is not the only South American country engulfed in protests. Since early June, Venezuela has been witnessing a series of protests involving the university sector. As with the public demonstrations in Brazil, the protests in Venezuela are a sign of deep political problems. … Read more The Protests in Venezuela Should Not be Overlooked