Reading Time:
< 1
minute
This page was last updated on January 24
Inflation is top of mind for voters as Argentina heads into the 2023 election season. Candidates from the ruling Peronist Frente de Todos coalition, opposition center-right Juntos por el Cambio coalition and a libertarian group will likely compete in the Simultaneous and Mandatory Open Primaries, or PASO by its acronym in Spanish, slated for August. The first round of the presidential election is scheduled for October 22, and if needed, a runoff will be held on November 19.
This survey includes only potential candidates who were polling above 10% as of December, according to a survey from Zuban Córdoba, plus the incumbent, President Alberto Fernández. They are listed here in alphabetical order by last name. We will occasionally update this page to reflect developments in the campaigns, including other candidates who rise in polls.
AQ also asked a dozen nonpartisan experts on Argentina to help us identify where each candidate stands on two spectrums: left versus right on economic matters, and a more personalistic leadership style versus an emphasis on institutions. We've published the average response, with a caveat: Platforms evolve, and so do candidates.
This piece is part of AQ's ongoing 2023 presidential election coverage.
Patricia Bullrich | Alberto Fernández | Horacio Rodríguez Larreta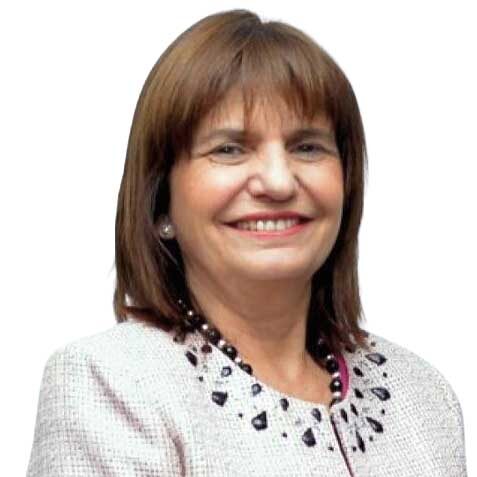 Patricia
Bullrich
66, former security minister
Propuesta Republicana (PRO)
"I'm going to make profound changes in the country."
HOW SHE GOT HERE
Bullrich is known as one of the more conservative figures within the center-right/right PRO party, which she has led since 2020. She served for several years in the lower house of Congress and one year as minister of labor under Fernando de la Rúa in the early 2000s. She garnered a tough-on-crime reputation as minister of security in Mauricio Macri's administration (2015-19).
WHY SHE MIGHT WIN
In what is shaping up as an anti-status quo election, Bullrich is seen by many voters as sufficiently different, without being too radical. Her mano dura security policies have increased her popularity within the opposition Juntos por el Cambio coalition. 
WHY SHE MIGHT LOSE
Her specific security policies, such as easing restrictions on the police's use of force, may prove too hard-line for some voters in a country with deeply negative memories of military rule. In November, she threatened to punch rival candidate Buenos Aires Mayor Horacio Rodríguez Larreta's chief of Cabinet, prompting the PRO to announce a truce within the party.
WHO SUPPORTS HER
Bullrich's voters tend to be higher-income and older, and many hail from central Argentina. Some observers note that the emergence of libertarian Javier Milei has pushed Bullrich further to the right, which could increase her support among social conservatives.
WHAT SHE WOULD DO
Bullrich has said she would modify laws so that the armed forces can be involved in cases where "loss of territory" could occur, referring to drug trafficking in Rosario and conflict with Mapuche communities. She has proposed the simultaneous use of the peso and the U.S. dollar, and said she would reduce taxes and seek free trade agreements within the Mercosur framework.
IDEOLOGY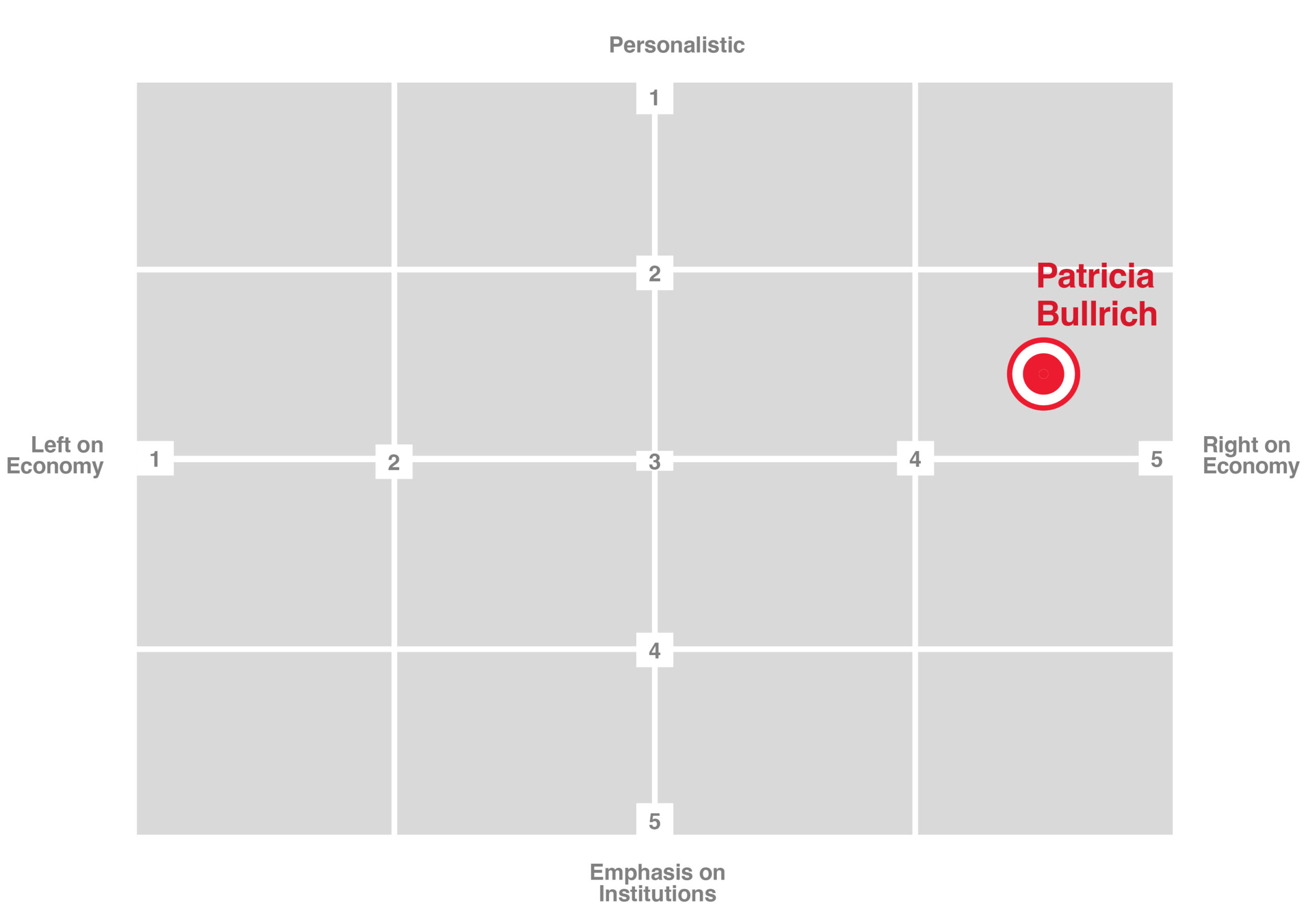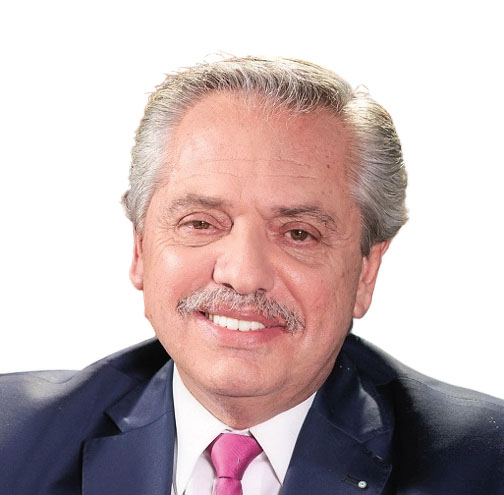 Alberto
Fernández
63, president
Partido Justicialista
"People are in need, and they need us to be united."
HOW HE GOT HERE
Fernández struck a deal with Cristina Fernández de Kirchner to run together, but with him at the top of the presidential ticket, in 2019. It was an arrangement that allowed them to get elected, but has been a source of regular conflict ever since, as his vice president has been one of his fiercest critics. 
WHY HE MIGHT WIN
Fernández is still perceived by some Argentines as a relatively moderate, well-intentioned face within Peronism. If a fragmented opposition sends a candidate through to the runoff who proves too radical for a majority of Argentine voters, Fernández could still win—especially if inflation falls before the election. 
WHY HE MIGHT LOSE
Inflation nearing 100% and other persistent economic troubles have made Fernández so unpopular that some believe he won't even run for a second term. An Ipsos survey from August found that 91% of Argentines say their country is on the wrong track. The Peronists already suffered a major setback in the 2021 legislative elections. 
WHO SUPPORTS HIM
Traditional Peronist governors have backed him in the past, but today the president has little political support. Fernández benefits minimally from followers of kirchnerismo, but his own personal base is comparatively small. 
WHAT HE WOULD DO
Fernández would prioritize taming inflation and developing shale extraction in Vaca Muerta to boost the economy. The incumbent would also welcome deeper ties with China and leftist leaders in South America. Fernández would continue promoting socially progressive policies, building on the passage of abortion legalization and policies guaranteeing rights for transgender people.
IDEOLOGY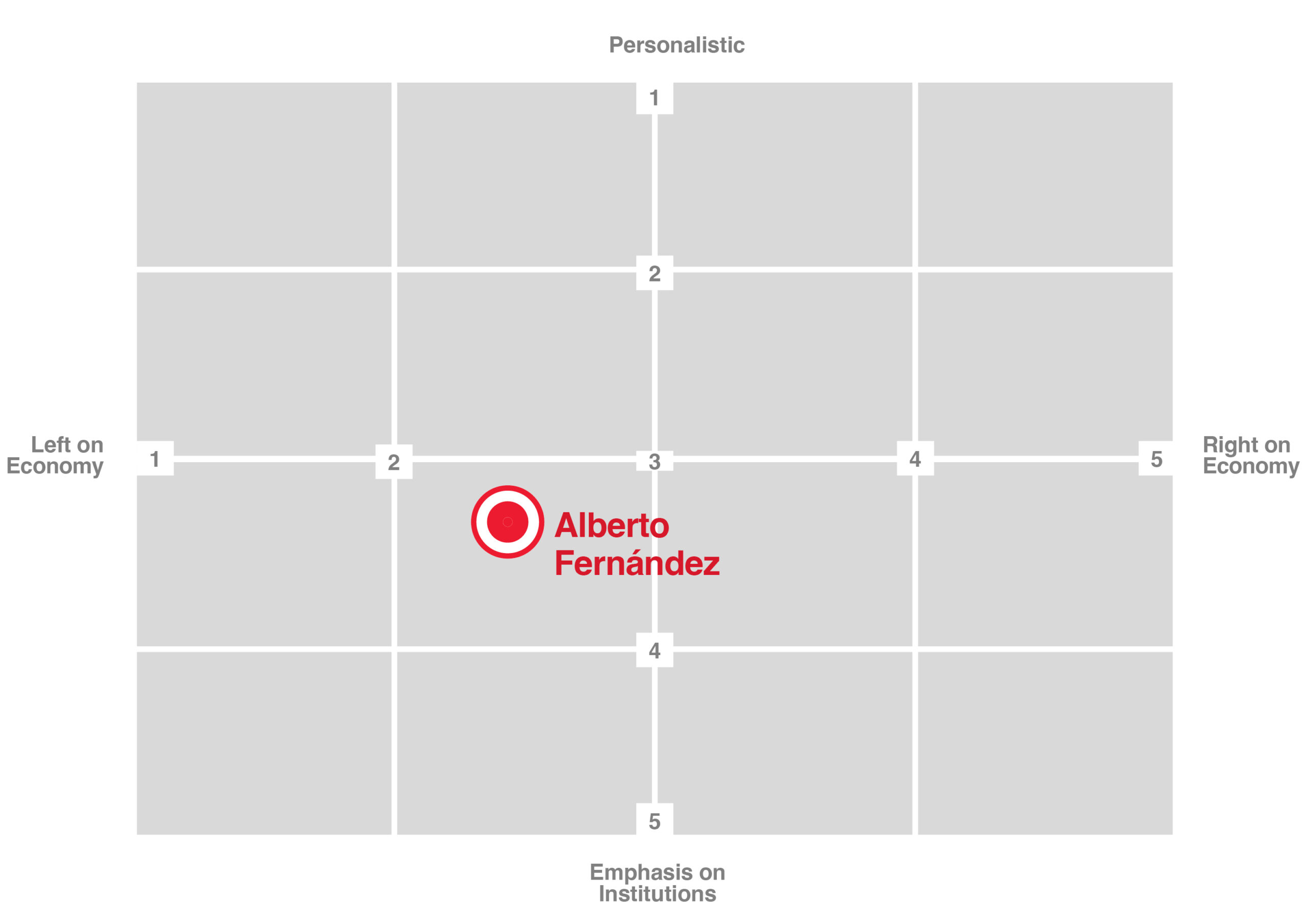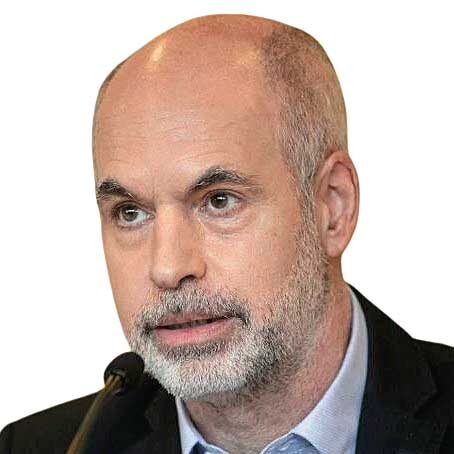 Horacio
Rodríguez Larreta
57, mayor of Buenos Aires
Propuesta Republicana (PRO)
"If Argentines want an extreme candidate, I will not be that candidate."
HOW HE GOT HERE
An economist and Harvard Business School graduate, Larreta started working in government in the 1990s. Along with former President Mauricio Macri, he co-founded Compromiso para el Cambio (later renamed Propuesta Republicana) and was the party's campaign director through 2011. He continued working closely with Macri, serving as his chief of staff when Macri was mayor of Buenos Aires. Larreta was elected as mayor in 2015 and reelected in 2019. 
WHY HE MIGHT WIN
A center-right, pro-business technocrat, Larreta received praise for his leadership during the pandemic and for large-scale infrastructure and transportation improvements in Buenos Aires. He is known as an effective manager who reaches across the aisle and has dialogue with some Peronists, a rare trait amid Argentina's deep grieta, or political divide. He has maintained relatively high approval ratings. 
WHY HE MIGHT LOSE
Larreta is seen as a somewhat establishment face in what could turn into an anti-establishment election. He has moved toward the center throughout his career and is known as one of the doves within his party. 
WHO SUPPORTS HIM
He appeals to centrist, pragmatic voters both in and outside of the center-right and right-wing Juntos por el Cambio coalition. Larreta's support base is strongest in Buenos Aires and other urban areas.
WHAT HE WOULD DO
IDEOLOGY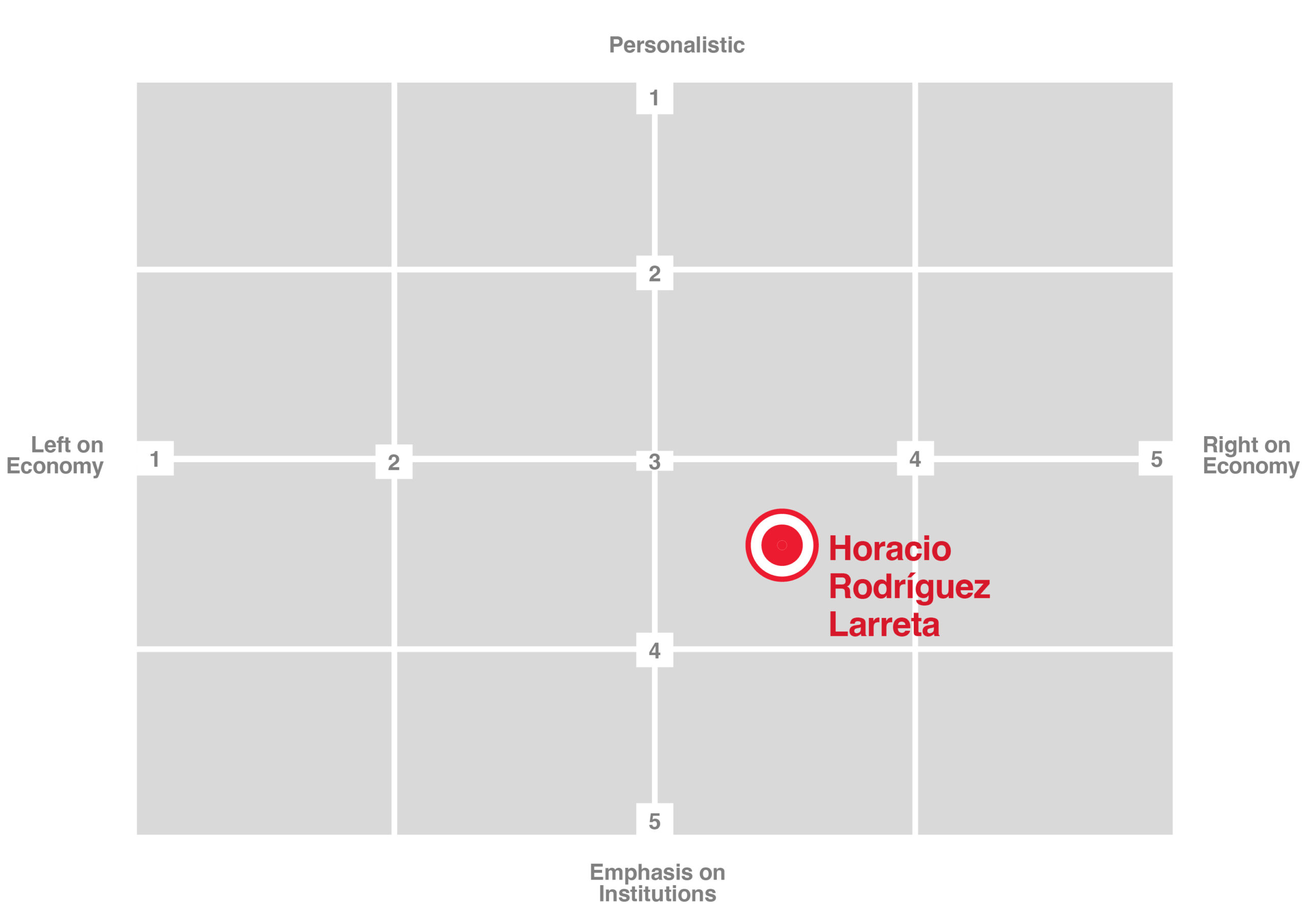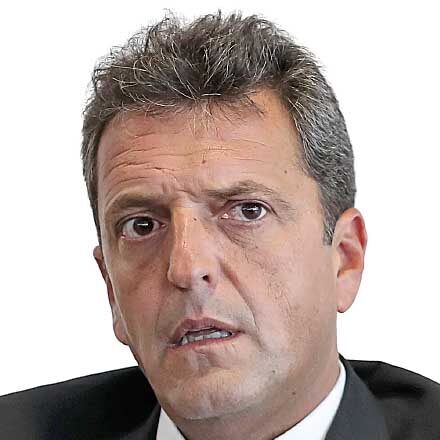 Sergio
Massa
50, economy minister
Frente Renovador
"Energy, proteins, minerals and especially human capital are key for Argentine development and are the pillars of our place in the world."
HOW HE GOT HERE
Massa, a former lawyer, served as the mayor of the city of Tigre and as then-President Cristina Fernández de Kirchner's Cabinet chief. Still, like Alberto Fernández, he is seen as an independent voice within Peronism, and sometimes critical of kirchnerismo. He ran for president in 2015, against a Kirchner-sponsored candidate, finishing in third place. In July 2022, President Fernández named him economy minister in the hope that he would have the credibility to heal the economy. Massa has not yet confirmed his candidacy.
WHY HE MIGHT WIN
As the head of an economy ministry that was merged with the agriculture and production and development ministries, Massa's portfolio includes Argentina's relationship with the IMF, industrial policy and energy. If Massa is successful in this role, which some have compared to a "super-minister," and if he significantly reduces inflation, he may garner enough support for a second presidential run.
WHY HE MIGHT LOSE
Expectations are high, and Massa faces an uphill climb to stabilize the economy and tame inflation. While those abroad, particularly in the U.S., have praised his management, he is less popular at home. 
WHO SUPPORTS HIM
Massa has support from moderates within and outside of Peronism who favor more liberal economic policies. His voters, similar to those of Horacio Rodríguez Larreta, are concentrated in urban areas and favor their similar brand of pragmatic, technocratic leadership. 
WHAT HE WOULD DO
As a more economically orthodox Peronist, Massa would maintain the program Argentina signed with the IMF in March 2022 as well as the good relationships he has established with some in the private sector. He may continue some of the limited austerity measures and selective price controls he has implemented as minister. Massa signaled plans to deepen regional economic integration by announcing that Argentina and Brazil would study the creation of a common currency.
IDEOLOGY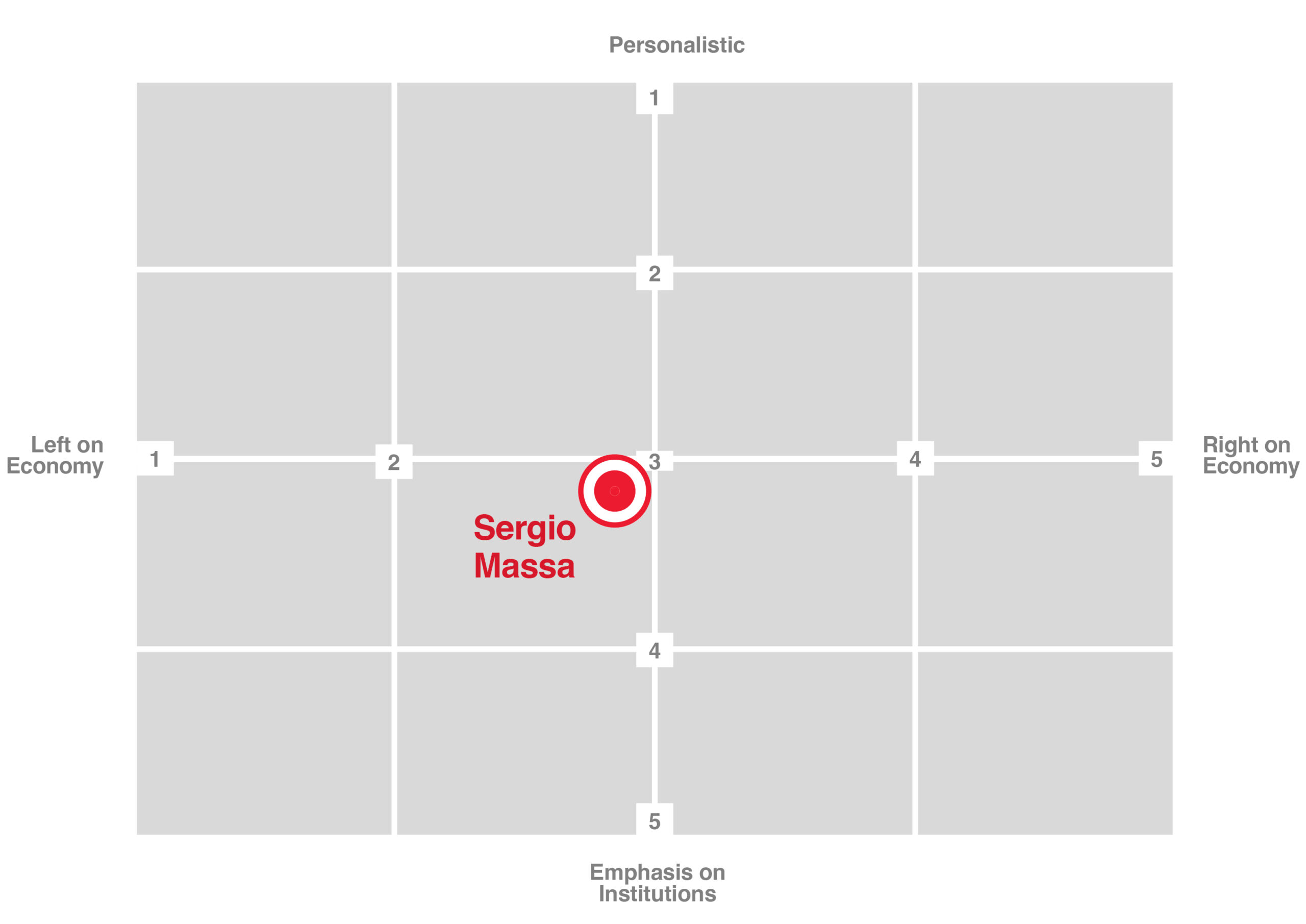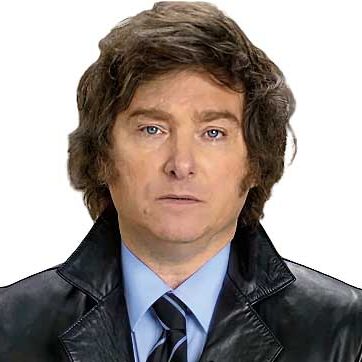 Javier
Milei
52, congressman
La Libertad Avanza
"(I'm called) politically incorrect because I'm against the thugs in the political caste, because I'm against their privileges."
HOW HE GOT HERE
Not a career politician, Milei played in a Rolling Stones cover band before studying economics, specializing in the Austrian school, and working in finance. He led his libertarian group, La Libertad Avanza, to a surprisingly strong showing in Buenos Aires in 2021, when he was elected a federal congressman.
WHY HE MIGHT WIN
The inability of both Mauricio Macri's center-right government and the current left-leaning Peronist government to solve Argentina's chronic economic problems has left many people disillusioned with both sides. That provides opportunity for an outsider who seems to have simple and forceful answers and is skilled at conveying his message via social media.
WHY HE MIGHT LOSE
With his opposition to abortion and focus on culture war issues like criticizing feminism, Milei may be too radical for most Argentine voters. He has met with criticism for his absences in Congress (one supposedly led to the passage of a new tax). The libertarian movement is itself divided and lacks a unified party structure. If Peronism and the main opposition each unify around a single, viable candidate, Milei may struggle.
WHO SUPPORTS HIM
Milei's base of support is concentrated among young people, especially men, but it runs across social classes and includes lower-income sectors that might traditionally be expected to support Peronism. He has also attracted support from voters who are fed up with the political system.
WHAT HE WOULD DO
If elected, Milei says he would cut taxes, deregulate the labor market, shutter government ministries and reduce public spending by shrinking the state. Dogged opposition from the Peronist left and from social movements would likely raise obstacles to such an agenda.
IDEOLOGY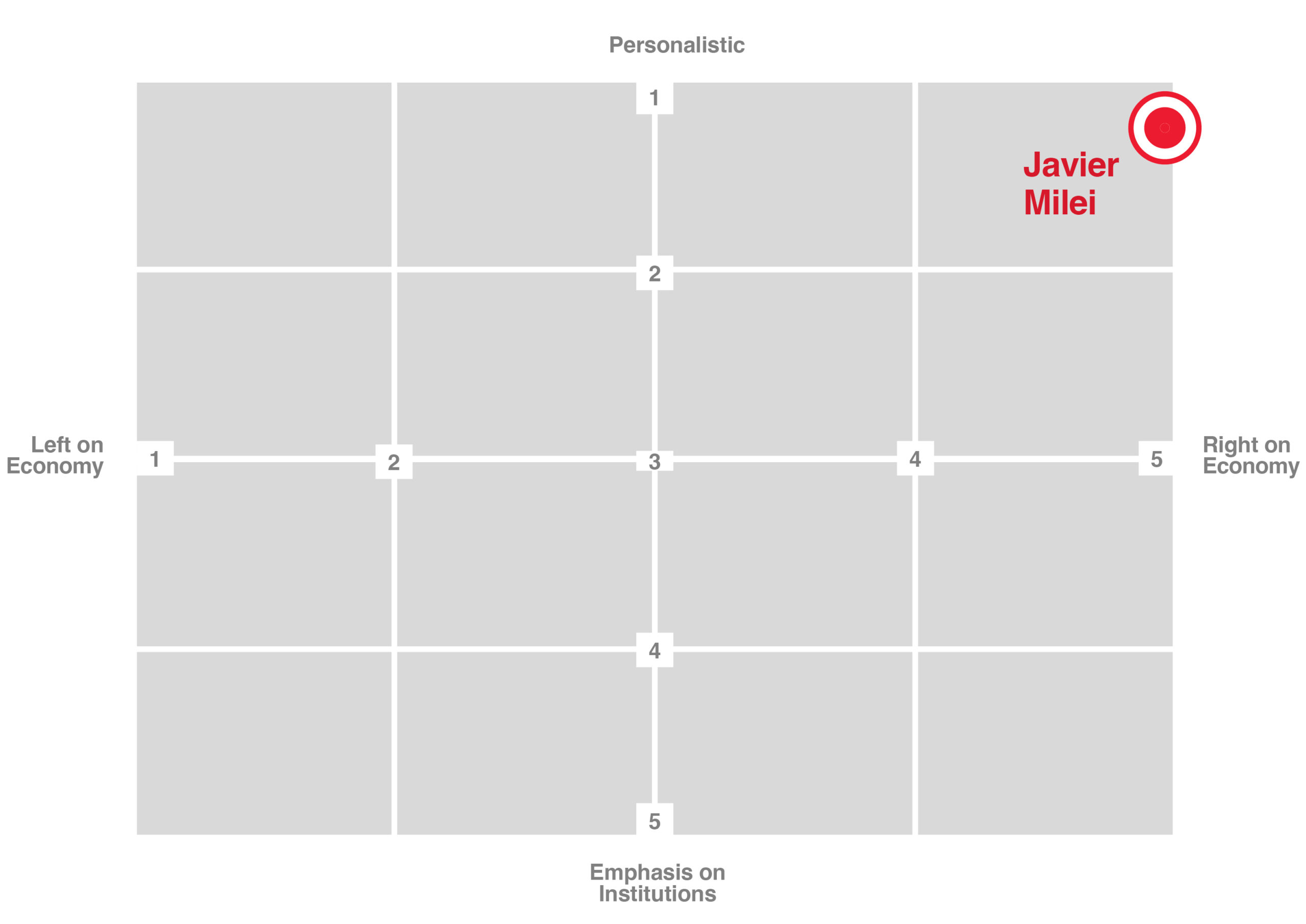 Tags:
Argentina
,
Elections 2023