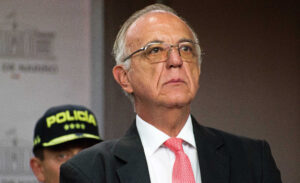 As Colombia's defense minister, the former anti-corruption crusader is challenging criminal groups—and the military tasked with confronting them.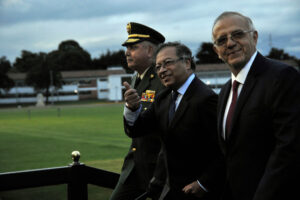 Negotiating with all armed groups is a high-stakes gamble with consequences far beyond the country's borders.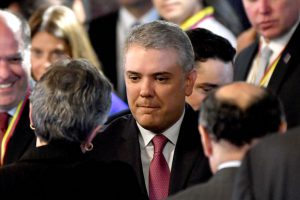 Reading Time:
3
minutes
Colombia's president has revived a polarizing debate over peace with the FARC.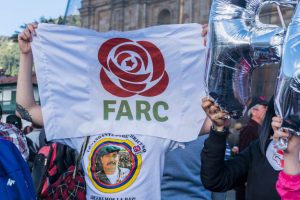 The Revolutionary Armed Forces of Colombia's (FARC) move into politics came to the accordion-rich tune of vallenato. On Sept. 1, the former armed group held a free concert for supporters in Bogotá's historic Simón Bolívar square, capping off a week-long conference that confirmed its transformation into a full-fledged political party. Many of the 10,000 or … Read more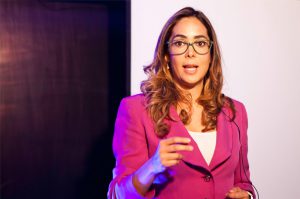 When thousands of Colombians protested on August 10 to demand the resignation of the country's openly gay education minister, few saw any greater political significance. But as the world struggles to understand why Colombians voted "No" on Sunday to a peace deal with the Revolutionary Armed Forces of Colombia (FARC) rebel group, the seemingly unrelated … Read more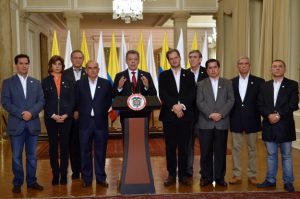 It was a shock result. But a reexamination of why Colombians voted "no" to a peace deal with the Revolutionary Armed Forces of Colombia (FARC) by a margin of just 54,000 votes on Sunday sheds some light on why almost all pundits got it wrong – and what might happen next. Here are six reasons … Read more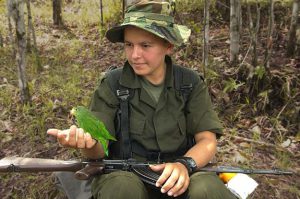 They may call themselves the "generation of peace," but young Colombians are actually among those least likely to support their government's recent peace agreement with FARC rebels, which will be put to a plebiscite vote on October 2. Part of the reason, observers say, is that many young Colombians have not experienced the conflict as … Read more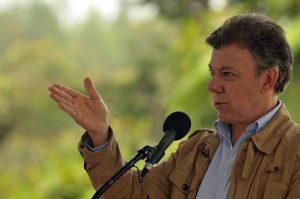 Sign up here to get This Week in Latin America delivered to your inbox every Monday. Laying Down Arms: A "definitive," bilateral cease-fire in Colombia's 52-year war with the FARC began this morning after the two sides agreed to a final peace deal on August 24. The deal will be put to a plebiscite vote on October 2, with campaigning both for and against already … Read more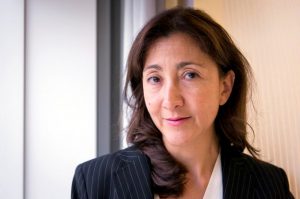 Since being held captive for six years by the Revolutionary Armed Forces of Colombia (FARC), former senator and presidential candidate Ingrid Betancourt has come to believe the nation's best path forward is through peace negotiations between the rebel group and the government. So it is appropriate that themes of reconciliation, dialogue and forgiveness run throughout … Read more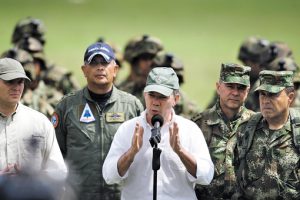 On July 20, 2010, President Juan Manuel Santos promised the 9 million voters who had just elected him to his first term that he would build on the foundation created "by a giant, our President Álvaro Uribe."1 He declared that Colombia could now look to the future with hope, thanks to the multiple successes that … Read more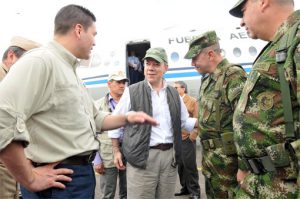 Rodrigo Londoño Echeverria, known as Timochenko, became the third Revolutionary Armed Forces of Colombia (FARC) commander in as many years after the Colombian military killed Alfonso Cano in November 2011. Timochenko has inherited a very different organization than that commanded by his predecessors. Only a little more than 10 years ago the FARC—Latin America's oldest … Read more
Even before he starts his presidential term in August, Colombia's president-elect, Juan Manuel Santos, has already broken records. A scion of Colombia's establishment, Santos pulled in just over 9 million votes, winning 69 percent of the vote against the 27 percent secured by his rival, Antanus Mockus. Santos' victory is the highest percentage of votes … Read more
A year after an Americas-wide effort to calm tensions between Quito and Bogotá moved into high gear, diplomatic relations remain ruptured. Despite efforts by the Group of Rio, the Organization of American States (OAS) and The Carter Center, the damage is unlikely to be repaired any time soon. This may be good for the illegal … Read more
Luis Eladio Pérez, a local politician and former senator in the state of Nariño in southern Colombia, was kidnapped in June 2001. When it happened, the media covered it just like one of the many daily kidnappings. That year, an average of over nine Colombians were kidnapped every day, according to País Libre, a Colombian … Read more