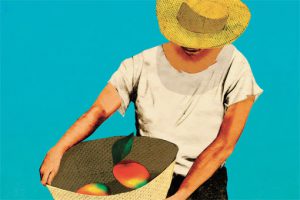 For a country that prides itself on its scientific accomplishments, Cuba may, by necessity and desperation, have stumbled upon a modern-day economic niche that will serve it well in the future. That niche? Organic farming, the favorite of socially and health-conscious yuppies throughout the developed world. During what the government called, euphemistically, the período especial … Read more
Thre are no banned books in Cuba; there just isn't any money to buy them," Fidel Castro famously said at the 1998 International Book Fair in Havana. Later that year, Ramón Colás, a psychologist and journalist, and his then-wife, economist Berta Mexidor, took up Castro's challenge. They opened their home library to the public, thereby … Read more
If the new Cuban government has a remark­able resemblance to the old, that's because they are one and the same. No real change has taken place in Cuba. Yet. The same group that accom­panied Fidel and Raúl Castro since their days in the Sierra Maestra—all now senior citizens—remains firmly at the helm of government. They … Read more
Reading Time:
2
minutes
On February 19th, Fidel Castro made it official: he was resigning the presidency and ending his 50-year reign over Cuba.
CNN/U.S. and CNN en Español are perfect examples of how information media are integrating in the Americas. More than 90 million households receive CNN/U.S., while CNN en Español reaches 19.4 million households in Latin America and an additional four million U.S. homes. Americas Quarterly sat down with Soledad O'Brien, CNN anchor and special correspondent, and … Read more
Reading Time:
< 1
minute
Congratulations, Mr. President-elect. Amidst the celebratory post-election fervor of the past few weeks I hope you have caught glimpses of the transcendent significance of your victory, and the powerful inspiration that it provides to the citizens of the U.S. and, indeed, the world. In fact, there can be little doubt that your ascension to the presidential office validates and illuminates many of the core tenets of your nation.