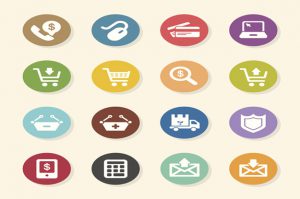 Microfinance revolutionized the financial services sector in Latin America over 40 years ago. Millions of individuals who were excluded from traditional financial institutions obtained access to a variety of financial products and services for the first time. Inevitably, there were gaps in coverage. In recent years, various players have been looking beyond microfinance to find … Read more Disrupt Latin America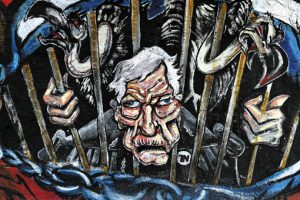 The reverberations of Argentina's loss in NML Capital Ltd. vs. Republic of Argentina continue. The conflict stems from a 2012 decision by United States District Court for the Southern District of New York (SDNY) Judge Thomas Griesa in a case brought by the hedge fund NML Capital Ltd. and others (NML), over $1.3 billion of … Read more Argentina's Debt: A Conflict of Principles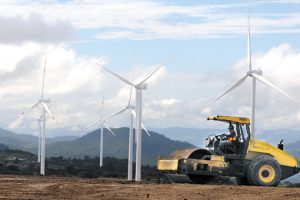 In the past decade, Mexico has made strengthening ties with Latin America a top priority, reorienting its gaze from north to south. This is the product of two factors: criticism that Mexico was ignoring its southern neighbors, and strategic concern over Brazil's assertion of leadership in the region. Starting in the 1990s with the implementation … Read more Mexico's Foreign Policy Agenda in Central America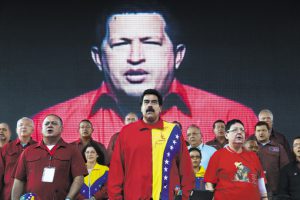 President Nicolás Maduro inherited a dramatically changed country—and economic situation—when he came to power following Chávez' death from cancer in 2013. Within a year of Maduro's election in March 2013, oil prices had started a steady decline. And as investment in the industry also dropped, production fell to 2.62 million barrels per day (bpd) from … Read more Venezuela's Post-Chávez Foreign Policy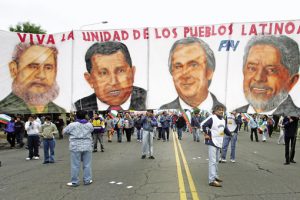 In the coming months, the United States is going to face a tough choice: either alter its policy toward Cuba or face the virtual collapse of its diplomacy in Latin America. The upcoming Summit of the Americas, the seventh meeting of democratically elected heads of state throughout the Americas, due to convene in April 2015 … Read more Cuba and the Summits of the Americas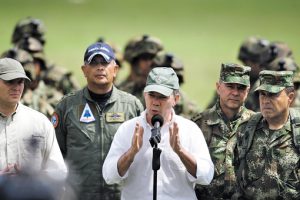 On July 20, 2010, President Juan Manuel Santos promised the 9 million voters who had just elected him to his first term that he would build on the foundation created "by a giant, our President Álvaro Uribe."1 He declared that Colombia could now look to the future with hope, thanks to the multiple successes that … Read more A Skeptic's View on the "Peace Dividend"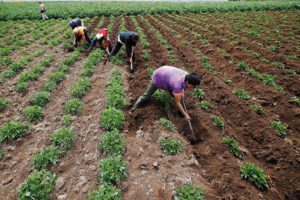 Armed conflict and the presence of non-state armed actors harm both agricultural production and rural households' well-being, for at least two broad reasons. First, conflict disrupts economic activities by hampering access to critical inputs and markets. As a result, producers may reduce or curtail planting or harvesting. Second, rural producers face an unpredictable environment for … Read more Post-Conflict Campesinos: Recovering Rural Colombia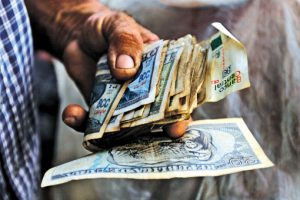 After nearly 20 years, the dual currency system enacted by Cuba to help mitigate the economic shock from the collapse of the Soviet Union is set to be retired. As part of the government's efforts to develop the country's socialist economy, the Cuban government recently announced that it would unify its complicated currency system. In … Read more Double Trouble: Currency Unification in Cuba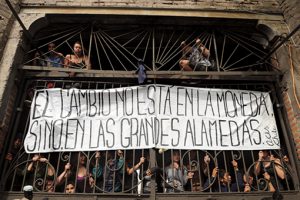 Millions of students have taken to the streets across Latin America in recent years in protests that reflect an unprecedentedly broad mobilization of popular opinion. Following massive demonstrations led by secondary school students in 2006 in Chile, university students launched a series of protests in May 2011. Powered by a coalition of public and private … Read more Protest U.
Since its formation in February 1971, the Consejo Regional Indígena del Cauca (Regional Indigenous Council of Cauca—CRIC) has made the education of young Indigenous Colombians one of its most important goals. The dream of creating an autonomous university for Indigenous youth was finally realized in November 2003—when the CRIC's high council formally created the Universidad … Read more Indigenous Enrollment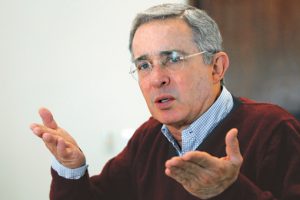 On May 25, 32 million Colombians will vote in one of the most important presidential elections in the nation's recent history—an election that will turn on the issue that remains Colombia's greatest challenge: putting an end to the armed conflict. But the significance of this issue contrasts with the apathetic response of the majority of … Read more Elections in Colombia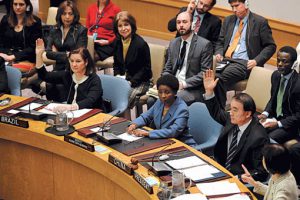 A shift of the global balance of power is under way. Emerging countries are increasingly playing significant roles on global issues, such as the global economy, trade, and investment, as well as in diplomacy and multilateral decision making. In a few years, we will witness a historically rare phenomenon, when a new country will become … Read more International Cooperation or Gridlock?
Mining is a lot more than complex technology, logistics and finance. While mineral extraction does require an amazing array of machinery, computers, and processes for transporting and treating the materials, it is just as much a social project that is negotiated and conducted within a social context. And just as the technological challenges require qualified … Read more Getting to the Table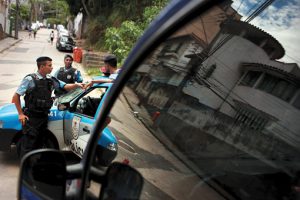 Discussions of sustainable cities tend to focus on environmental goals such as developing eco-friendly architecture, recycling, and improving the resiliency of urban infrastructure systems. But public or citizen security is an equally important aspect of building a sustainable city. Often, it is the issue that tops the list of citizens' concerns—and with good reason. Violent … Read more Safe Streets, Safe Cities