Reading Time:
4
minutes
This article is part of AQ's special report on Latin American mayors.
CANELONES, Uruguay — Yamandú Orsi fits the classic image of a Uruguayan, said Alfredo Garcé, a well-known political scientist and professor at Universidad de la República: moderate, open to dialogue, with the right amount of city and the right amount of countryside. And he isn't hiding his political ambition to move from mayor to president.
A former high school history teacher, Orsi was reelected mayor of Canelones for a second five-year term in 2020 with 51% of the votes cast—more than double the second-place candidate. His link to local politics goes back to 2005, when he was tapped by his party, Movimiento de Participación Popular (MPP)—former President José Mujica's party—to serve as deputy mayor, a post he held for 10 years until his first successful mayoral run in 2015.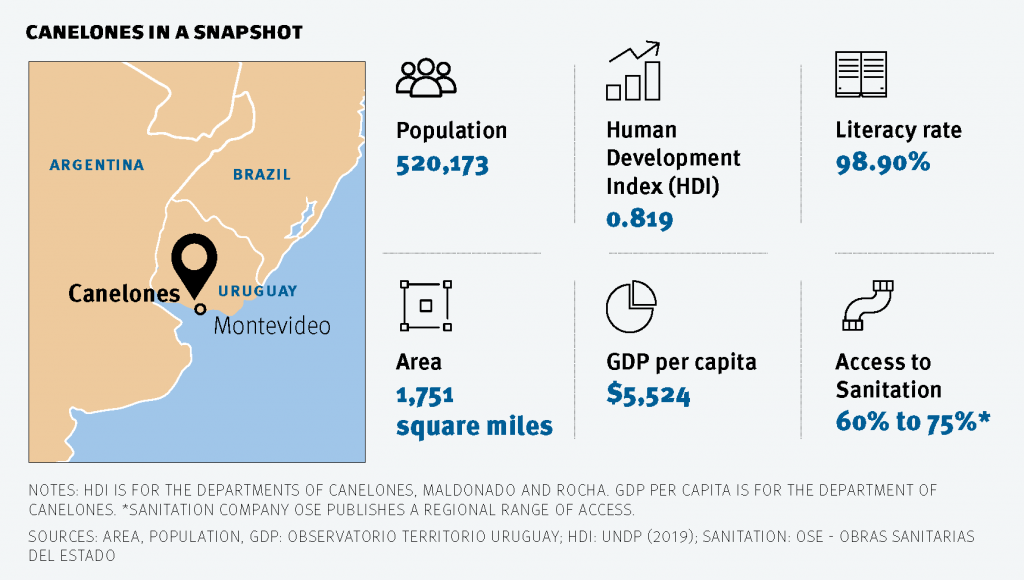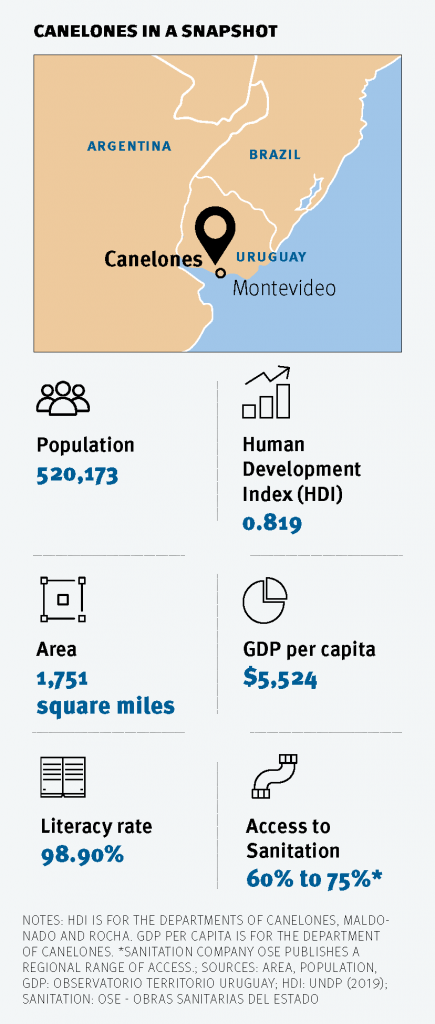 Orsi was born to a humble farming family in a rural district of Canelones, the eternal neighbor and virtual extension of the capital city, Montevideo, where almost half of Uruguay's 3.5 million people live. From its super-urban neighborhoods bordering Montevideo to vineyards and fertile produce farms extending northeast from the capital, Canelones has given Orsi a canvas to try different policies – some surprising for a politician hailing from a left-wing party with roots in Uruguay's guerrilla groups of the 1960s and 70s.
"I believe in the human capacity to decide their own destiny," he said. "The left without democracy and freedom is not the left."
Orsi represents a generational shift of leftist politicians who place their focus on other issues.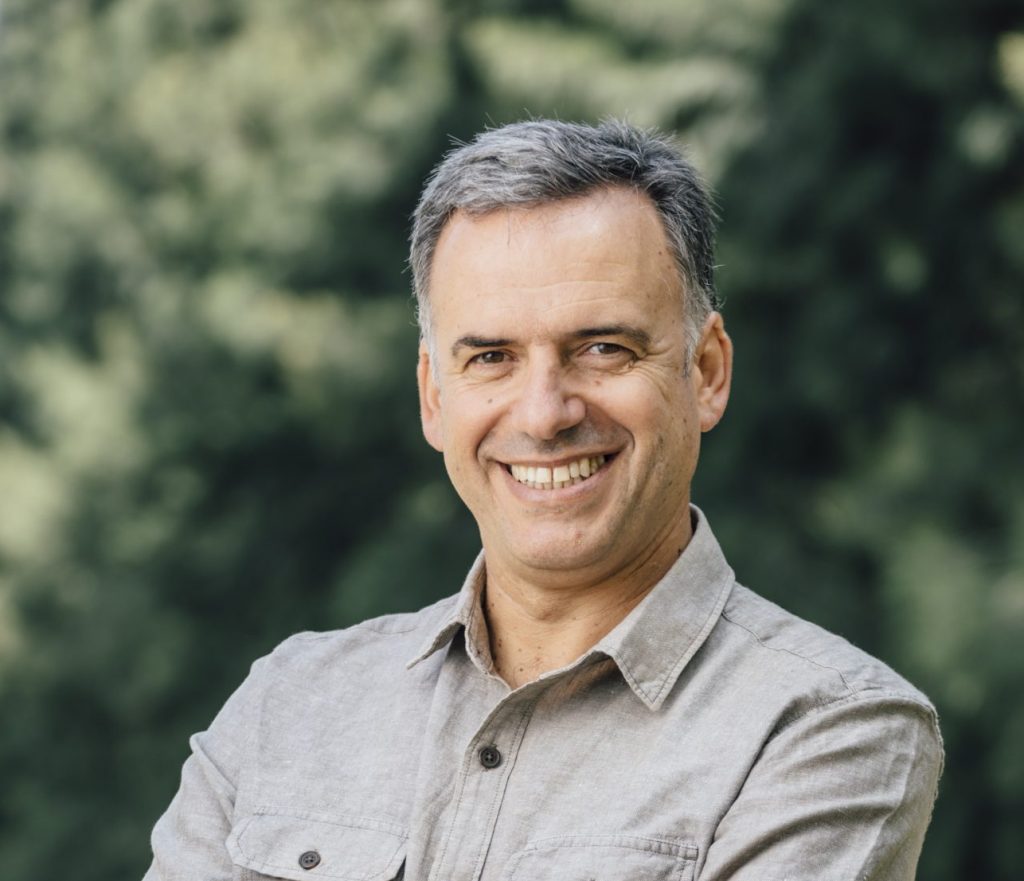 "I believe in the human capacity to decide their own destiny. The left without democracy and freedom is not the left."
In 2015, he created a public agency to promote the town to potential investors, and eased local red tape to try to attract international businesses to Canelones. The mayor scored a big win when Google decided to buy a plot within Canelones' Parque de las Ciencias (Sciences Park), one of Uruguay's 12 free trade zones. The park was created in 2011, during Orsi's tenure as deputy mayor, to house a South American plant of a German pharmaceutical company, and Google now plans to build a data center, which Orsi hopes will bring new jobs for town residents.
The mayor is betting on turning Canelones' economy into one based on innovation and green projects, while keeping the region's rural and agricultural traditions. In fact, almost a quarter of Uruguay's farm workers are based in Canelones.
An avid defender of a green economy, Orsi has implemented a waste management program that creates jobs linked to recycling and reusing discarded materials, and includes the distribution of free composting units to Canelones' residents. "Entering this world of the circular economy is thinking beyond those two minutes that you need to classify waste, because the more garbage goes to landfills the more money we all spend," Orsi told AQ.
Like many in his party, Orsi does not agree with the policies implemented by President Luis Lacalle Pou's government during the COVID-19 emergency. Nevertheless, he has reached out to the governing coalition. "We need unity. When it comes to solidarity and the hunger of the people there should be no differences," said Orsi.
The mayor was walking the talk, joining Vice President Beatriz Argimón to collect produce donated by local farmers for distribution to families made vulnerable by the pandemic. "I know that most of the citizens share this philosophy, we all have the celeste as a flag," he said, referring to the sky-blue color of Uruguay's flag.
This visit to a local farm was part of the Canelones Te Alimenta (Canelones Feeds You) program organized by Orsi to connect farmers and manufacturers to food pantries and community kitchens supporting vulnerable families.
Orsi's openness to work with the center-right government might be crucial for Canelones coming out of the pandemic. The mayor is counting on an investment of at least $60 million in local infrastructure, which he said is vital to create jobs in his city.
Long before his reelection as mayor, Orsi had already confirmed his plans to offer himself as the Frente Amplio coalition presidential candidate in the 2024 elections. Until then, he will keep juggling his day job running Canelones with the construction of his national profile.
The department is offering him a very visible launch platform. But he needs to perform well for a few more years on his home turf first.
—
Novarese is a journalist based in Uruguay. Follow her on Twitter at @carinanovarese
Tags:
Local government
,
sustainable cities
,
Sustainable development
,
The Mayors Issue
,
Uruguay