Reading Time:
5
minutes
Book a low-season ticket for El Chepe, the passenger train that cuts through the valleys and mountains of Chihuahua, Mexico's largest state, and it's likely you'll have your pick of seats. Despite taking passengers to or through some of Mexico's most fascinating towns and natural attractions, El Chepe is nearly empty most of the year, and is seldom mentioned among the country's more aggressively promoted tourist destinations.
The reason, say local tourism industry representatives, can be found on the U.S. Department of State's website. "Travel warnings," said Cristina Muñoz Alcocer, president of the Asociación Mexicana de Hoteles y Moteles del Estado de Chihuahua, "have had an enormous impact on tourism and the economy of Chihuahua." Amplified by social media chatter and TripAdvisor users who repeat the warnings, the State Department advice often takes on a life of its own, employed by potential travelers without context of what the state – and Mexico in general – is actually like.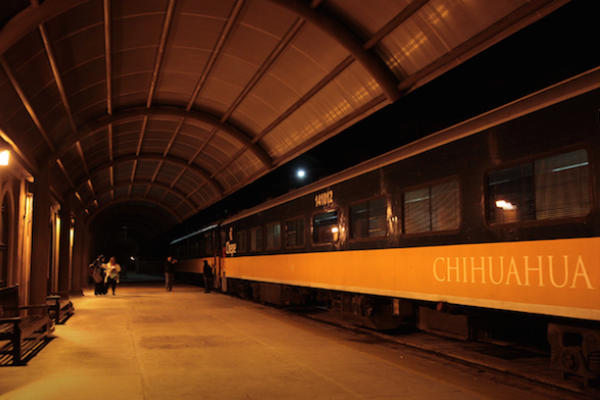 El Chepe runs from Chihuahua to Los Mochis, Sinaloa
The consequenses have been increasingly acute over the past eight years, Muñoz said, impacting not only the Chihuahuan economy, but the Mexican economy overall. "The 2008 warnings resulted in a 90 percent decrease in arrivals from the U.S.," she said. For Muñoz, who divides her time between the town of Creel and the state capital, also called Chihuahua, the effects of the warnings are ever more visible among small business owners and their employees – which represent the majority of business activity in Chihuahua. "Hoteliers and restaurant owners, tourism guides and drivers; these are some of the people hurt most by the lack of work we attribute to the travel warnings. We've only been able to recover about 25 percent of U.S. tourism since 2008," she reported.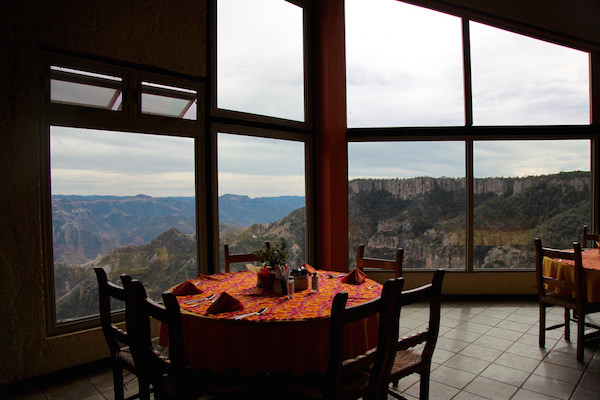 A restaurant overlooking Barrancas del Cobre (the Copper Canyons) sits empty at lunchtime.
The State Department introduced the travel warning and alert system in the 1990s to warn U.S. citizens as to the potential risks of traveling abroad. As such, department officials said the system doesn't take into account the potential effects on local businesses.
"Our assessment is really based on determining what information U.S. citizens traveling to that area need to know, so there is not concern for local businesses," said Ashley Garrigus, a public affairs officer at the department. "Our concern is the protection of U.S. citizens overseas."
According to Uzma Javed, an American Citizens Services Officer with the department, the travel warnings in Mexico focus "on the activities of the criminal organizations throughout the entire country" and separate assessments are made for each state. Chihuahua, despite its size and beauty, is burdened by an unfortunate stroke of geographic bad luck: Ciudad Juárez, once considered the country's most violent city, is in the northern part of the state, and to the south is Sinaloa, home state of the Sinaloa Cartel and itself saddled with an ominous warning.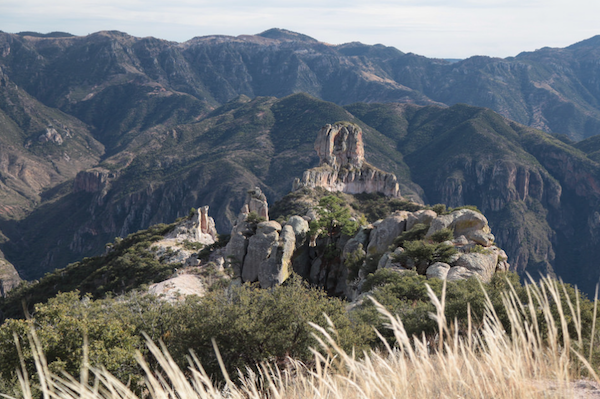 The Barrancas del Cobre canyon system is larger than Arizona's Grand Canyon
The State Department warnings for Chihuahua broadcast concerns about "criminal activity and violence," detail restrictions on movement for Department of State personnel in the region, advise travelers to "defer non-essential travel" and, if insistent upon exploring the region, recommend sticking to major highways, traveling only during the day, and staying away from the Barrancas del Cobre entirely. Reading that, who in their right mind would want to book a trip to Chihuahua and a ticket on El Chepe?
Muñoz and other Chihuahua residents, especially those who work in the tourism industry, understand why American travelers might be scared away, but the warnings and the news simply don't reflect reality, said Carlos Saenz, owner of Chihuahua al Pacífico Tours. Saenz acknowledged that violence exists, primarily between criminal organizations and Mexican authorities fighting them, but he added that such violence is rarely seen in the state's cities "and never around tourist attractions or main tourist destinations, such as the Barrancas del Cobre (or) the El Chepe train…" The Mexican government dedicates "substantial resources to protect visitors to major tourist destinations," Saenz said, "and there is no evidence that criminal organizations have targeted U.S. citizens based on their nationality." Saenz, who said he travels daily through the state and the canyon, has never seen any criminal activity, and none of the clients who have contracted his services has ever been affected by the kinds of threats articulated by the warnings.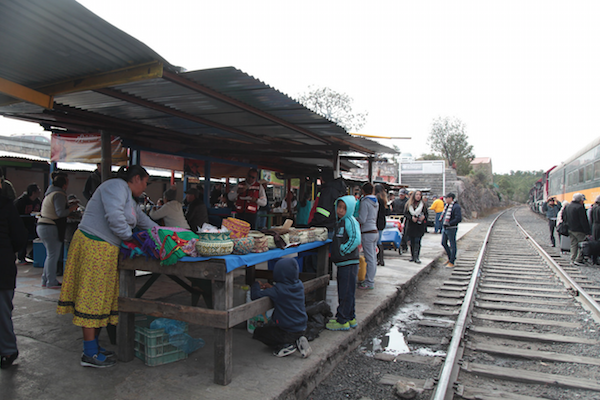 Stops along the El Chepe line provide business opportunities for local residents
The problem isn't abstract for Muñoz and her husband, Federico García Russek, who have owned a hotel in Creel for more than 15 years and have experienced the fallout of the travel warnings in their occupancy rates and, by extension, their bottom line. Muñoz and García have turned increasingly toward Asian markets and group package tours to stay afloat, and have even trained some employees in Mandarin. But while they're worried about their own business, García said he's even more concerned about the surrounding communities, especially those of the indigenous Rarámuri. "They depend upon tourism to sell their crafts and wares," he said, "so what happens to them when no one rides in on the train?"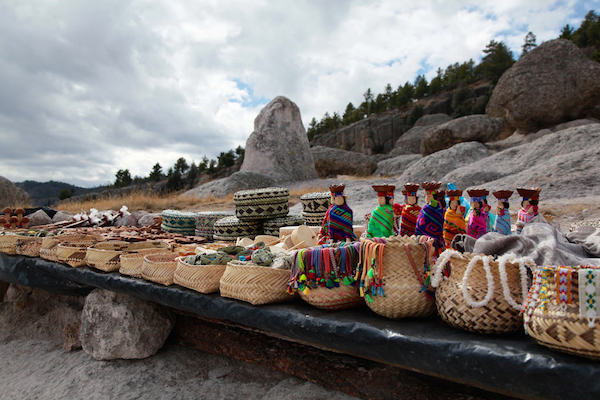 Traditional Rarámuri crafts for sale in southern Chihuahua
García and Muñoz are constantly looking for opportunities to collaborate with the Rarámuri to boost their economy and ensure their livelihood. On a stop by the home of a Rarámuri friend in Creel, Muñoz learns that the matriarch is sick – so sick that she has been hospitalized. Muñoz asks how she can help and buys all of the hand-sewn aprons the family has for sale. She doesn't need them – she tells me to take three of them home as gifts for my kids – but she knows they need the money.
That type of kind gesture, however, can't sustain the economy, and the couple knows this. For that, they say, there must be a resurgence in tourism. Somehow, they have to let the rest of the world know about El Chepe, about the state's three "Pueblos Mágicos," about Paquimé, its UNESCO World Heritage Site, and then convince them of Chihuahua's safety. The danger the U.S. Department of State warns American citizens against, said Muñoz, "isn't directed at the common citizen, and much less the visitor. The problems the Department of State references in its warnings are the same kinds of problems that affect Los Angeles, New York, Chicago, New Orleans, and Atlanta, just to mention a few U.S. cities. Problems of safety and crime occur in every country, unfortunately," she adds. "Mexico isn't an exception, but the warnings and the press are killing us."
—
Schwietert Collazo is a freelance journalist based in New York. Follow her at @collazoprojects
All photos courtesy of the author
Tags:
Mexico
,
Tourism