This piece was updated on January 13
Peruvians will head to the polls in April to elect a new president after an unprecedented period of political instability and widespread protests in late 2020 following the impeachment of former President Martín Vizcarra. Below you'll find information on the leading candidates in the race, who were polling above 5 percent as of December 10, according to Ipsos. There are two rounds of voting. If no candidate receives at least 50% plus one of the votes in the first round on April 11, the two leading candidates will compete in a runoff in June. The exact date is yet to be determined. 
AQ also asked a dozen nonpartisan experts on Peru to help us identify where each candidate stands on two spectrums: left wing versus right wing, and nationalist versus globalist. The results are mapped on the charts below. We've published the average response, with a caveat: Platforms evolve, and so do candidates. We will occasionally update this page to reflect developments in the campaigns.
George Forsyth | Keiko Fujimori | Julio Guzmán | Verónika Mendoza | Daniel Urresti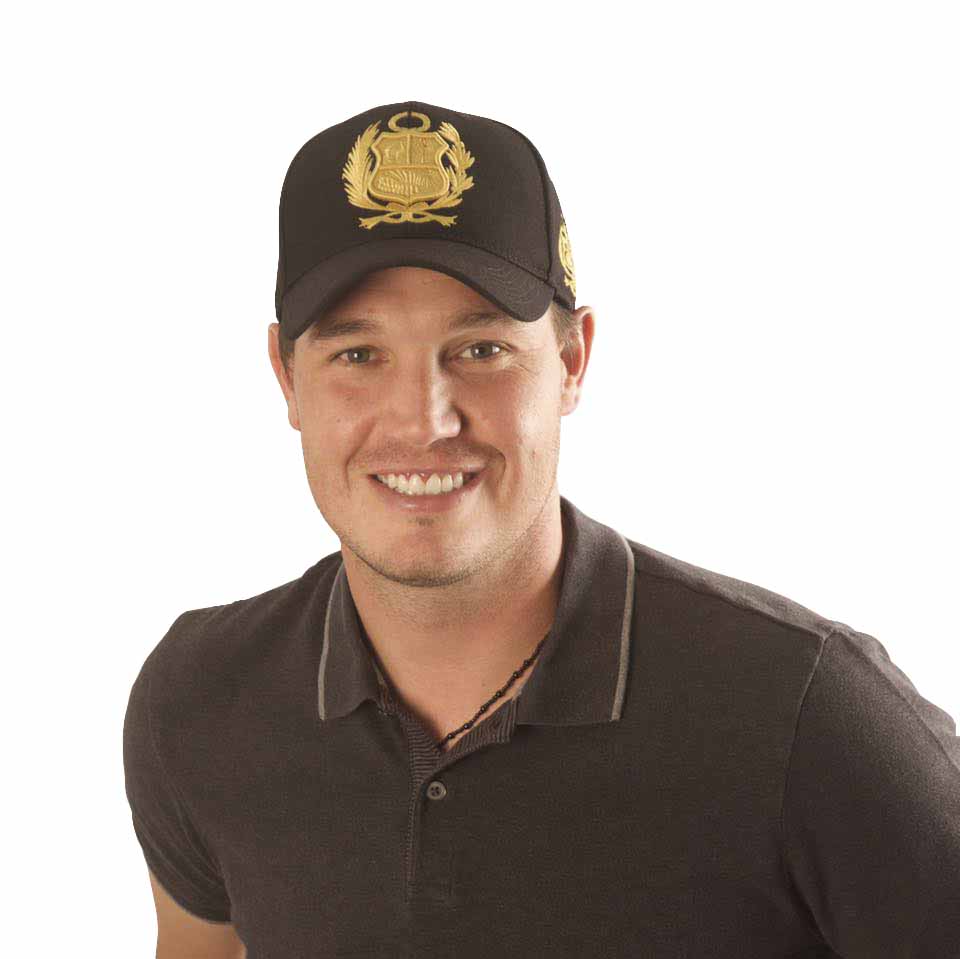 George
Forsyth
38, former mayor and professional soccer player
National Victory
"We want a new generation of politician. The corruption is killing us."
HOW HE GOT HERE
A national champion soccer goalie who also played briefly for Peru's national team, as well as a business owner and reality TV contestant, Forsyth used his celebrity to enter politics in 2010 as a council member in Lima's working-class La Victoria municipality. After his election as La Victoria's mayor in 2018, Forsyth gained notoriety for his work to "clean up" the municipality, using both sports — he moved the mayor's office to an abandoned sports complex — and heavy-handed policies, like police evictions of informal workers.
WHY HE MIGHT WIN
Thanks to his regular media presence, he is recognized by many. He is a fresh face who sells himself as a new generation of politician at a time of widespread frustration with the political class, and his limited experience in politics means he has less baggage than other candidates.
WHY HE MIGHT LOSE
After Forsyth resigned as mayor to run for president, his replacement said residents "felt used politically." His inexperience and vague platform may also turn voters off.
WHO SUPPORTS HIM
Forsyth does not have a clearly defined ideological base, but polls suggest that his supporters skew younger, more urban, wealthier and more female.
WHAT HE WOULD DO
Forsyth is pro-business, anti-corruption, and tough on crime, but he hasn't gone into much detail on policy. He said his decision to run for a conservative party was based on its record of being clean of corruption rather than for its ideology. Forsyth called for amending the constitution to declare corruption a crime against humanity.
IDEOLOGY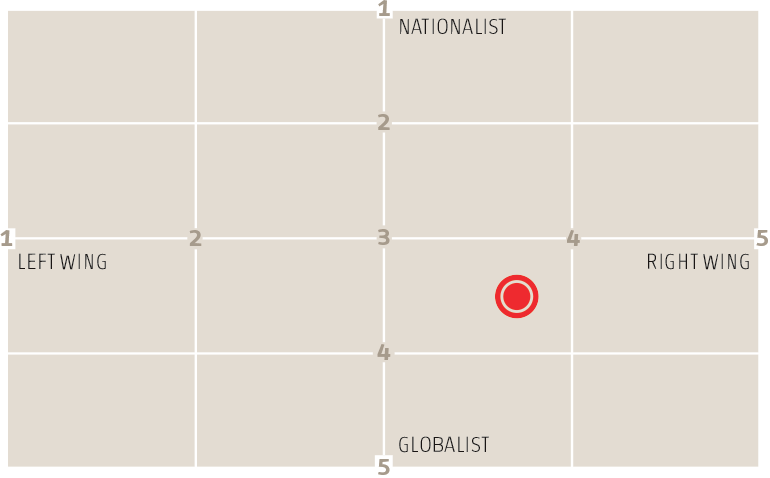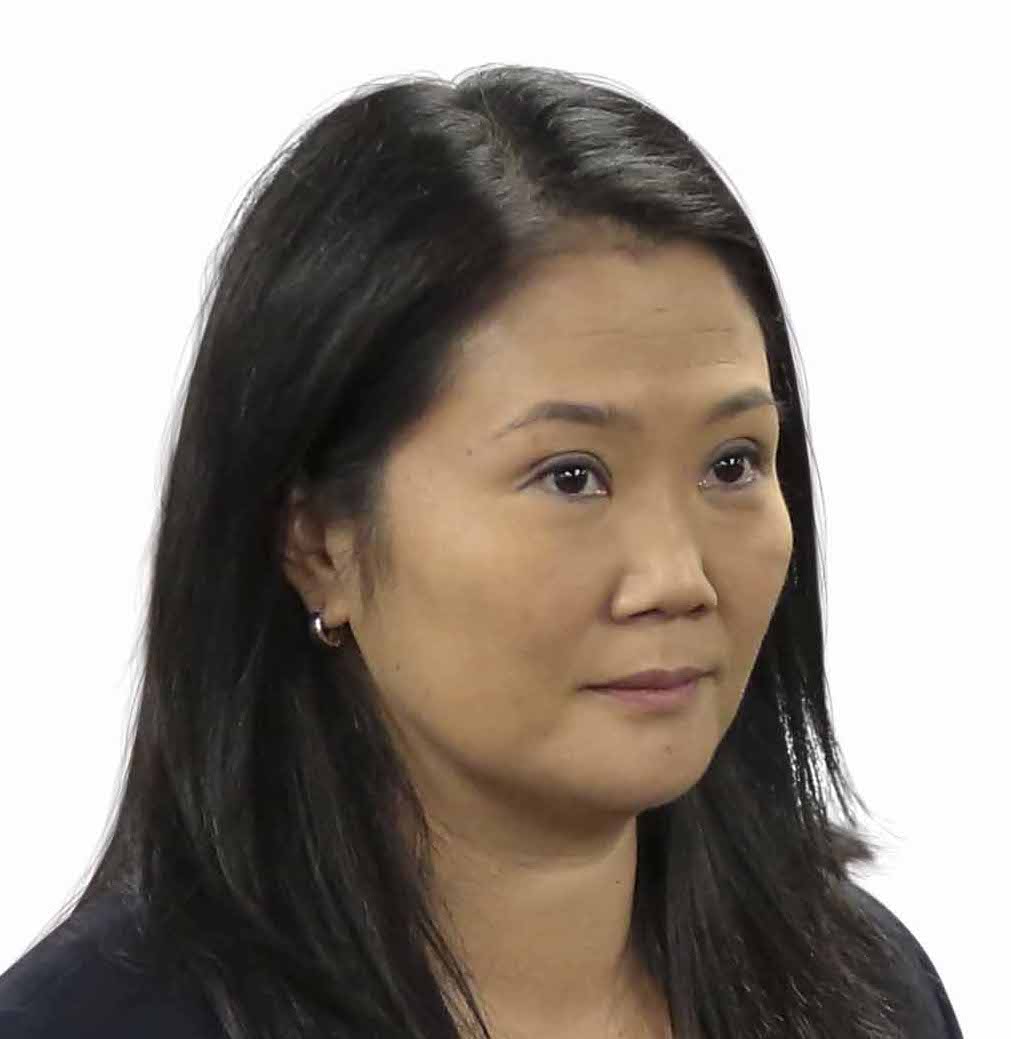 Keiko
Fujimori
45, former congresswoman
Popular Force
"I'm affirming my commitment to move ahead, with my father's support."
HOW SHE GOT HERE
Fujimori is the daughter of former President Alberto Fujimori, who is serving a 25-year prison sentence for human rights violations during his 1990-2000 government. She narrowly lost in the second round of the 2011 and 2016 presidential elections. Fujimori has been held twice in pre-trial detention related to alleged laundering of illegal campaign donations from Odebrecht. An investigation is ongoing, but at the time of publication, her candidacy was moving forward.
WHY SHE MIGHT WIN
Fujimori has a high level of name recognition. Some voters remember her father as a leader who oversaw important pro-business reforms and improved the standard of living.
WHY SHE MIGHT LOSE
Fujimori has the highest negative ratings among the candidates. Many associate her with authoritarianism during her father's rule, as well as corruption. Support for her waned after a public confrontation in 2018 with her brother Kenji over an attempted vote-buying scheme.
WHO SUPPORTS HER
There is still a loyal pro-Fujimori electoral base among lower-income and more conservative voters. Alleged illegal campaign financing, as well as investigations into undeclared campaign donations from CONFIEP, the main business group that once backed her, eroded much of the support Fujimori had in private sector. According to Ipsos polling, her support is a fraction of what it was at the same point in the 2016 race.
WHAT SHE WOULD DO
In addition to freeing her father from prison, Fujimori would likely pursue the market-friendly economic policies she has followed throughout her political career.
IDEOLOGY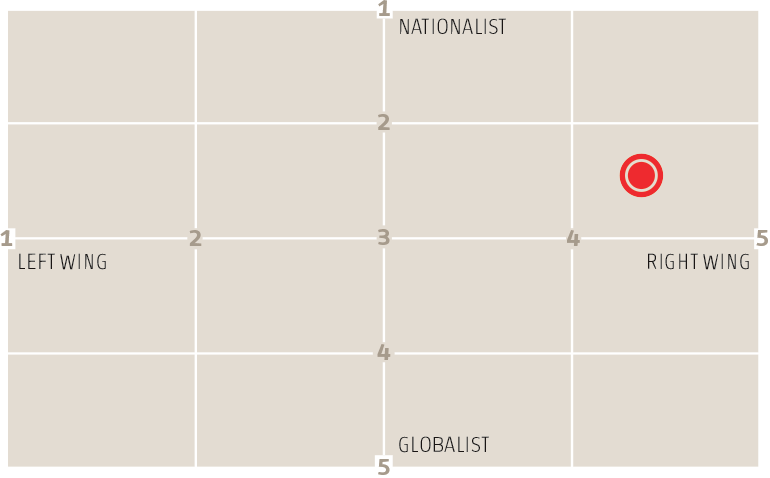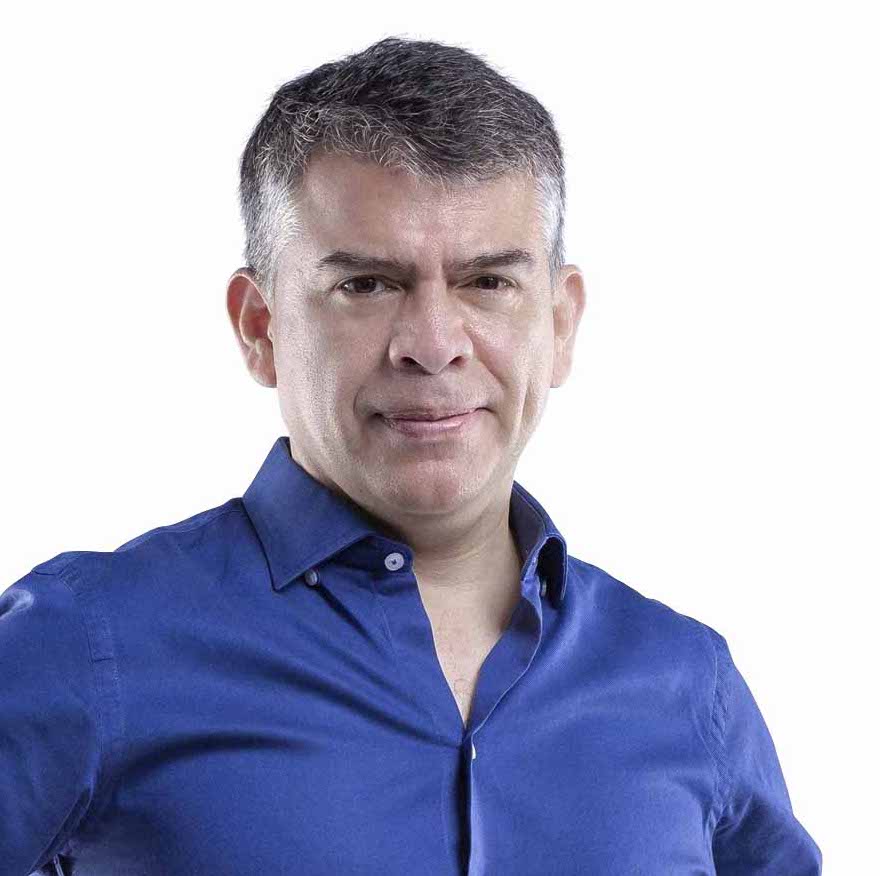 Julio
Guzmán
50, former secretary-general of the presidential cabinet
Purple Party
"The pandemic has created a lot of fear, and populists want to take advantage."
HOW HE GOT HERE
An economist and Ph.D. in public policy, Guzmán spent a decade at the Inter-American Development Bank before working as a deputy minister and cabinet chief for former President Ollanta Humala. Guzmán ran for president in 2016, climbing to second place in polls before his candidacy was disqualified on a controversial technicality. Later that year he launched the Purple Party.
WHY HE MIGHT WIN
Following former President Martín Vizcarra's impeachment, Guzmán played a prominent role in opposing Manuel Merino's government. Francisco Sagasti, Peru's interim president, was slated to run on Guzmán's ticket before stepping down. If Sagasti leads the country out of crisis, Guzmán could benefit.
WHY HE MIGHT LOSE
Some see Guzmán as lacking in charisma, and his centrist views could be perceived as an aversion to taking firm stances. Past scandals may also hurt his chances. Guzmán issued an apology after a case of infidelity emerged in January 2020. In August, authorities opened an investigation
into allegations that his 2016 campaign accepted an illegal $400,000 donation from Odebrecht.
WHO SUPPORTS HIM
Political analysts describe his supporters as centrist, with higher levels of education.
WHAT HE WOULD DO
Guzmán has argued that Peru should lessen its dependence on exports by diversifying its economy. He says the state should combat monopolies "so that the market can be free." If elected, Guzmán stated that he would consider holding a referendum on whether to write a new constitution.
IDEOLOGY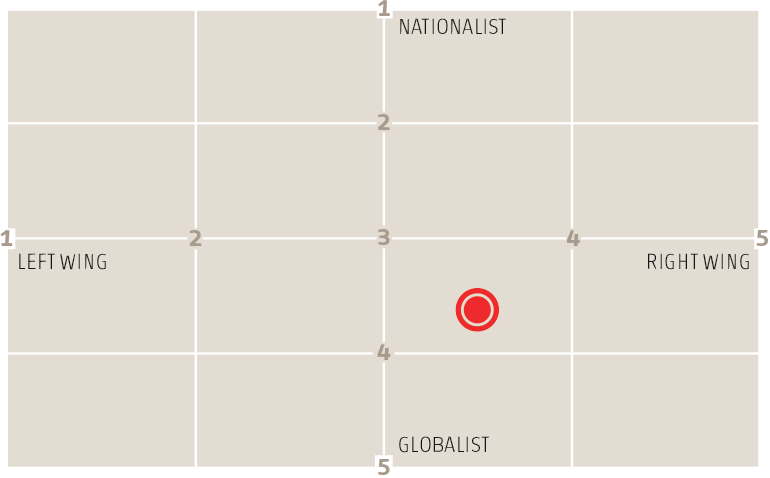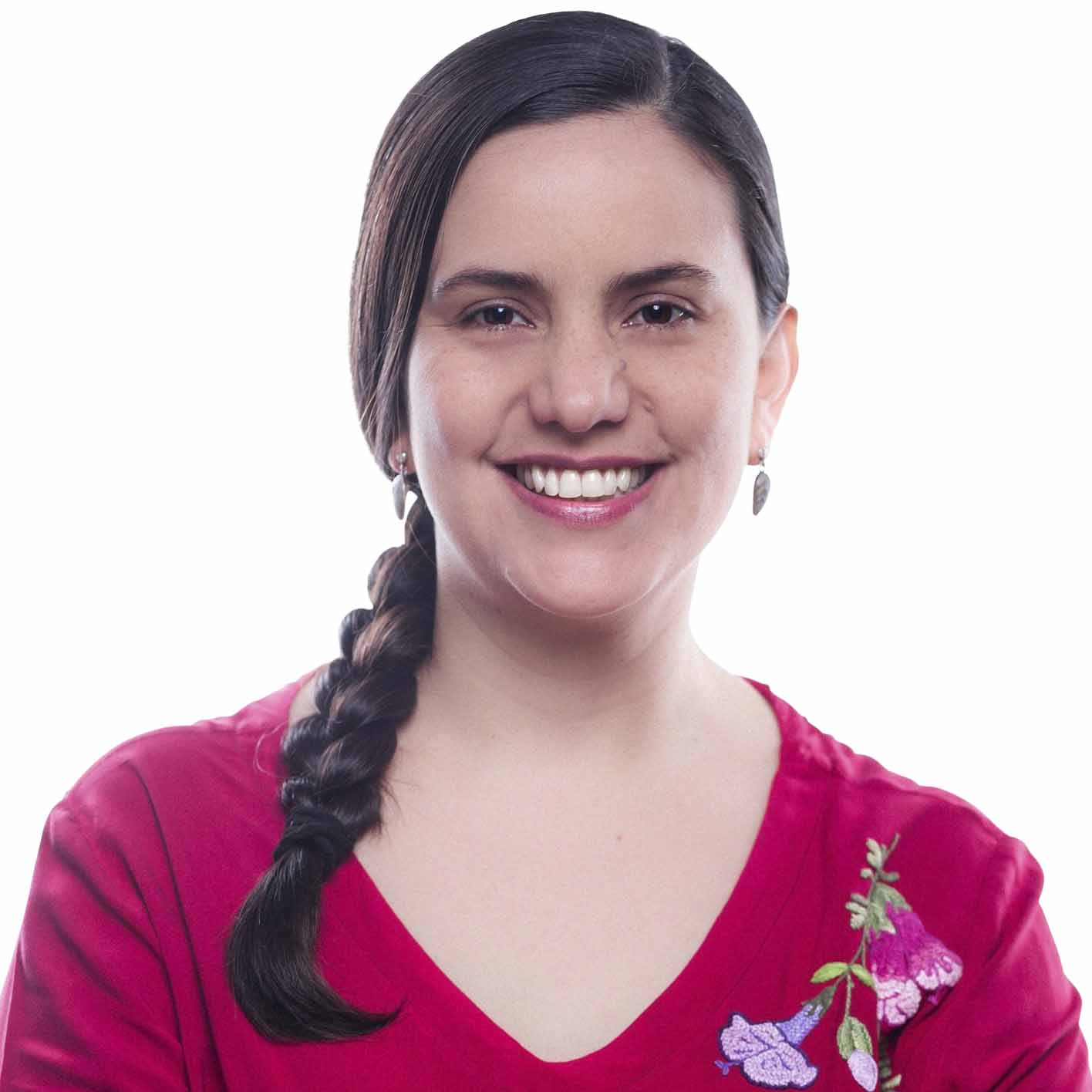 Verónika
Mendoza
39, former congresswoman
New Peru
"We need to get rid of the entire traditional political class. They should all go."
HOW SHE GOT HERE
Mendoza is running for president after finishing third in 2016 with 18% of the vote. She served in Congress from 2011 to 2016. An anthropologist by training, Mendoza speaks Quechua and hails from Cuzco. Formerly a member of President Ollanta Humala's Nationalist Party, she broke with Humala and left the party in 2012.
WHY SHE MIGHT WIN
Mendoza is one of the few leading candidates who is not from Lima, which could appeal to voters in the country's interior. Many regard her as honest and transparent. In one of the countries hit hardest by the pandemic, Mendoza's plans for social policies to address inequality could resonate.
WHY SHE MIGHT LOSE
Her leftist views could alienate voters in a country still haunted by the bloody legacy of the leftist Shining Path terrorist group.
WHO SUPPORTS HER
Mendoza's base is in southern Peru, especially in cities like Cuzco, Arequipa and Puno. While she has struggled to build a united leftist coalition, she is still the only competitive option for many leftists.
WHAT SHE WOULD DO
Mendoza seeks to implement progressive reforms in taxes, healthcare and the environment, as well as a "second agrarian reform" to support a sector that, according to her, has been "abandoned" by the state. She has also echoed calls to create a ministry of science. A key part of Mendoza's platform is replacing the constitution. She has stated that Peru needs a new founding document to give citizens a greater say in their government, which is controlled by the political class.
IDEOLOGY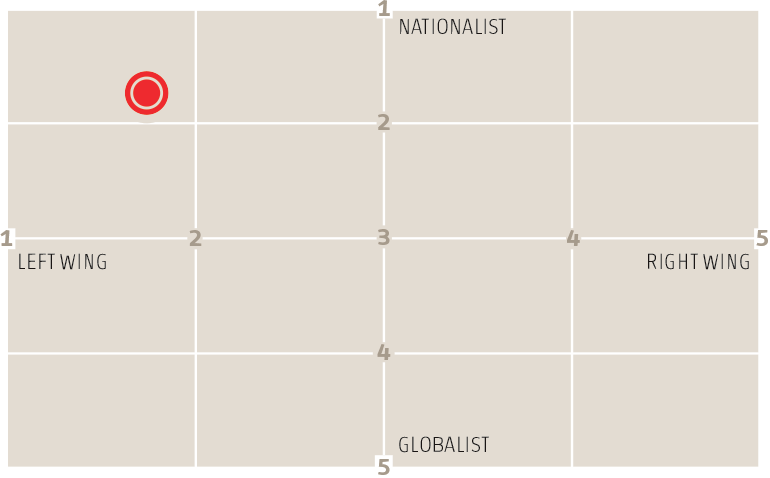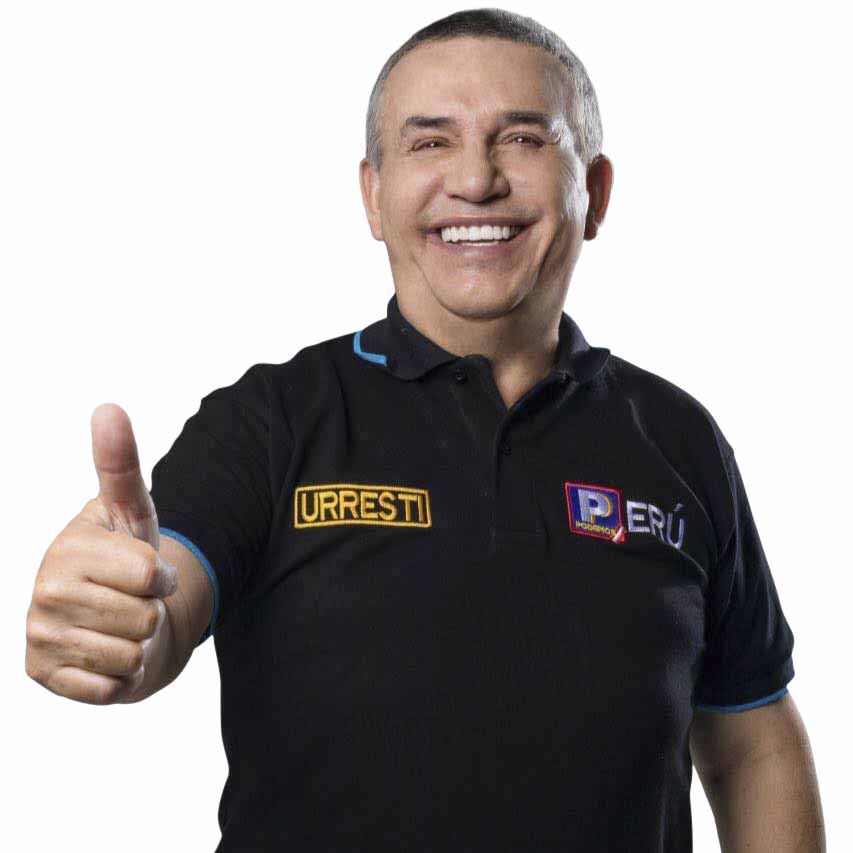 Daniel
Urresti
64, congressman and former interior minister and general
We Can Peru
"As long as criminals are on the street, you will continue to see me."
HOW HE GOT HERE
A retired army general, Urresti served as the interior minister under President Ollanta Humala from 2014 to 2015. He ran for president in 2016, but Humala's party pulled Urresti's candidacy. After mounting a failed bid for the mayoralty of Lima in 2018, he served as the head of public safety in a municipality on Lima's outskirts. Urresti won a congressional seat in January 2020.
WHY HE MIGHT WIN
Best known for his hardline stance on crime, Urresti appeals to concerns over security, which remain heightened despite crime levels being stable throughout 2020. He makes frequent media appearances and has a confrontational personality and a reputation for telling it like it is, which is popular among some.
WHY HE MIGHT LOSE
Urresti is a polarizing figure who is not well known outside of Lima, and apart from being tough on crime, he has not taken many strong policy stances. He was charged with ordering the 1988 murder of a journalist and faces a retrial relating to the case after the Supreme Court overruled a 2018 decision that cleared him of the crime.
WHO SUPPORTS HIM
Most of his supporters are in Lima. Urresti is ideologically fluid, and his populism holds appeal for anti-establishment as well as anti-Fujimori voters.
WHAT HE WOULD DO
He has promised to fight corruption and crime, and recently introduced legislation to prevent the resale of stolen goods. Urresti has also signaled he would permit continued pension withdrawals, but has been otherwise vague on his economic policies.
IDEOLOGY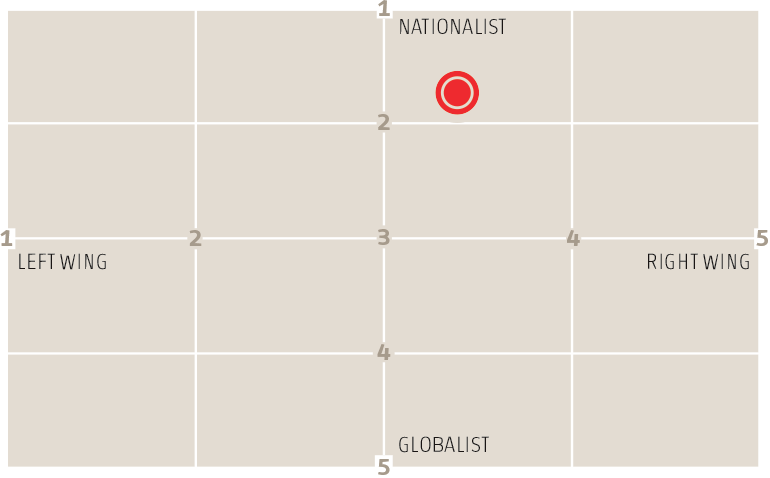 Tags:
Elections 2021
,
Peru
,
Peruvian Elections