Reading Time:
< 1
minute
This piece was updated on December 20
Chile's 2021 election calendar was a busy one. The starting point was May 15-16 (postponed from April 10-11 due to COVID-19), when voters elected members of the constituent assembly that will draft a new constitution (which will also have to be voted on in 2022). Chileans also voted for mayors, city councilors, and governors in May, with gubernatorial runoff elections the following month. In the first round of the presidential election on November 21, José Antonio Kast received 27.91% and Gabriel Boric received 25.83% of the votes. Boric won the December 19 runoff with 55.87% of the votes. 
Over the course of the campaign, AQ has profiled the leading candidates, who at one point met our criteria as one of the candidates polling above 5% in Criteria polling.
AQ also asked a dozen nonpartisan experts on Chile to help us identify where each candidate stands on two spectrums: left wing versus right wing, and nationalist versus globalist. The results are mapped on the charts below. We've published the average response, with a caveat: Platforms evolve, and so do candidates. The candidates are listed in alphabetical order by last name below.
Daniel Jadue | Pamela Jiles | Joaquín Lavín |
Evelyn Matthei | Yasna Provoste | Sebastián Sichel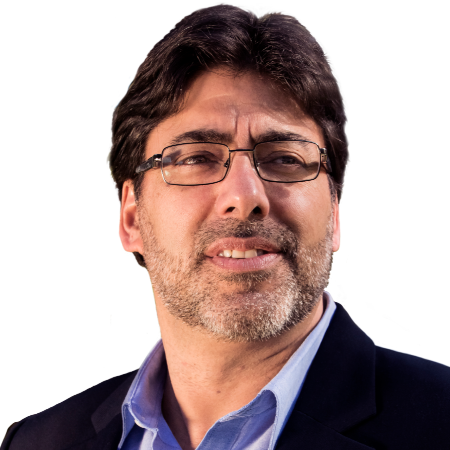 Daniel
Jadue
53, mayor
Communist Party
"In Chile, there is no dialogue between elites and the people."
HOW HE GOT HERE
Jadue worked as an architect and urban planner before turning to politics. A member of Chile's Communist Party since 1993, he began running for public office in the early 2000s. In 2012 he was elected mayor of Recoleta, a working-class district in Santiago.
WHY HE MIGHT WIN
Jadue has received acclaim for creating "popular pharmacies," in which municipalities purchase drugs and sell them at low cost. The model has been replicated in cities across the country. He is known for being attentive to the real-world needs of constituents at a time when political elites are seen as distant and aloof. Jadue has subsidized apartment housing and implemented other low-cost programs, including opticians, dentistry practices, university classes and bookstores.
WHY HE MIGHT LOSE
Jadue identifies as a Communist in a country where anti-Communist sentiment is strong. A corruption allegation that surfaced in January may affect his chances. Jadue denied any involvement and said he is cooperating with the investigation into a suspicious donation to a local cultural organization from a company that won a bid to install lampposts in the municipality. He was widely criticized for distributing the Russian drug Avifavir in his district– it has not been approved for use in Chile against the coronavirus.
WHO SUPPORTS HIM
Jadue is the candidate of Chile's far left, and he has the backing of the Communist Party. He stands to attract support from anti-establishment voters.
WHAT HE WOULD DO
Jadue is a proponent of a stronger role for the state in the economy, and has criticized Chile's economic model, stating that the social unrest of late 2019 was "the result of people coming to the realization that neo-liberal policies are incompatible with democracy." Jadue has said he "would call on all on international investors to think about the role they've played for the mess and problems in the region. They will have to make a greater contribution when they come to operate in Chile." He has also called for nationalizing Chile's pension system, as well as copper and water resources.
IDEOLOGY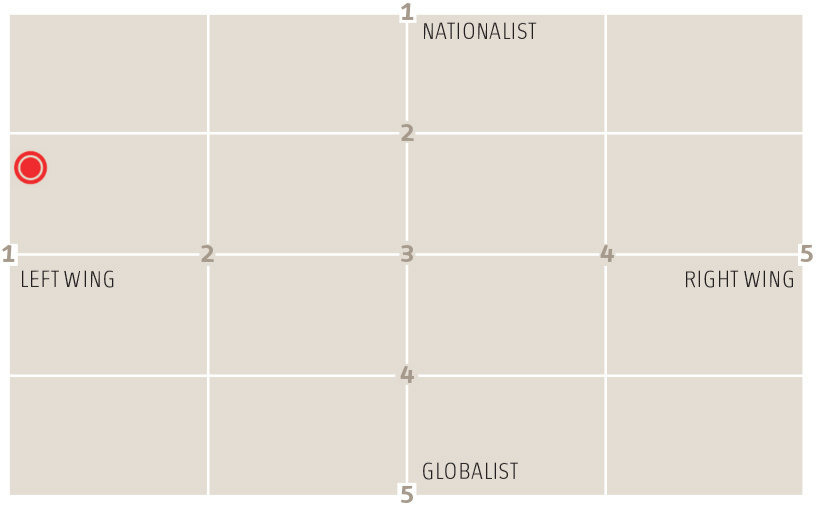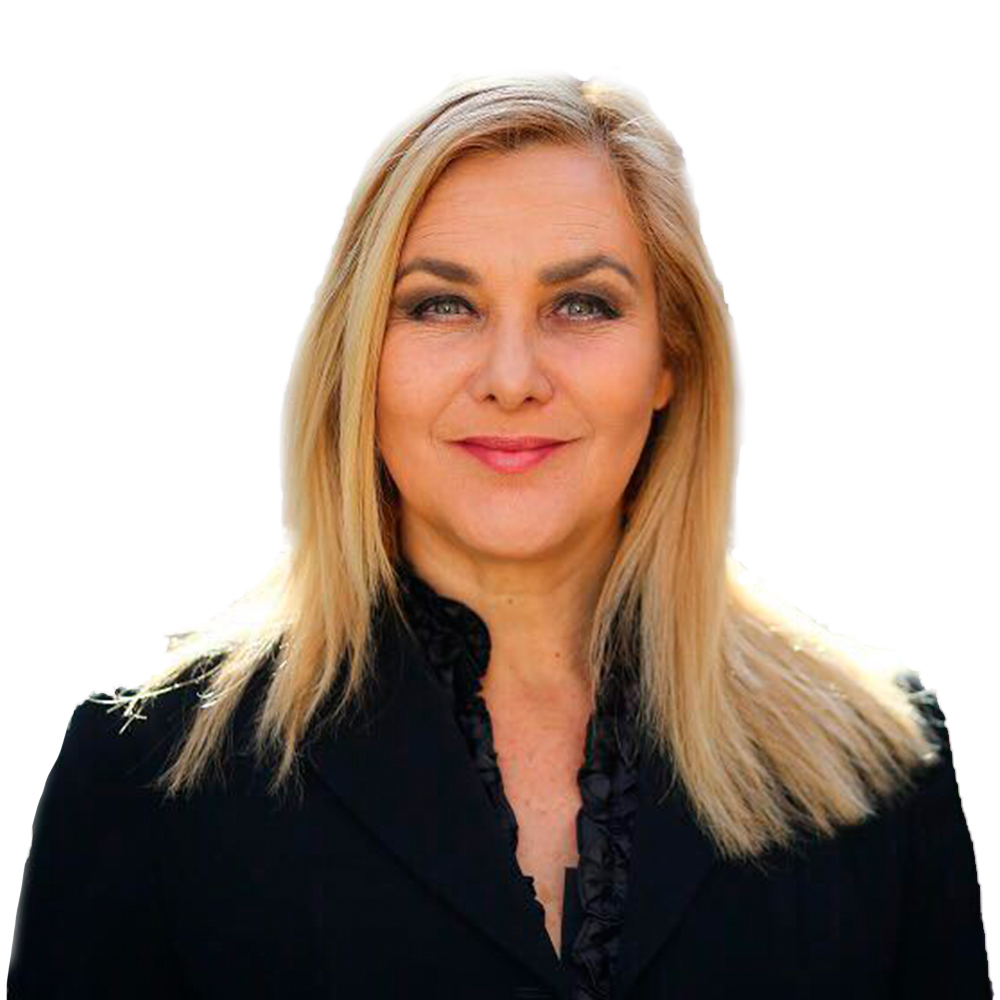 Pamela
Jiles
60, congresswoman
Humanist Party
"Showbiz has been a vehicle to talk to my people about politics."
HOW SHE GOT HERE
The granddaughter of a prominent suffragist, Jiles was a member of the Communist Party until 2006. During the Pinochet dictatorship, she was part of a left-wing guerrilla group. In 2015 she said on national television that she had been kidnapped and abused as a teenager for her stance against Pinochet. After a career in investigative journalism, Jiles moved to entertainment TV and gossip shows. She was elected to the lower house of Congress in 2017 and represents lower-income areas of Santiago.
WHY SHE MIGHT WIN
Although Jiles has not officially announced her candidacy, she has the third-highest name recognition and best approval ratings of the leading candidates, according to Criteria, a pollster. She has used social media to cultivate her popularity, especially during the social unrest of late 2019, when she lambasted the government and encouraged protesters (whom she calls her "grandchildren"). Jiles seized upon rising anti-establishment sentiment, becoming the face of a popular movement to allow early withdrawals from pension funds amidst the pandemic. She pushed through the initial 10% withdrawal in July 2020 and is seeking a third withdrawal.
WHY SHE MIGHT LOSE
Chile's left, while energized by the push to rewrite Chile's constitution, is less organized than the right and is divided internally. Jiles has a history of conflicts with her former leftist coalition, the Frente Amplio (Broad Front). Despite enjoying popular support, she has alienated many career politicians and has few allies in government. It's early in the race, and a less polarizing option could emerge on the left.
WHO SUPPORTS HER
Jiles' supporters mainly hail from the left, and tend to be anti-establishment and anti-elite.
WHAT SHE WOULD DO
Jiles is seen as unpredictable, and analysts are unsure what she would do if elected. She has critiqued capitalism and has embraced progressive causes, such as adoption by same-sex couples.
IDEOLOGY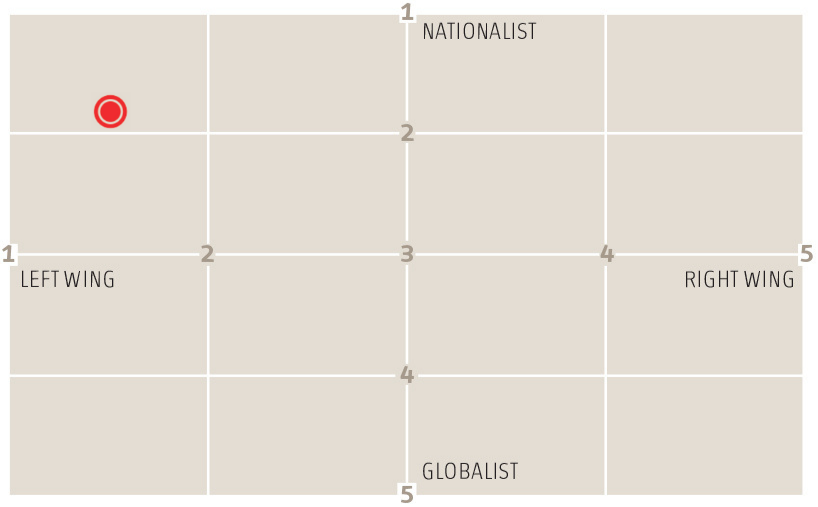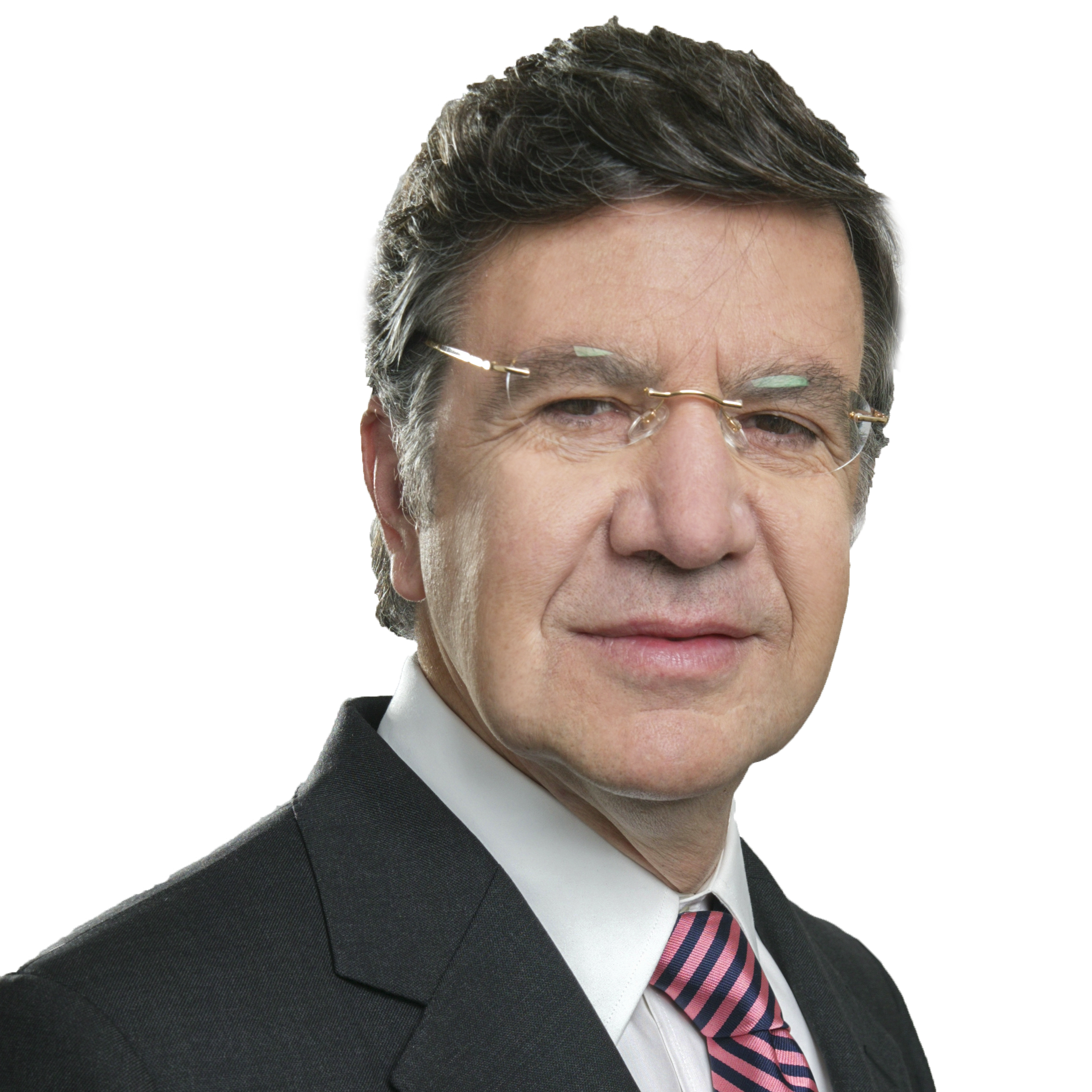 Joaquín
Lavín
67, mayor
Independent Democratic Union
"Chile needs a centrist government."
HOW HE GOT HERE
Lavín is running for president for the third time, after reaching the second round in the 1999 election. After working in the planning ministry under Pinochet, he was elected and served as the mayor of Las Condes, a wealthy neighborhood in Santiago, for two terms in the 1990s, and was later elected as mayor of a downtown Santiago district for one term. During Piñera's first administration, he served as education minister and as minister of social development. He returned as the mayor of Las Condes in 2016.
WHY HE MIGHT WIN
As mayor, Lavín has gained popularity with initiatives like setting up artificial beaches and skiing areas, and making frequent morning TV appearances. He has an ability to reinvent himself politically: Lavín in recent years has moved steadily toward the center, supporting the campaign to approve writing a new constitution and even declaring himself a "social democrat."
WHY HE MIGHT LOSE
He is a familiar face at a time when many Chileans are looking for new political leadership. In an era of polarized politics, Lavín has a reputation for moving with the tides, and has called for neither a right- nor left-wing government, but one of "national coexistence." Still, some voters won't be able to get past his ties to Pinochet.
WHO SUPPORTS HIM
Lavín stands to attract support from those on the center-right and center who see him as more aware of Chileans' needs than other right-wing politicians following the 2019 protests.
WHAT HE WOULD DO
Lavín may be shifting away from his full support of capitalism-as-usual: Although he worked with the Chicago Boys and wrote a book called The Silent Revolution in praise of Chile's economic model, he supported pension withdrawals last year. A social conservative and member of Opus Dei, Lavín has stated that he is against expanding access to abortion.
IDEOLOGY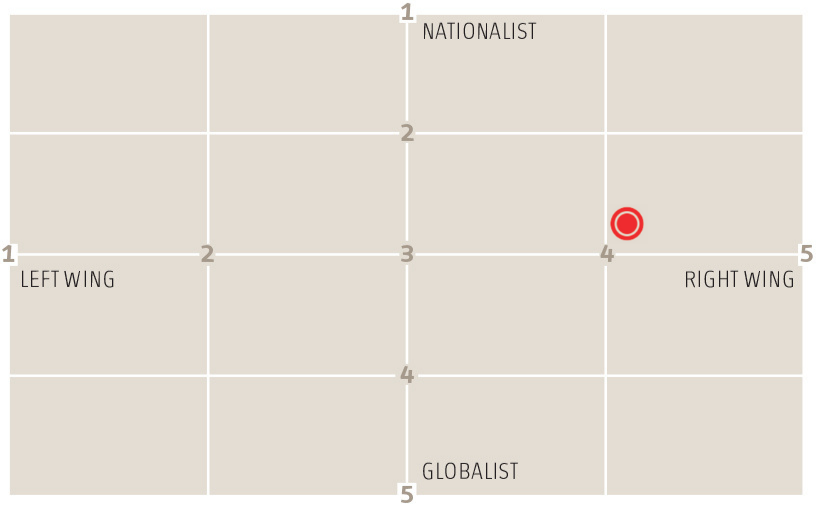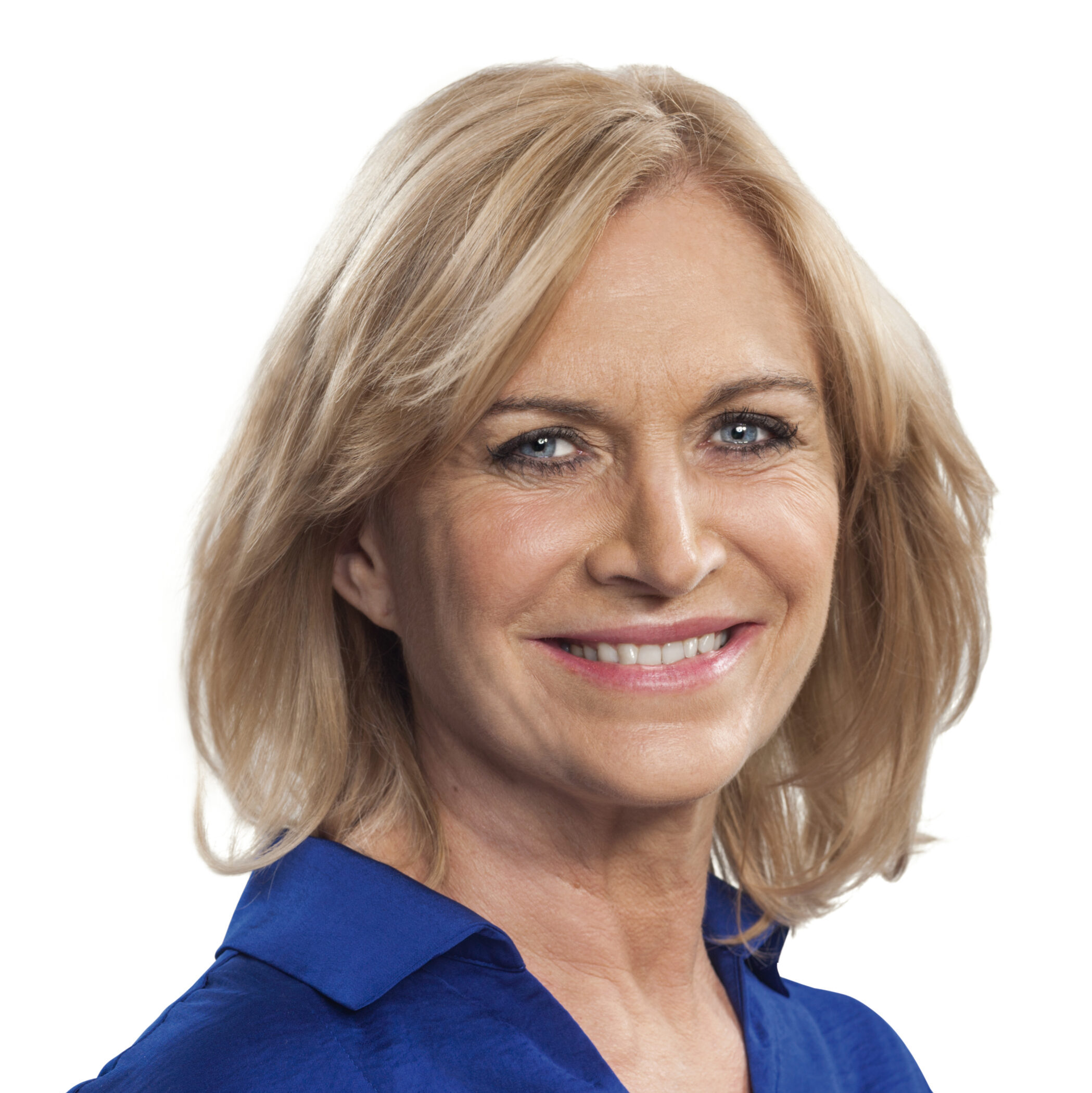 Evelyn
Matthei
67, mayor
Independent Democratic Union
"I have never been a typical right-wing person. I'm probably much more liberal than most people on the right."
HOW SHE GOT HERE
Matthei is running for president for the second time. She is the daughter of a member of the military junta, but has forged her own political path. A trained economist, she was elected to the lower house of Congress in 1989. She later served as a senator before joining Piñera's first administration as minister of labor. Matthei ran for president in 2013, making it to the second round against Michelle Bachelet. In 2016, she was elected mayor of Providencia, a middle- and upper-middle class municipality in Santiago.
WHY SHE MIGHT WIN
Matthei is respected among political elites and has a reputation for telling it like it is. She has prioritized security as mayor, enforcing fines for illegal street vending and promoting the use of drones to reduce crime. Matthei is the right's only female candidate and is more liberal when it comes to social issues than many on the right.
WHY SHE MIGHT LOSE
Many Chileans are fed up with the political class, and Matthei is an establishment figure. A January poll from the Universidad del Desarrollo showed that voters within the main right-wing coalition (Chile Vamos) slightly prefer Joaquín Lavín over her. Matthei will face Lavín in primaries either within their party or in Chile Vamos.
WHO SUPPORTS HER
Despite her more liberal social leanings, Matthei would attract traditional right-wing voters that are distrustful of Lavín. She also has a loyal support base of voters that admire her work as mayor.
WHAT SHE WOULD DO
Matthei is an advocate of the free market and has focused on security in recent years (she was offered the position of interior minister during the unrest of late 2019). She has spoken about the need to improve equality in healthcare and education, including increasing teachers' salaries.
IDEOLOGY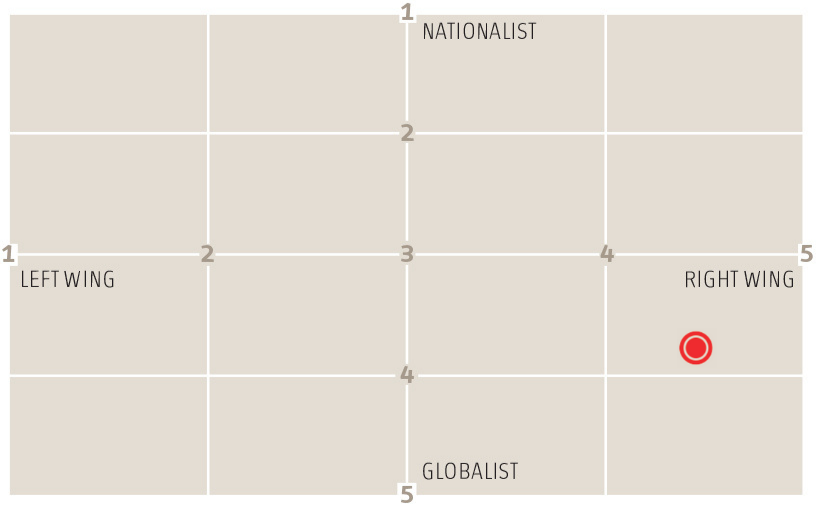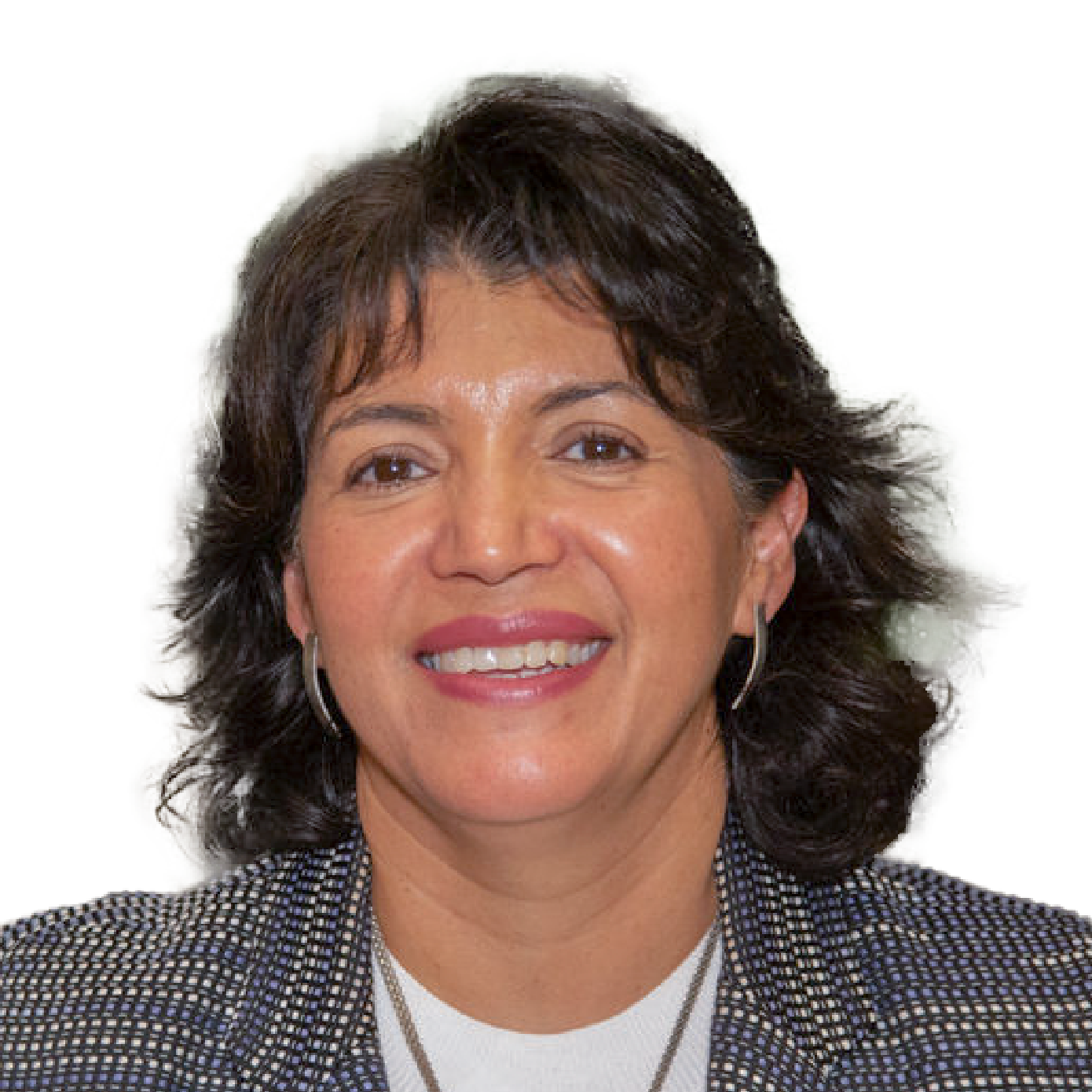 Yasna
Provoste
51, senator
Christian Democrat Party
"This government doesn't understand the country it has been charged with governing."
HOW SHE GOT HERE
Provoste got her political start in her home region of Atacama before becoming former President Ricardo Lagos' planning minister in 2004. She served as former President Michelle Bachelet's education minister but was removed from office in 2008 following allegations of financial irregularities in her ministry. Widely perceived as politically motivated, Provoste's impeachment barred her from public office for five years. In 2013, she won a seat in the lower house of Congress, and in 2017 she was elected to the Senate. Provoste was the president of the Senate from March to August 2021.
WHY SHE MIGHT WIN
Provoste saw her approval ratings increase while serving as Senate President. Many perceive her as a skillful negotiator and consensus-builder: While critical of the government, she successfully negotiated an economic aid package with President Sebastián Piñera's administration at a time when few opposition politicians were willing to sit down with the president. Her northern roots contrast with those of the Santiago elite, and she is also the only woman and only contender with an indigenous background among the leading candidates.
WHY SHE MIGHT LOSE
Provoste's party has lost much of the support it had in the years following the transition to democracy. Given her long career in politics, some may also perceive her as an establishment figure.
WHO SUPPORTS HER
Provoste would find support from centrists who favor reform, but not radical change. She is seen as part of the left wing of her party, which might win her the support of more leftist voters.
WHAT SHE WOULD DO
A devout Catholic, Provoste is nevertheless progressive on social issues. She is a proponent of a bigger state and this year supported a proposal to create a universal basic income. Provoste says she would reform Chile's "failed" private pension system.
IDEOLOGY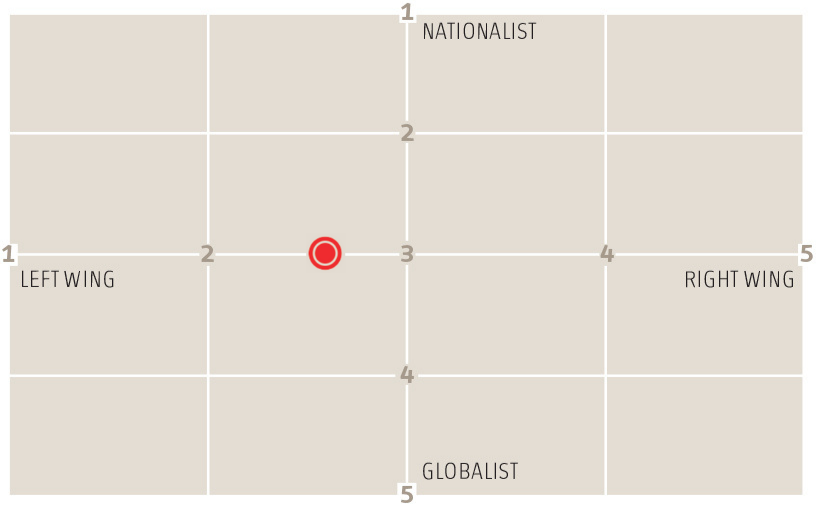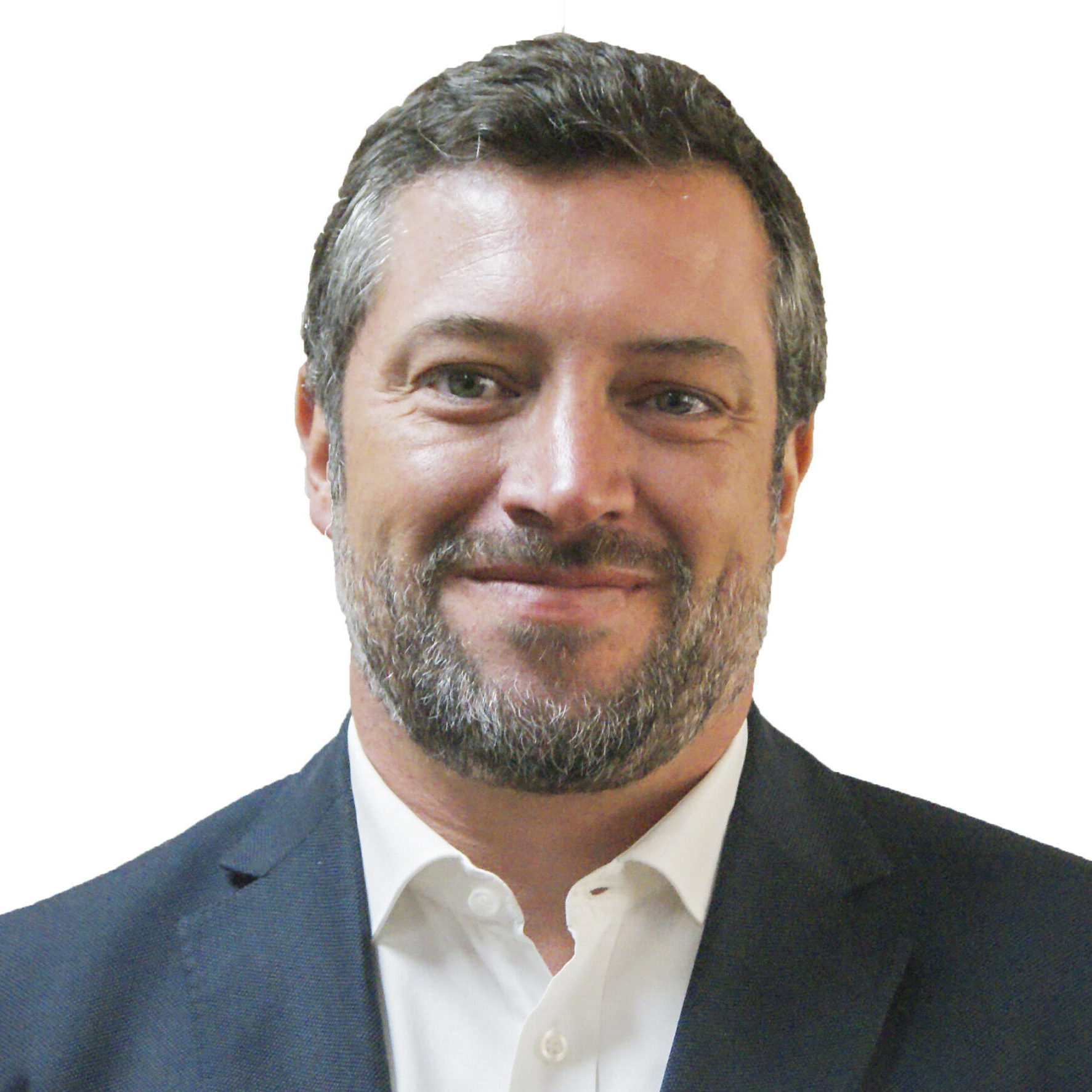 Sebastián
Sichel
44, former minister of social development
Independent
"We have an elite that is in charge but knows very little about what happens in Chile."
HOW HE GOT HERE
This is Sichel's third run for public office after two failed congressional campaigns. Sichel was a law professor and had a private practice before Piñera appointed him as vice president of the economic development agency Corfo in 2018. Piñera then named Sichel as his minister of social development in 2019, a post he left a year later to head Chile's state bank. Sichel resigned from that position in December 2020 to run for president.
WHY HE MIGHT WIN
Sichel is popular in the business community and has connections with political elites, although he has stressed his meritocratic roots. He became well-known to the public while serving as minister, when he frequented morning TV shows. His personal story – he grew up in a household with drug addiction and alcoholism only to win a scholarship to study at one of Chile's most prestigious law schools – could help him connect with voters on a human level.
WHY HE MIGHT LOSE
Voters may find it difficult to locate Sichel's place in politics. He has never held elected office before and is running as an independent. Critics point to Sichel's shifting political alliances: He started out as a member of the Christian Democrats before joining Andrés Velasco's liberal Citizens party and then working for a center-right government.
WHO SUPPORTS HIM
Sichel is likely to find support from wealthy, young professionals who identify as centrists.
WHAT HE WOULD DO
Sichel would pursue orthodox economic policies, and he has stated that he would create a more efficient state by reducing the number of ministries in Chile from 24 to 18. He is in favor of liberal social policies, including adoption by same-sex couples and gay marriage.
IDEOLOGY