Reading Time:
4
minutes
I never, ever expected the reaction it got.
When I sat down at my computer on the morning of Nov. 1, I wanted to write a short homage to Argentines' unique gift for lifelong group friendships. I had just seen a photo of 10 friends from Rosario, half of whom had been killed in a terrorist attack the day before here in New York. I lived in Buenos Aires for four years as a young reporter and I was – by some bizarre miracle – embraced by a similar "crew" of Argentine friends, whom I still see for asado, empanadas and Quilmes when I return. It could have been them, I thought. It could have been us.
So I poured out my heart. It took 45 minutes to write.
To my utter surprise, the article went viral – and messages started rolling in. "Thank you for a tribute to friendship in the face of such a horrific, evil tragedy," María Matheu wrote. "You made me cry." Literally dozens of total strangers invited me to asados on my next trip to Argentina. Others sent me photos of their groups of friends. "I'm so happy that in my country you perceived this thing that is normal for us," said one tweet. Another, referring to the fact that I had arrived in Buenos Aires aged just 22, with no job and few prospects, wrote: "I'm so happy Brian that, in your such precarious circumstances, we gave you the best of us."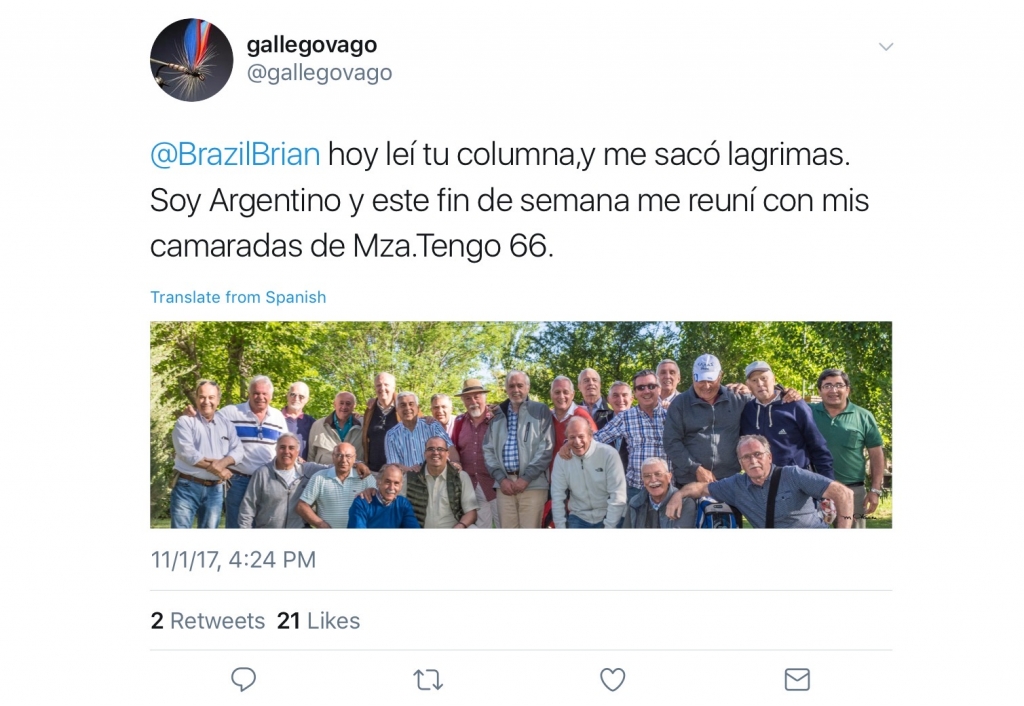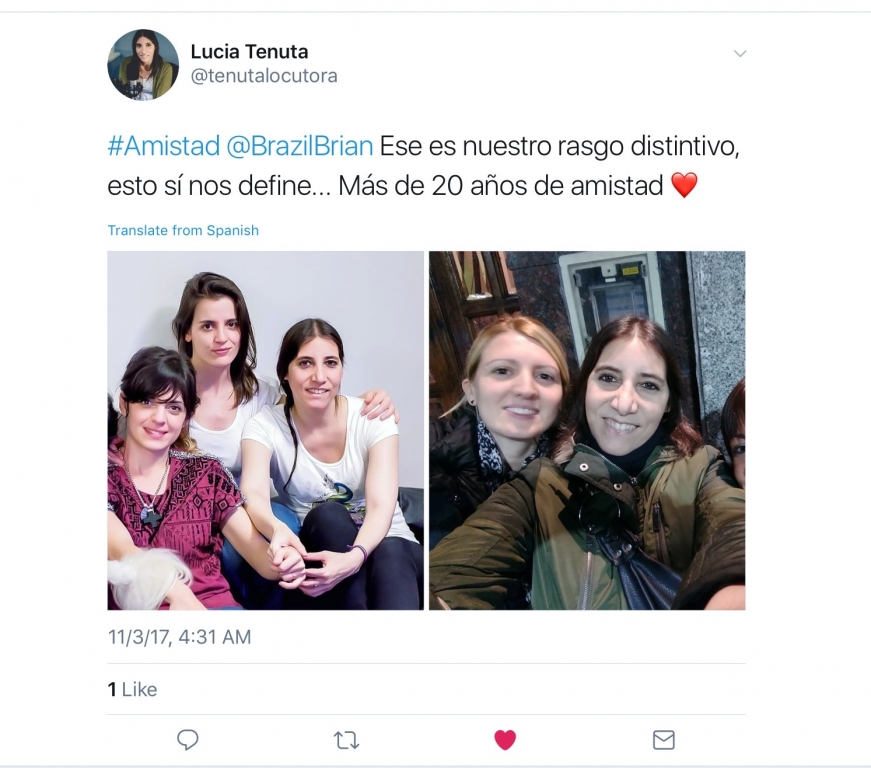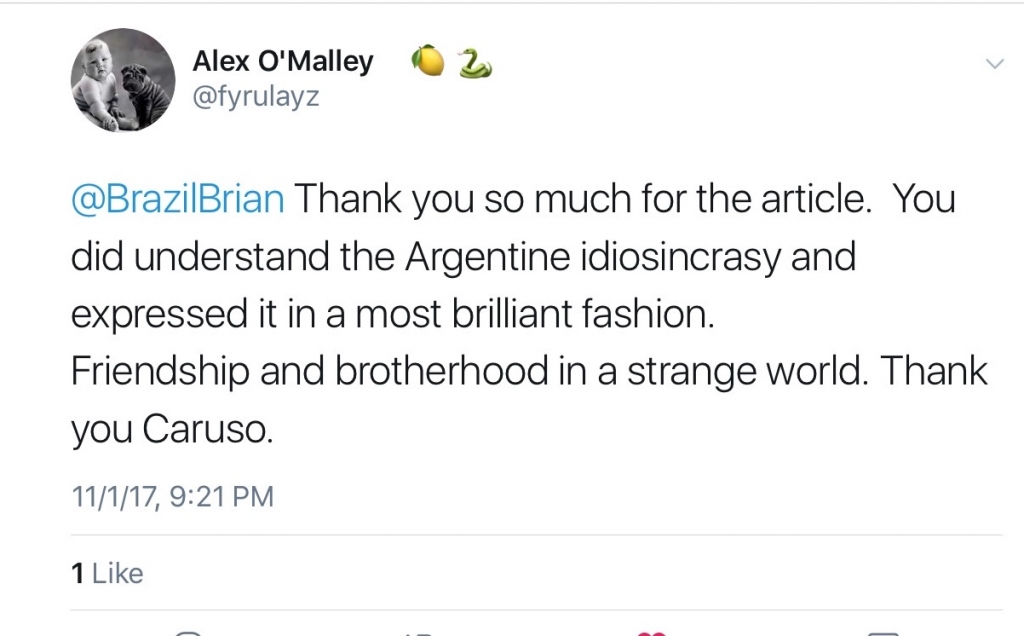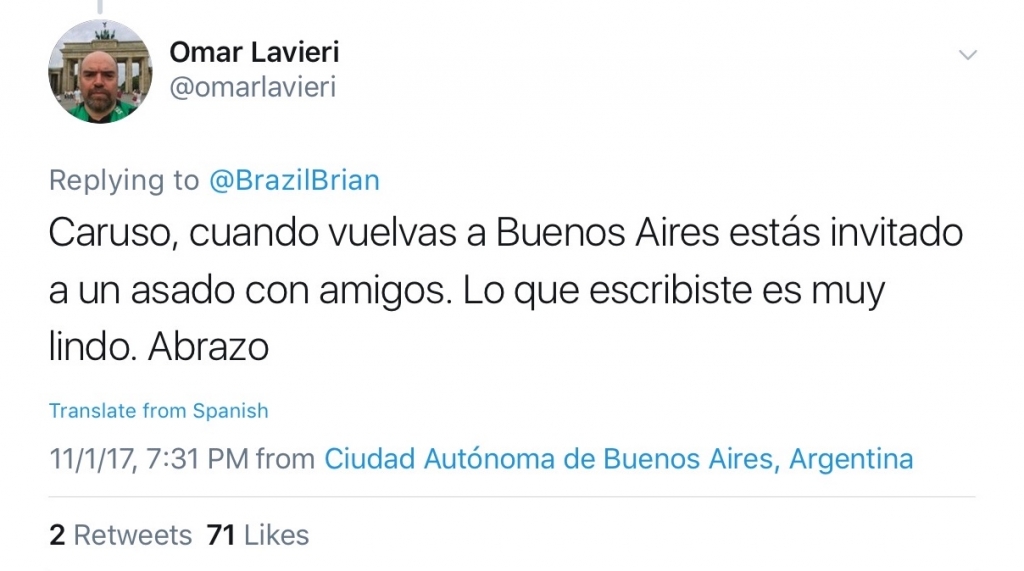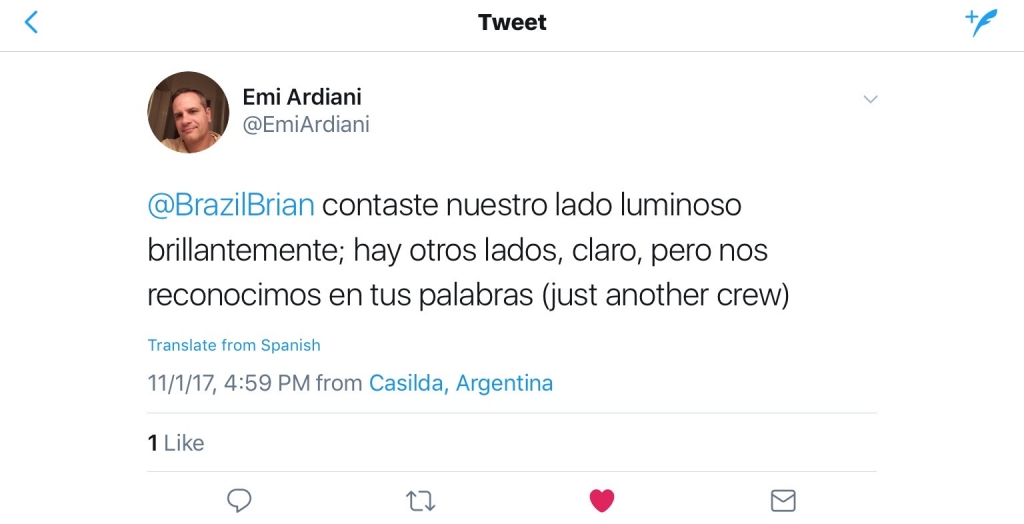 This was amazing: Twitter is usually a sewer. People insult you, or distort what you say. But over the next week, I would receive an astonishing 3,000 personal messages via social media and email. Every single one was positive and heartfelt. In fact, Argentines were in such a generous mood that no one even mentioned I have a photo with Pelé on top of my Facebook page – or that my Twitter handle is @brazilbrian.
Believe me, this was hard.
In ensuing days, thanks to the spread of the article, I had the greatest privilege of all: I became friends with the surviving "Boys from Rosario." I heard more about their extraordinary 30-year friendship, and how the families back in Rosario are getting along.
And that's the main reason I'm writing this new article.
On the evening of Jan. 31, the Americas Society – one of the organizations where I work – will host a benefit event here in New York with the support of the Argentine consulate. We're calling it a "Celebration of Argentine Friendship," an homage to the five men who lost their lives on Oct. 31. They were the primary breadwinners in their families, and they left behind 15 children. Proceeds from the event will go toward their education.
Speakers will include the consul of Argentina, Mateo Estrémé, one of the 10 "Boys from Rosario," Martín Marro, and yours truly. A marvelous Argentine mezzo soprano, Solange Merdinian, will give a short performance. And we'll have a silent auction of several items, including a jersey that Argentine soccer star Lionel Messi – who is from Rosario – signed especially for the occasion.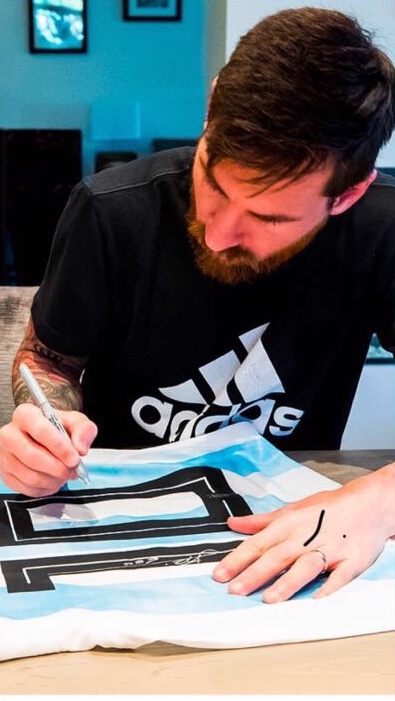 Lionel Messi signs a jersey for silent auction at our Jan. 31 event
If you're interested in joining us, please click here. If you can't come, but would like to make a donation anyway – however small – please click here.
For me, the biggest lesson of the last three months has been that, even in times of great darkness, the light always breaks through. The outpouring of support and love for Hernán Diego Mendoza, Diego Enrique Angelini, Alejandro Damián Pagnucco, Ariel Erlij and Hernán Ferruchi is a testimony to the enduring power of their friendship. Those guys really were the best of Argentina. They were the best of all of us.