Reading Time:
3
minutes
This article is adapted from AQ's print issue on piracy
Sometimes governments act to stop piracy. Sometimes they don't. Here are two stories that show very different outcomes.
The Tennis Shoe King
From selling knockoffs to buying judges
El Rey del Tenis, the Tennis Shoe King, is one of those nicknames that's guaranteed to get a reaction in any room in Guatemala. It belongs to Roberto López Villatoro, a lawyer and entrepreneur famous for having great political influence, especially in the justice system. However, he didn't get that nickname in a courtroom.
The Tennis Shoe King started his career in the early 1990s selling shoes out of the trunk of his car while he was in law school. López Villatoro told InsightCrime he didn't ask any questions from his supplier at the time, but soon he was importing knockoffs directly from China, through Panama, at $5 apiece. In interviews, he justified his business saying the shoes were "not falsified, (but) replicas."
By 1999 sales were up to 10 million pairs a year. López Villatoro registered the brand Payless Pague Menos, a U.S. retailer, as his own chain, and sold Nikes and $7 Gucci sandals. The real Payless registered its brand in the country in 2001 and sued him, as did sneaker brands Vans and Fila, but no criminal charges were filed.
Even the government was a customer. In the last decade, he has sold boots to the army, sports apparel to the Ministry of Education, and many other Chinese imports to several administrations.
His demise came not from his shoe business but from his growing influence in Guatemala's courts. López Villatoro became known as a kingmaker in the justice system and was arrested in February 2018 following an investigation by CICIG — a UN anti-corruption body — for giving an apartment as a gift to a judge and trying to influence the election of magistrates. As of press time López Villatoro, who denies any wrong-doing, was standing trial.
Too Good to Be True
Broadcast rights to sporting events are among the most sought-after, and expensive, entertainment deals. One guy thought they were free.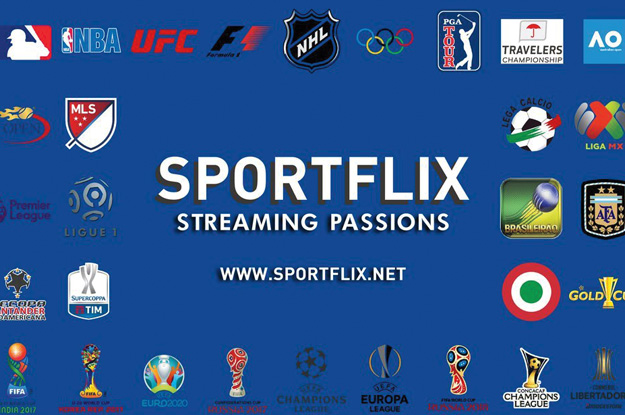 Imagine paying $19.99 a month to stream every major sports event in the world: UEFA Champions League games, Formula One races, tennis grand slams, golf masters, NBA, NFL, Copa Libertadores, the Olympics, and so on. This almost happened: It was called Sportflix, and was the Netflix of sports. The service offered users the ability to stream every single game from any corner of the globe for less than $20, or $29.99 if you wanted to access the service on several screens at once.
Sportflix was based in Mexico City and its founder, Argentine Matías Said, went on a media blitz, talking on sports shows across the region to hype it up. Newspapers covered the story. Users would never have to miss another Real Madrid vs. Barcelona clásico. More than 600,000 people signed up in just a few weeks. However, Said never explained — and few asked — whether his company had rights or any deals with the networks that own the broadcast rights to the games.
FoxSports Latin America was the first to raise a red flag, saying they didn't have any deal with Sportflix. Said never went into details about the business model, but in interviews said networks usually had rights to broadcast on television but didn't have digital rights. He was wrong.
Prior to Sportflix's launch day in August 2017, television industry companies had filed a lawsuit and convinced the Mexican government to shut the operation down before it could get off the ground. Mexican authorities were efficient in avoiding a multibillion-dollar piracy scheme, but the company kept the credit card data of the 600,000 people who had signed up.
—
Enríquez is a journalist based in Guatemala
Tags:
Guatemala
,
Mexico
,
Piracy
,
Technology