Reading Time:
< 1
minute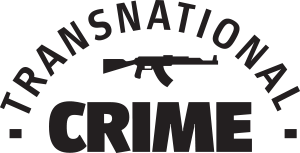 ELN
Ejército de Liberación Nacional / National Liberation Army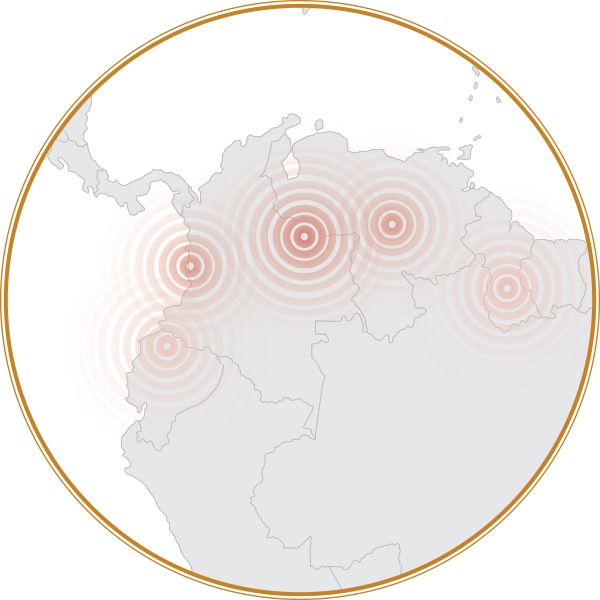 4,000–5,000 members
According to the Ideas for Peace Foundation
60% of its income is from illegal mining in Venezuela and Colombia
According to the International Crisis Group
Money Makers

Drug
Trafficking

Kidnapping

Extortion

Illegal
Mining

Human
Trafficking
Geography: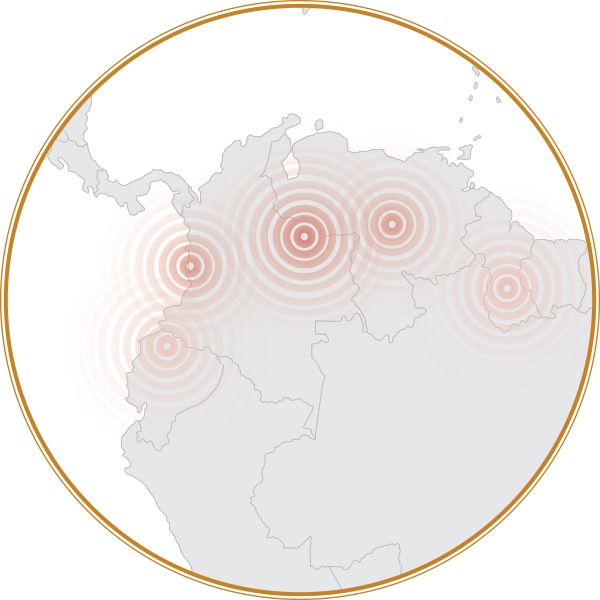 The ELN is present in at least half of Colombia's departments, along the Venezuelan border and Pacific Coast, and in major cities. The group has expanded significantly into Venezuela and operates in parts of Ecuador and Guyana.
Origins: The ELN began in the 1960s as a Marxist-Leninist movement formed by radical priests and students influenced by Catholic liberation theology and trained in post-revolution Cuba. The discovery of oil in Colombia in the 1980s created a new source to finance their revolutionary aims through extortion. The 1990s brought conflict with paramilitary groups, followed by failed negotiations with the government in 2002 and 2004.
Recent Changes: "More powerful today than ever before," according to InSight Crime, the ELN has grown its size and profits by filling vacuums left by the demobilized Revolutionary Armed Forces of Colombia (FARC). The ELN has also capitalized on Venezuela's collapse and an expanding illegal mining industry. In 2018, President Iván Duque froze peace negotiations begun under his predecessor. In 2019, the ELN bombed a police academy in Bogotá, killing 20 people, spurring Duque to formally end negotiations.
Structure: The ELN's federal structure is characterized by consensus-driven decision-making and leadership that operates on different fronts and without defined headquarters, making it harder to negotiate with the ELN than with the FARC, which had a vertical hierarchy, said Gwen Burnyeat, a political anthropologist at the University of Oxford. The ELN's "iceberg" structure, defined by a relatively small number of combatants in uniform but extensive clandestine networks, has made the group resilient to military pressure, said Dr. Román Ortiz, a professor at the National Defense University (NDU).
Culture: Marxism-Leninism is the guiding ideology for ELN members. Angelika Rettberg, a professor at Universidad de los Andes, points out that many members find inspiration in Camilo Torres Restrepo, a Jesuit priest and fighter killed in his first combat experience, becoming a martyr for ELN's cause from a Marxist-Christian point of view.
Competitors: The Gaitanist Self-Defense Forces of Colombia, also known as the Gulf Clan and a powerful drug-trafficking paramilitary group; the Popular Liberation Army; Los Pelusos, a drug trafficking guerrilla group; the declining Los Rastrojos cartel; dissident FARC militants, who are also sometime allies.
Political Ties: The ELN is at war with Colombia's national government, but relationships with local governments can look different. Agreements between candidates and the ELN are common in the department of Arauca and also exist in Cauca and Catatumbo, said Kyle Johnson, researcher and co-founder of the Conflict Responses Foundation. In Venezuela, the group "enjoys safe haven … with the complicity of the Maduro regime," a U.S. state department official told Reuters in 2019.
← Back