Reading Time:
< 1
minute
This article is adapted from AQ's special report on the battle over fake news. Click here to learn about other governments' relationships with China.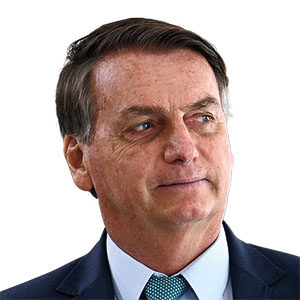 IN OFFICE SINCE 2019
Jair
Bolsonaro
"It's a new virus, nobody knows if it was born in a laboratory or born because a human ingested an unsuitable animal… Are we not facing a new war? Which country has grown its GDP the most? I'm not going to tell you."
—May 2021, echoing unproven theories about China and COVID-19
"Today we can say that a significant part of Brazil needs China, and China also needs Brazil."
—October 2019, on a state visit to China
Despite Bolsonaro's at times antagonistic rhetoric, Brazil has maintained strong ties with China. In 2020, China received over a third of Brazil's exports in a bilateral trade worth $100 billion. Brazil's agribusiness sector, which lobbies the government to maintain access to its largest customer, remains influential. Brazil joined the Asian Infrastructure Investment Bank in November 2020, a year after Bolsonaro's state visit to Beijing and the BRICS summit in Brasília. November 2019 also saw Brazil's largest-ever oil auction, in which two Chinese firms were the only foreign companies to bid. Recent Chinese investments have targeted cleaner energy production and infrastructure. While as recently as 2020 Bolsonaro was opposed to Huawei participating in Brazil's 5G network auction, he has since backed down. According to Brazil's communications minister, the auction could be held in coming months. The São Paulo state government partnered with Sinovac in June 2020 to produce vaccines at the state's Butantan Institute. Although Bolsonaro has mocked the company's CoronaVac vaccine as ineffective, the federal government relied on imports of vaccines from China, including the active ingredients to produce CoronaVac and the AstraZeneca vaccine.
"It's a new virus, nobody knows if it was born in a laboratory or born because a human ingested an unsuitable animal… Are we not facing a new war? Which country has grown its GDP the most? I'm not going to tell you."
—May 2021, echoing unproven theories about China and COVID-19
"Today we can say that a significant part of Brazil needs China, and China also needs Brazil."
—October 2019, on a state visit to China
Largest Trade Partner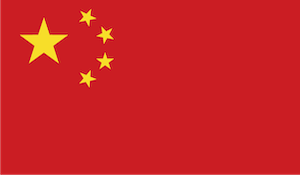 MAJOR CHINESE ECONOMIC ACTIVITY SINCE 2019
| | |
| --- | --- |
| $1.7 billion | China General Nuclear Power Group 2019 acquisitions of Atlantic Renewable Energies and Enel's Brazilian wind and solar assets |
| $1.3 billion | China Communications Construction Co. (CCCC) to build a 130-mile railway between Marabá and the port city of Barcarena in Pará state |
| $1.2 billion | Consortium of three Chinese firms signed a public-private partnership with Bahia state to build a 7.7-mile bridge connecting the capital city Salvador and Itaparica Island |
| $719 million | China's BYD company to construct SkyRail monorail system in the city of Salvador |
| $450 million | CCCC co-invested in a steel rolling mill in Pará state with Brazilian mining company Vale |
← BACK
Tags:
Brazil
,
China and Latin America
,
Jair Bolsonaro
,
The Battle Over Fake News