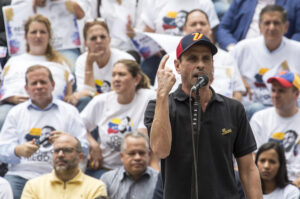 With Juan Guaidó under pressure, an opposition stalwart plays the long game.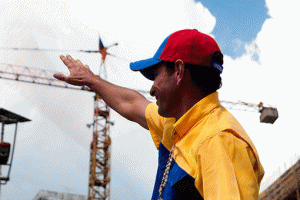 While President Hugo Chávez of Venezuela remains in Cuba recovering from his fourth cancer surgery on the island, millions of his supporters delivered a solid political victory for his party in the country's regional elections on December 16. Of the 23 governorships that exist in Venezuela, the Partido Socialista Unido de Venezuela (United Socialist Party—PSUV) … Read more Venezuela's Regional Elections and the Implications for the Opposition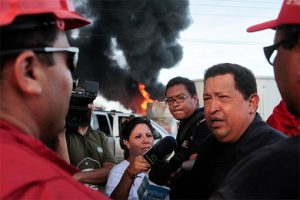 After Hugo Chávez convincingly won re-election on Sunday, the margin of victory—over 1.5 million votes, totaling over 10 percentage points—has stunned members of Venezuela's opposition, leaving them searching for answers. Some pointed to the Consejo Nacional Electoral (National Electoral Council—CNE), which is controlled by chavistas and turned a blind eye to government abuses. Others pointed … Read more The Challenges Ahead for Hugo Chávez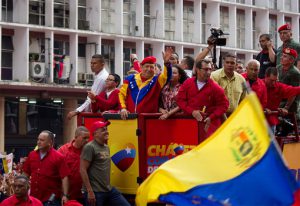 Late last week, Venezuelan presidential candidate Henrique Capriles Radonski released a video with his final appeal to voters. Looking straight at the camera, the former governor of Miranda state addressed the fears that prevent some Venezuelans from supporting him fully: being fired from government jobs; being passed over for a social program; or being banned … Read more Electoral Legitimacy and Security Ahead of Venezuela's Presidential Election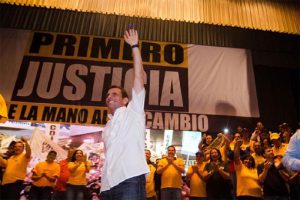 After years of being rudderless, Venezuela's opposition to Hugo Chávez finally has a leader. Miranda Governor Henrique Capriles Radonski soundly defeated four other candidates on February 12 to become the opposition's sole presidential candidate for October's presidential election. That he did so without providing details on his vision makes his victory all the more remarkable. … Read more Capriles Radonski and His Vision for Venezuela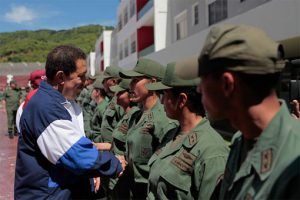 Election year in Venezuela kicks off on February 12 with the governor of the state of Miranda, Henrique Capriles Radonski, comfortably leading in the polls and projected to win the opposition primary. He will face the campaign machine of President Hugo Chávez or "El Comandante," which is marching ahead with the well-oiled efficiency of a … Read more Venezuela's Military: A Factor in the Upcoming Election?