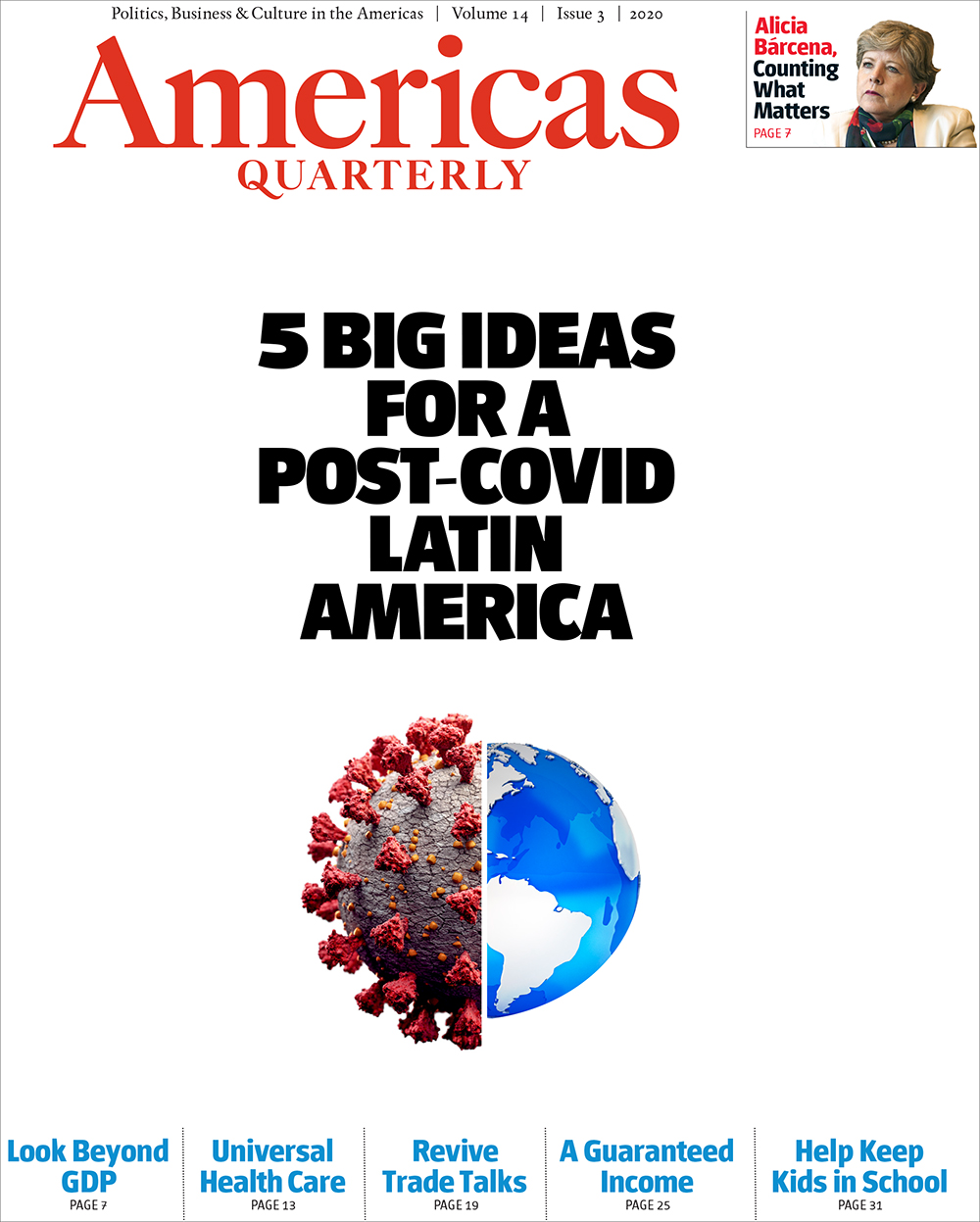 Special Report
From universal health care to a revival of hemispheric trade talks, it's time to be bold.
Well-being, inequality and sustainability should be measured just as carefully as the monetary value of a nation's products.
By MARCELA ESLAVA, ANDRÉS ZAMBRANO, and ANDRÉS ÁLVAREZ
It's a tough sell, but supporting Latin America's low earners and unemployed is worth the fight. Here's how to get it done.
By SERGIO FAJARDO, GONZALO HERNÁNDEZ, JOSÉ TORO, JAIME PARRA, FELIPE GIL and VÍCTOR SAAVEDRA
Investing in the most vulnerable students now can ensure their ability to rebuild the region's economies after the pandemic.
By ARMÍNIO FRAGA, MIGUEL LAGO and RUDI ROCHA
COVID-19 has been a disaster, but Brazil's public health care system on a large scale is possible – and effective.
The demands of rebuilding regional economies may leave little alternative to a hemispheric trade deal.