Reading Time:
3
minutes
This article was adapted from AQ's latest issue on the politics of water.
Water governance in Brazil is notably complex, as several ministries with competing interests influence national water policy. The federal regulator, the National Water Agency, was transferred from the Environment Ministry to the Ministry of Regional Development under President Jair Bolsonaro. The president has argued that conservation efforts hinder development and wants to expand economic activity in the Amazon. A bill in Congress aims to allow the privatization of sanitation services, currently managed by the states.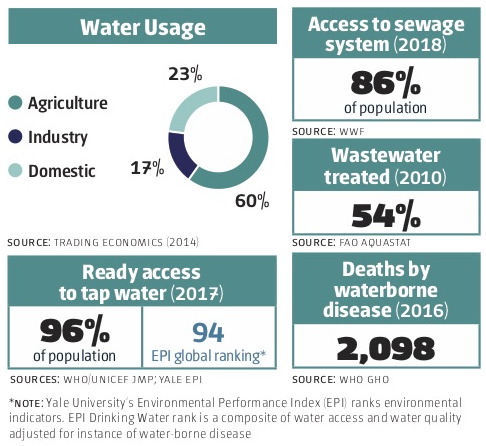 What Water Resources Look Like
The nation may hold the highest concentration of Earth's fresh water supply, but over 70% of it lies in the Amazon region where fewer than 7% of Brazilians live. In the center-west lies the world's largest tropical wetland, the Pantanal, another vital fresh water reservoir surrounded by cattle production. Meanwhile the arid northeast lost $26 billion to droughts between 2012 and 2017. Approximately 40% of Brazil's population lives in the southeast, where a 2014 drought depleted the São Paulo reservoir to 3% capacity. Brazil's record on wastewater treatment lags behind, with only a third of its 5,570 municipalities containing at least one sewage treatment plant.
Brazil's Water Hotspots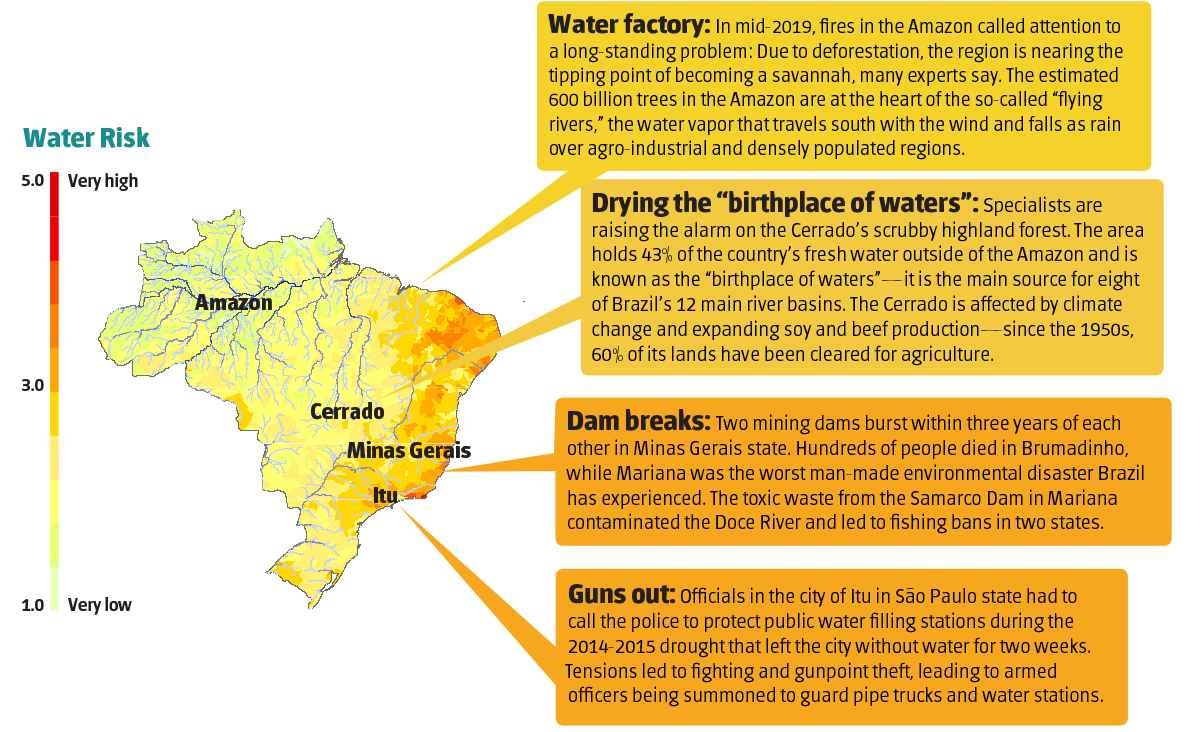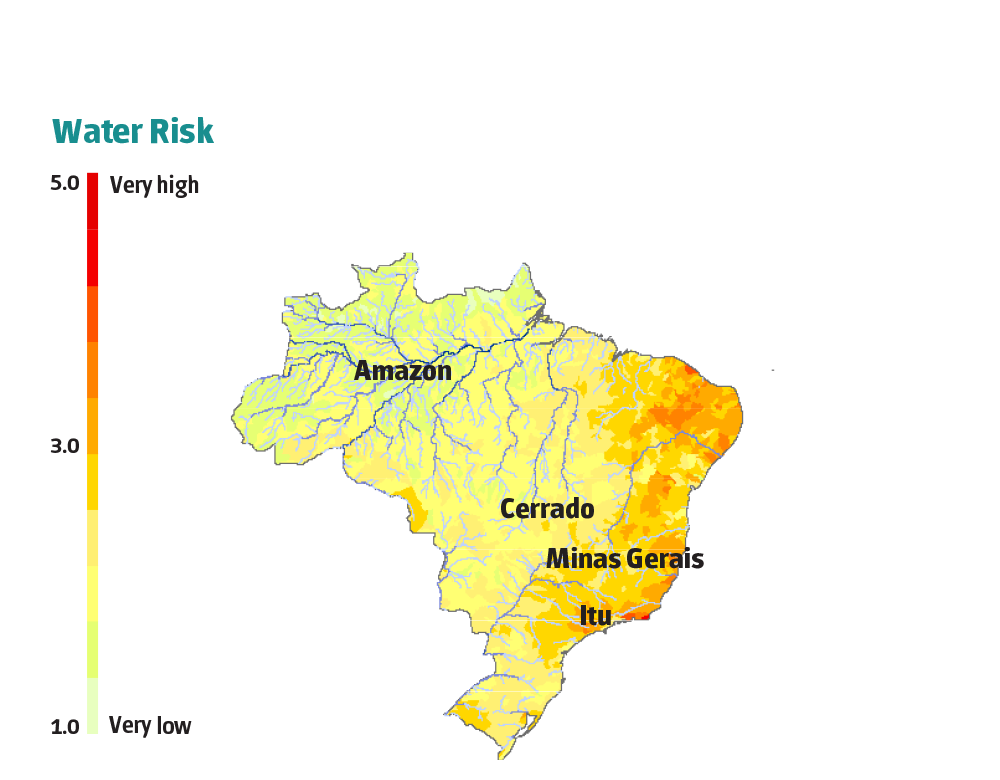 Water factory: In mid-2019, fires in the Amazon called attention to a long-standing problem : Due to deforestation, the region is nearing the tipping point of becoming a savannah, many experts say. The estimated 600 billion trees in the Amazon are at the heart of the so-called "flying rivers," the water vapor that travels south with the wind and falls as rain over agro-industrial and densely populated regions.
Drying the "birthplace of waters": Specialists are raising the alarm on the Cerrado's scrubby highland forest. The area holds 43% of the country's fresh water outside of the Amazon and is known as the "birthplace of waters" — it is the main source for eight of Brazil's 12 main river basins. The Cerrado is affected by climate change and expanding soy and beef production — since the 1950s, 60% of its lands have been cleared for agriculture.
Dam breaks: Two mining dams burst within three years of each other in Minas Gerais state. Hundreds of people died in Brumadinho, while Mariana was the worst man-made environmental disaster Brazil has experienced. The toxic waste from the Samarco Dam in Mariana contaminated the Doce River and led to fishing bans in two states.
Guns out: Officials in the city of Itu in São Paulo state had to call the police to protect public water filling stations during the 2014-2015 drought that left the city without water for two weeks. Tensions led to fighting and gunpoint theft, leading to armed officers being summoned to guard pipe trucks and water stations.
---
Jump to: Peru | Mexico | Guatemala | Colombia | Chile
Venezuela | Argentina | Brazil | Full List
Tags:
Drinking water
,
Water resources