Reading Time:
3
minutes
This article is adapted from AQ's special report on the education crisis
Brazilian composer and pianist André Mehmari is in high demand. Recent projects include music for film and television, the opening of the 2016 Rio Olympics, and for the OSESP , Brazil's leading orchestra. He has performed all over the world (including at the Americas Society in New York in 2013), and is also a prolific recording artist.
Mehmari's piano albums are often virtuosic, drawing equally from jazz, Brazilian styles, and classical music. His latest release, Notturno 20>21, veers towards reflexive serenity, but with smatterings of his characteristic fireworks. Alongside eight of Mehmari's original compositions and one by Brazilian icon Hermeto Pascoal, the album features eight classical pieces written from the 17th to the 19th centuries that the pianist uses as starting points for improvisation, in the way that a jazz musician approaches a "standard."
It's a new spin on a longstanding tradition: Musicians in Europe and the Americas have been improvising on previously composed pieces for centuries. Church authorities during the Baroque period, for example, complained repeatedly about singers' penchant for ornamenting their songs too much, rendering them unrecognizable.
In that sense, Mehmari's approach on this record resembles that of his predecessors. Tarquinio Merula's 1638 love song "Folle è ben che si crede" declares, "Only a fool can believe that vain flattery will turn me away from my true love." Mehmari's version keeps the original harmonies (with a few twists) and builds a delicate melodic filigree over the 17th-century original that manages to keep the song recognizable throughout. Notturno 20>21 was recorded during the pandemic in Mehmari's studio in the Serra da Cantareira, just north of São Paulo. According to the pianist, the album reflects his state of mind. "Music has the power to save us, it grounds us so that we can find our true bearings and forces us to reflect on our lives."
---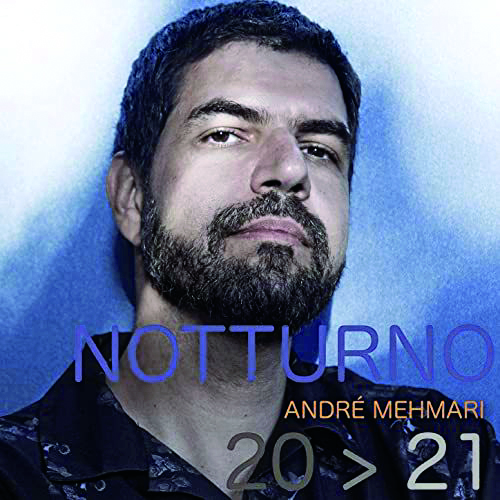 Notturno 20>21
André Mehmari
Estúdio Monteverdi
Brazil
---
Mexican artist la Bruja de Texcoco released her debut album in 2019 and a handful of singles since the beginning of the pandemic, including "Chéni" ("fear" in the indigenous Purépecha language) and a cover of Cornelio Reyna's mariachi classic "Carta invisible."
La Bruja de Texcoco also has a fascinating origin story, as she revealed in a profile published on the Bandcamp music site. Violinist Octavio Mendoza Anario was playing at a party when a woman fell ill. A healer in attendance urged her to help. Mendoza, replying that her only magic was music, performed the Catholic anthem "El Pescador"—and the woman recovered.
When the healer prodded her to identify herself to the devil she had just expelled, she declared, "I am the Witch of Texcoco!" Thus did Octavio become La Bruja de Texcoco. As colorful as this story is, her music, on the cutting edge of the son tradition, is even more remarkable. Her harp playing and expressive voice anchor her songs firmly in the son tradition, but the arrangements expand the music in unexpected and evocative directions. In just under four minutes, "Chéni" delivers a message of freedom and empowerment traveling from a seemingly standard son introduction of dreamy harp chords, through verses in a Pan-American dance beat reaching through to an extended instrumental section that sounds like a mariachi party, with violins, and trumpets, but also incorporating concheras (a traditional guitar built on armadillo shells not found frequently in mariachi bands)—all capped off by an ending that any party band could play.
---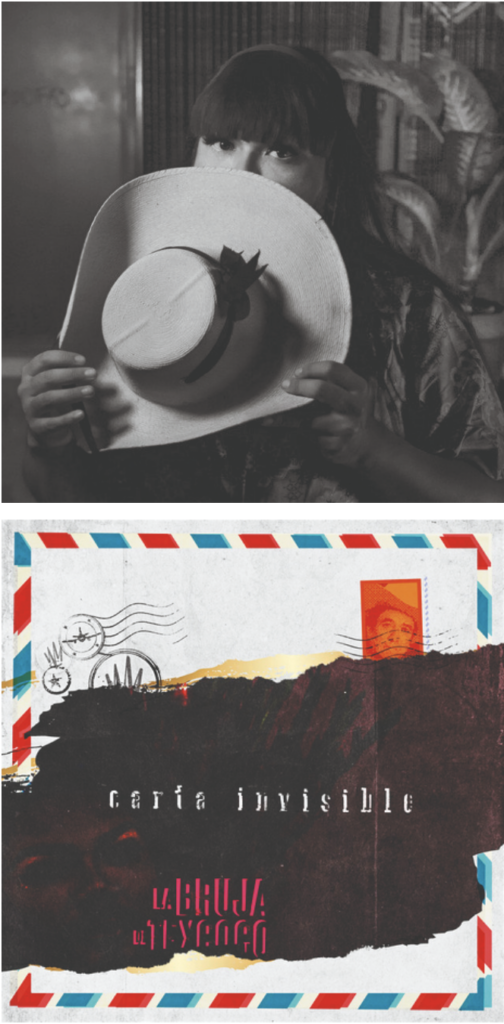 Chéni, Carta invisible
La Bruja de Texcoco
Self-released
Mexico
---
Her version of "Carta invisible," released in a compilation in honor of songwriter Reyna's 80th birthday, created in collaboration with Mexico City-based producer Demián Galvez, adds dance inflections to this classic road trip song, along with harp effects and an unsettling ostinato that resonates with the disconcerting message of the song: Why would anyone send a love letter written in invisible ink? La Bruja de Texcoco is a remarkable trans artist who has been fighting stereotypes in the world of traditional Mexican music for years.
—
Zubieta is director of the music program at Americas Society
Tags:
LGBT
,
Music
,
The COVID Generation