Reading Time:
< 1
minute
This piece was updated on December 20
Chile's 2021 election calendar was a busy one. The starting point was May 15-16 (postponed from April 10-11 due to COVID-19), when voters elected members of the constituent assembly that will draft a new constitution (which will have to be voted on in 2022). Chileans also voted for mayors, city councilors, and governors in May, with gubernatorial runoff elections the following month. In the first round of the presidential election on November 21, José Antonio Kast received 27.91% and Gabriel Boric received 25.83% of the votes. Boric won the December 19 runoff with 55.87% of the votes. Below, AQ profiles the two candidates as part of our ongoing coverage of Latin America's presidential elections.
AQ also asked a dozen nonpartisan experts on Chile to help us identify where each candidate stands on two spectrums: left wing versus right wing, and nationalist versus globalist. The results are mapped on the charts below. We've published the average response, with a caveat: Platforms evolve, and so do candidates. Click here to learn about the former candidates in the race. 
Gabriel Boric | José Antonio Kast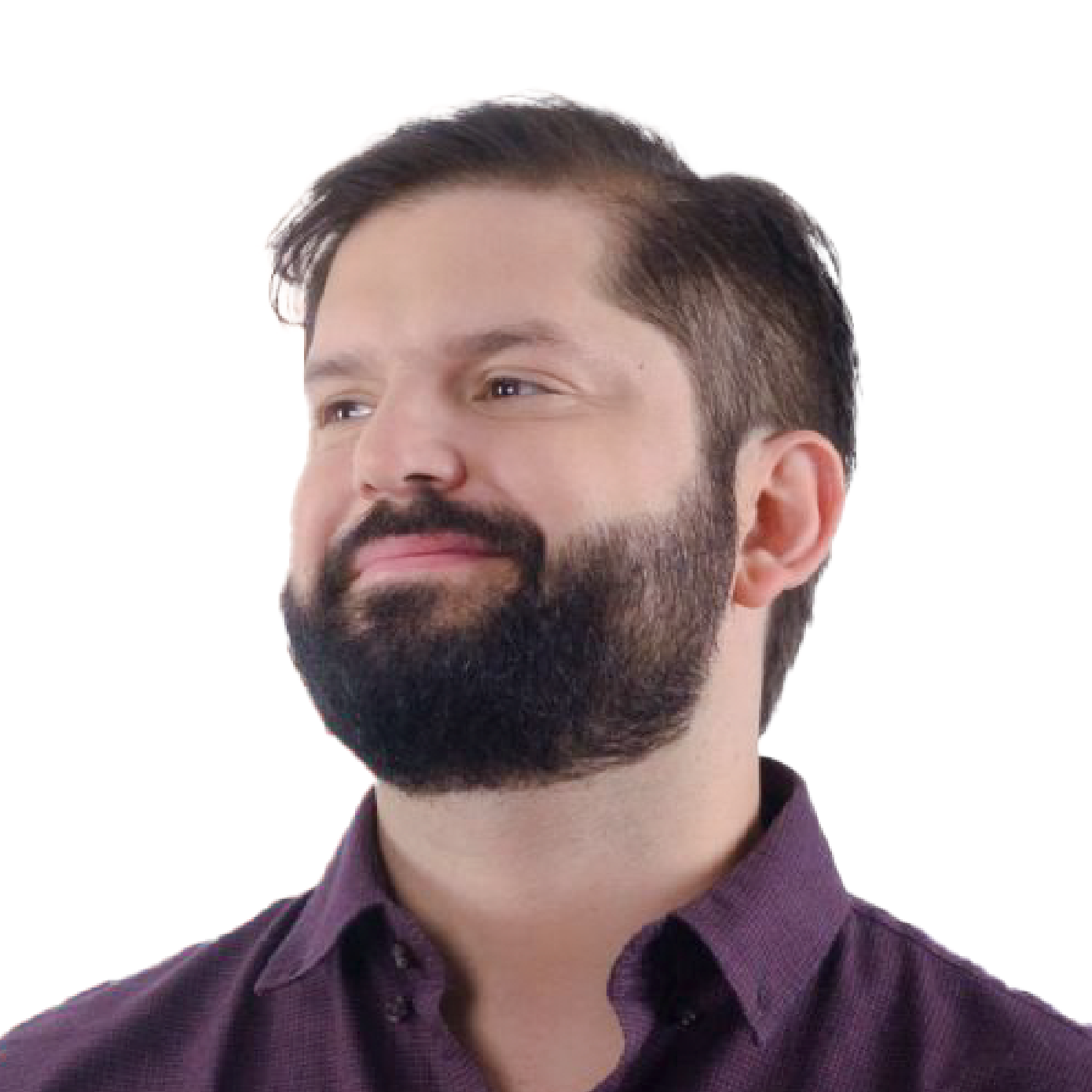 Gabriel
Boric
35, congressman
Social Convergence
"I believe we need a left that is broad, that brings people together, a left that listens and can also be self-critical."
HOW HE GOT HERE
A comparatively moderate voice within Chile's anti-establishment left, Boric studied law at the public University of Chile and came to national prominence as a leader in the 2011 student protests, demanding free university education for all and the end of for-profit higher education. He won a seat in Chile's lower house of Congress in 2013 – he caused an uproar on his first day by showing up without a tie – and was reelected in 2017. Boric is running for president after meeting the minimum age requirement earlier this year.
WHY HE MIGHT WIN
For some voters, Boric's youth is an advantage: To them, he represents a renewal within Chilean politics that resonates with the current anti-establishment moment. Boric has a history of negotiating with politicians from across the aisle. He went against his party to join more conservative politicians in signing the November 2019 national agreement to begin the process of rewriting the constitution. Boric, who has criticized autocrats like Daniel Ortega and Nicolás Maduro, is seen as less extreme than others on the left.
WHY HE MIGHT LOSE
Those on the far left may resent Boric's participation in the constitutional process. He is also among the more moderate members of his leftist Broad Front coalition. In a general election, his coalition's lack of experience governing could concern potential supporters.
WHO SUPPORTS HIM
Boric's base skews younger and more educated. He could attract support from voters who are concerned about climate change and those who seek change within the political system. On Dec. 14, he received a key endorsement from the center left, former Chilean President Michelle Bachelet.
WHAT HE WOULD DO
A critic of Chile's economic model, Boric wants to replace the private pension system with a public alternative and would introduce progressive taxes on corporations and wealthy individuals. His platform includes expanded state spending on social services, such as universal health insurance and a national mental health plan, as well as reforms to the police force, whose conduct has come under increased scrutiny in recent years. Boric also has plans for an economic recovery driven by green investments.
IDEOLOGY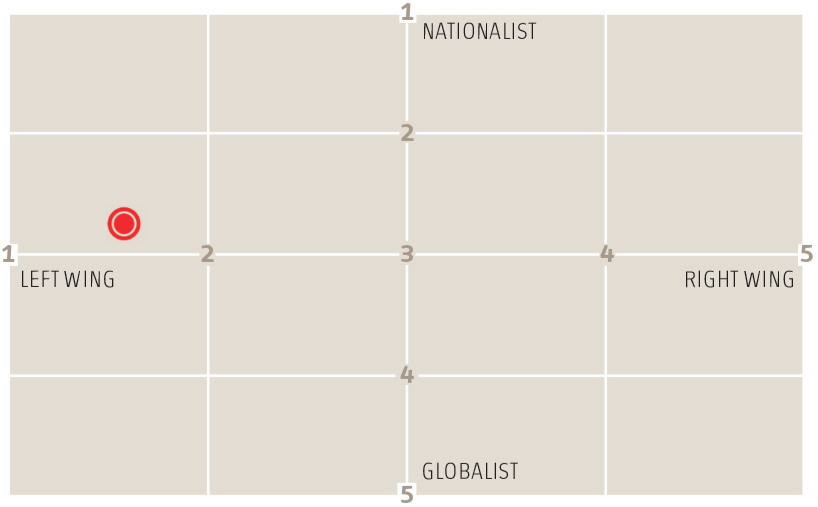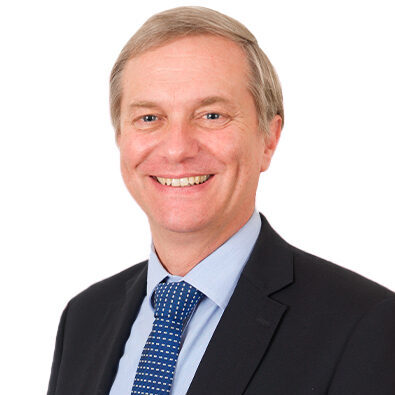 José Antonio
Kast
55, former congressman
Republican Party
"On December 19, we will choose between freedom and communism."
HOW HE GOT HERE
In his first run at the presidency in 2017, Kast finished fourth with almost 8% of the votes. He later became a prominent voice in the campaign against writing a new constitution. Kast's rhetoric on immigration and law and order have drawn comparisons to Brazil's Jair Bolsonaro, whom Kast has met and defended publicly. A lawyer by training, Kast was a councilor in Buin, a city in the greater Santiago area, and served in the lower house of Congress from 2002 to 2018. He left the right-wing Independent Democratic Union party in 2016 and founded the Republican Party in January 2020.
WHY HE MIGHT WIN
Kast's showing in the 2017 election, and his long career in Congress, have made him a well-known political figure. His message of law and order gained traction after the protests in 2019, which he criticized as "four weeks of extreme violence".
WHY HE MIGHT LOSE
Kast's chances may depend on attracting supporters of anti-establishment candidate Franco Parisi, who placed third with 12.8% of the votes in the first round. If Parisi's supporters do not show up at the polls and vote for Kast, he could miss a crucial source of support. Kast was vocal in his opposition to writing a new constitution, which was approved by 78% of voters in the October 2020 referendum – though some contend that his position could now become an asset given criticism leveled at the assembly in some sectors.
WHO SUPPORTS HIM
Kast's supporters tend to be older, conservative right-wing voters who are concerned about security and illegal immigration.
WHAT HE WOULD DO
Kast's party has proposed 10 steps to confront what it calls Chile's "illegal migrant invasion", including the creation of a police force modeled on the U.S. Immigration and Customs Enforcement. He has stated that he plans to dig a ditch along Chile's northern border to prevent migrants from entering the country. Meanwhile, Kast has said that at least 10 government ministries should be eliminated to reduce the size of the state, and he has stated that he would try to reverse a 2017 law that allows abortion in three specific instances. He favors deploying the military in the Araucanía, a region in southern Chile where the indigenous Mapuche community, private landowners and law enforcement are often in conflict.
IDEOLOGY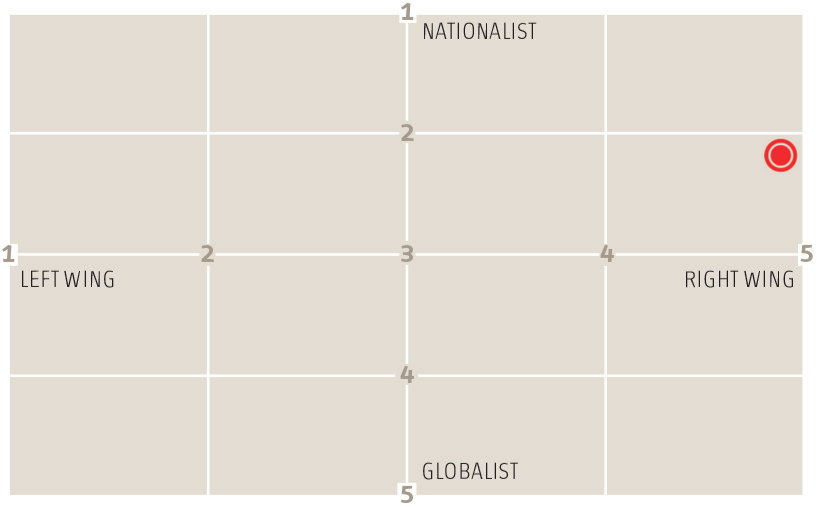 Tags:
Chile
,
Chile Presidential Elections
,
Elections 2021