Nicaragua | Honduras | Full List
This piece was updated on October 7
Chile's 2021 election calendar is a busy one. The starting point was May 15-16 (postponed from April 10-11 due to COVID-19), when voters elected members of the constituent assembly that will draft a new constitution (which will have to be voted on in 2022). Chileans also voted for mayors, city councilors, and governors in May, with gubernatorial runoff elections the following month. In November, Chileans will be asked to choose again – this time their representatives in Congress and a new president. If no candidate receives a majority of the votes in the first round of voting on November 21, the two leading candidates will compete in a runoff on December 19.
The candidates below were polling above 5% as of September, according to polling firm Criteria. Click here to learn about the former candidates in the race. AQ also asked a dozen nonpartisan experts on Chile to help us identify where each candidate stands on two spectrums: left wing versus right wing, and nationalist versus globalist. The results are mapped on the charts below. We've published the average response, with a caveat: Platforms evolve, and so do candidates. We will occasionally update this page to reflect developments in the campaigns. The candidates are listed in alphabetical order by last name below.
Gabriel Boric | José Antonio Kast | Yasna Provoste | Sebastián Sichel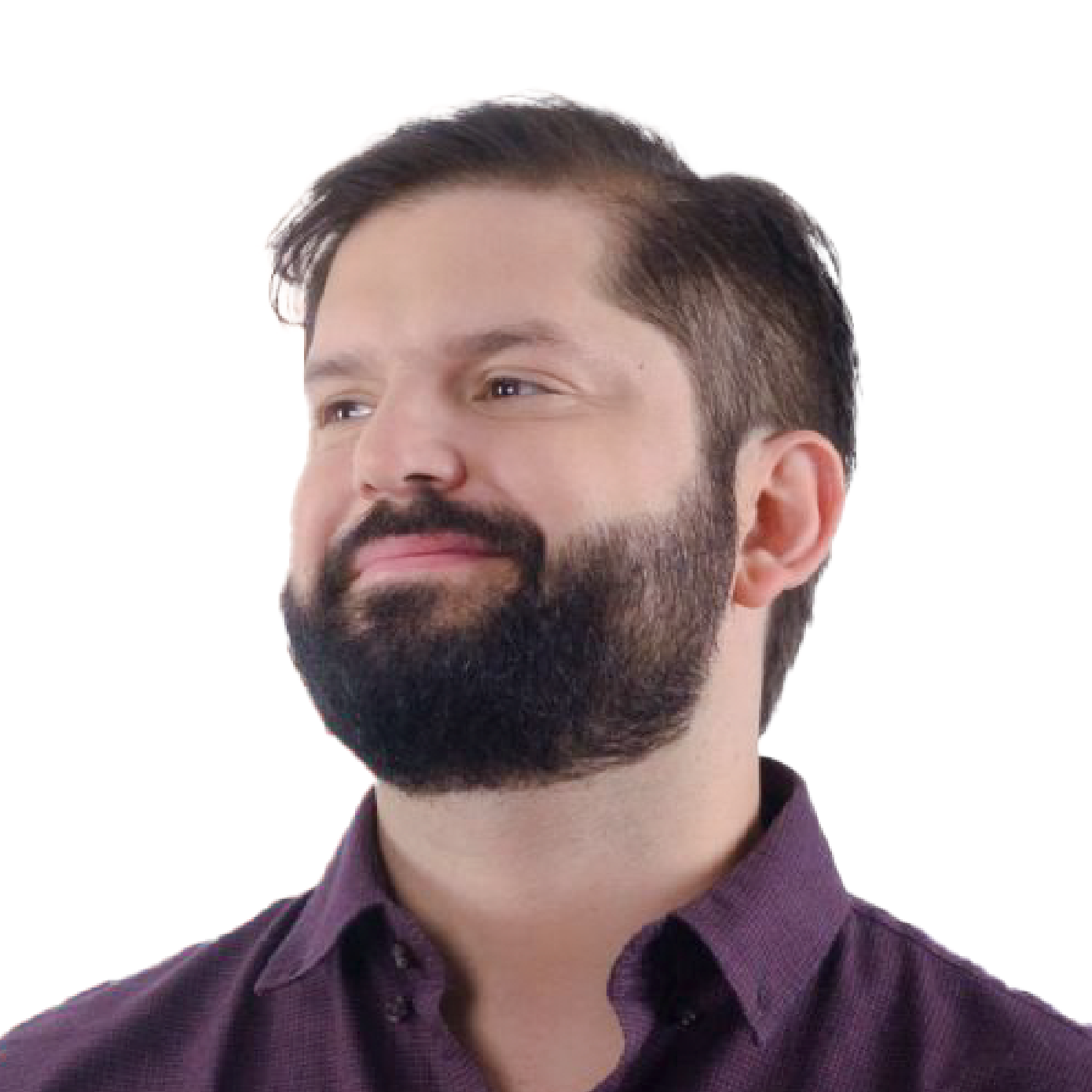 Gabriel
Boric
35, congressman
Social Convergence
"I believe we need a left that is broad, that brings people together, a left that listens and can also be self-critical."
HOW HE GOT HERE
A comparatively moderate voice within Chile's anti-establishment left, Boric studied law at the public University of Chile and came to national prominence as a leader in the 2011 student protests, demanding free university education for all and the end of for-profit higher education. He won a seat in Chile's lower house of Congress in 2013 – he caused an uproar on his first day by showing up without a tie – and was reelected in 2017. Boric is running for president after meeting the minimum age requirement earlier this year.
WHY HE MIGHT WIN
For some voters, Boric's youth is an advantage: To them, he represents a renewal within Chilean politics that resonates with the current anti-establishment moment. Boric has a history of negotiating with politicians from across the aisle. He went against his party to join more conservative politicians in signing the November 2019 national agreement to begin the process of rewriting the constitution. Boric, who has criticized autocrats like Daniel Ortega and Nicolás Maduro, is seen as less extreme than others on the left.
WHY HE MIGHT LOSE
Those on the far left may resent Boric's participation in the constitutional process. He is also among the more moderate members of his leftist Broad Front coalition. In a general election, his coalition's lack of experience governing could concern potential supporters.
WHO SUPPORTS HIM
Boric's base skews younger and more educated. He could attract support from voters who are concerned about climate change and those who seek change within the political system.
WHAT HE WOULD DO
A critic of Chile's economic model, Boric wants to replace the private pension system with a public alternative and would introduce progressive taxes on corporations and wealthy individuals. His platform includes expanded state spending on social services, such as universal health insurance and a national mental health plan, as well as reforms to the police force, whose conduct has come under increased scrutiny in recent years. Boric also has plans for an economic recovery driven by green investments.
IDEOLOGY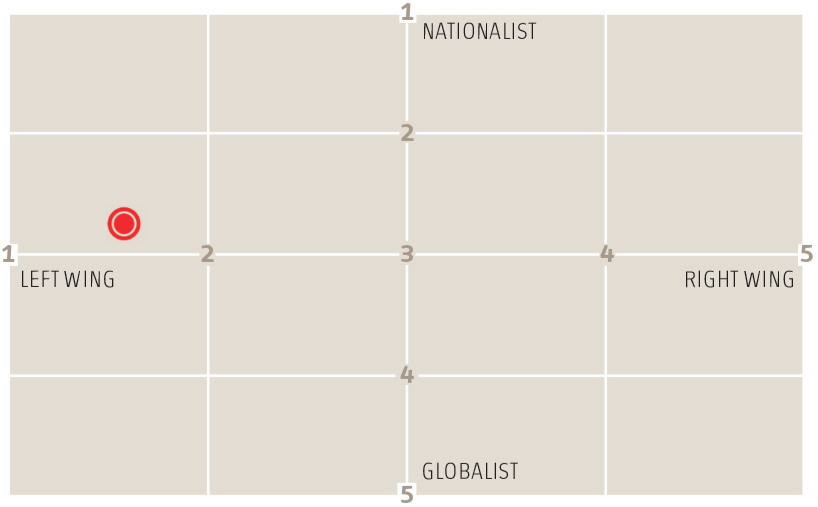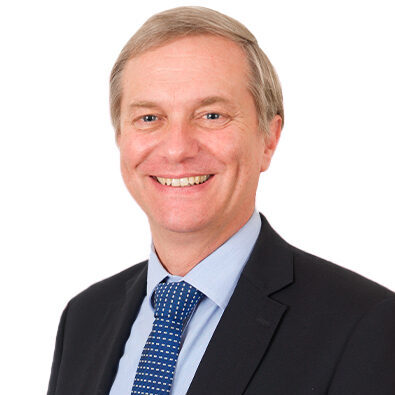 José Antonio
Kast
55, former congressman
Republican Party
"We lost [the constitutional referendum] because of cowardly right-wing politicians who were not ready to defend their ideas and handed everything over to the left and to terrorists."
HOW HE GOT HERE
In his first run at the presidency in 2017, Kast finished fourth with almost 8% of the votes. He later became a prominent voice in the campaign against writing a new constitution. Kast's rhetoric on immigration and law and order have drawn comparisons to Brazil's Jair Bolsonaro, whom Kast has met and defended publicly. A lawyer by training, Kast was a councilor in Buin, a city in the greater Santiago area, and served in the lower house of Congress from 2002 to 2018. He left the right-wing Independent Democratic Union party in 2016 and founded the Republican Party in January 2020.
WHY HE MIGHT WIN
Kast's showing in the 2017 election, and his long career in Congress, have made him a well-known political figure. His message of law and order gained traction after the protests in 2019, which he criticized as "four weeks of extreme violence".
WHY HE MIGHT LOSE
Some analysts consider Kast too far to the right to be competitive. He was vocal in his opposition to writing a new constitution, stating on social media, "We will defeat those who want to destroy Chile". 78% of voters approved rewriting the constitution in the October 2020 referendum.
WHO SUPPORTS HIM
Kast's supporters tend to be older, conservative right-wing voters who are concerned about security and illegal immigration.
WHAT HE WOULD DO
Kast's party has proposed 10 steps to confront what it calls Chile's "illegal migrant invasion", including the creation of a police force modeled on the U.S. Immigration and Customs Enforcement. Meanwhile, Kast has said that at least 10 government ministries should be eliminated to reduce the size of the state, and he has stated that he would try to reverse a 2017 law that allows abortion in three specific instances. He favors deploying the military in the Araucanía, a region in southern Chile where the indigenous Mapuche community, private landowners and law enforcement are often in conflict.
IDEOLOGY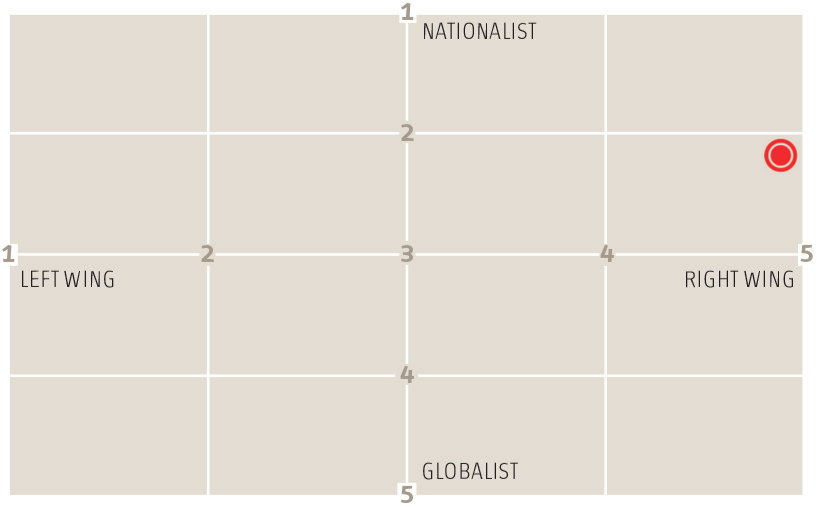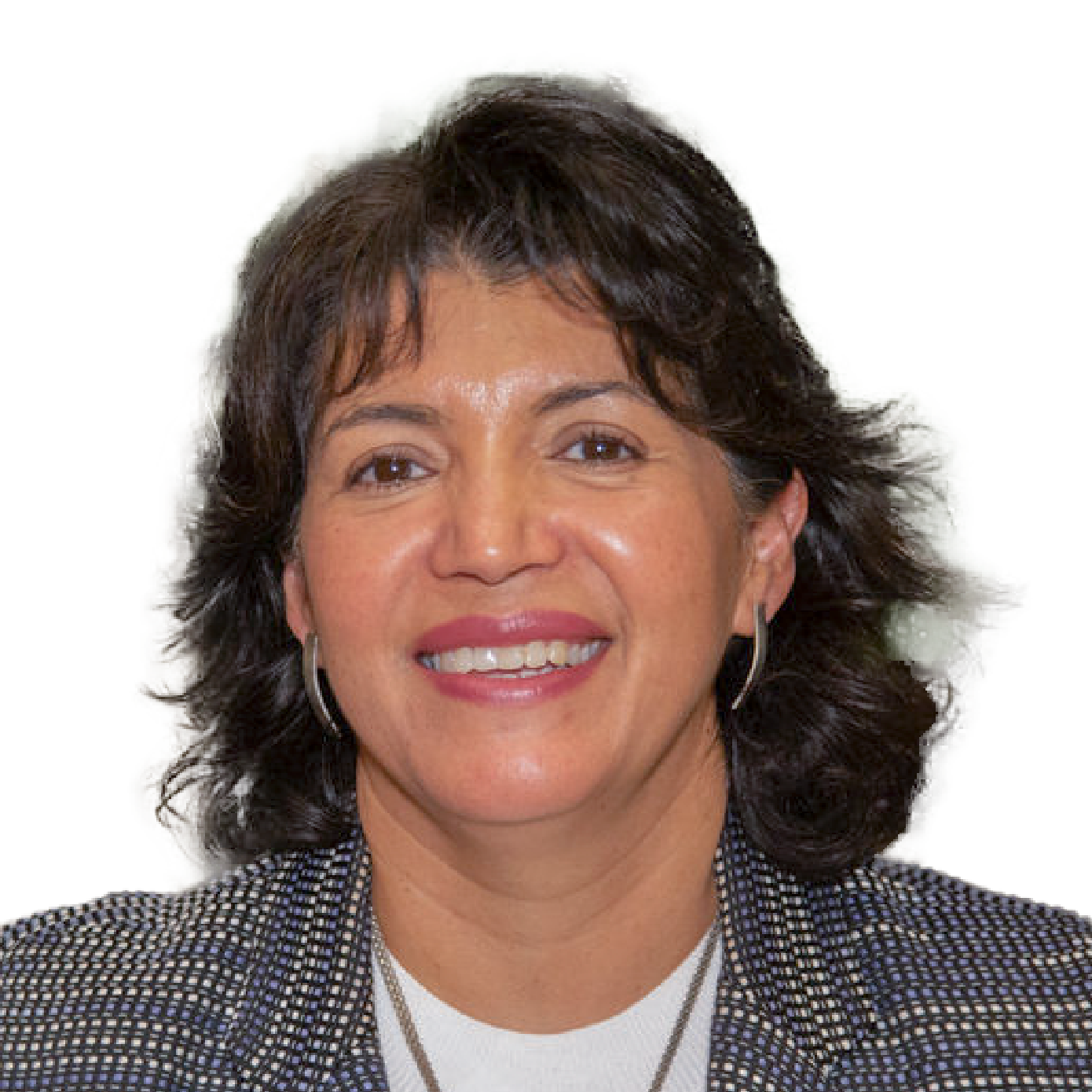 Yasna
Provoste
51, senator
Christian Democrat Party
"This government doesn't understand the country it has been charged with governing."
HOW SHE GOT HERE
Provoste got her political start in her home region of Atacama before becoming former President Ricardo Lagos' planning minister in 2004. She served as former President Michelle Bachelet's education minister but was removed from office in 2008 following allegations of financial irregularities in her ministry. Widely perceived as politically motivated, Provoste's impeachment barred her from public office for five years. In 2013, she won a seat in the lower house of Congress, and in 2017 she was elected to the Senate. Provoste was the president of the Senate from March to August 2021.
WHY SHE MIGHT WIN
Provoste saw her approval ratings increase while serving as Senate President. Many perceive her as a skillful negotiator and consensus-builder: While critical of the government, she successfully negotiated an economic aid package with President Sebastián Piñera's administration at a time when few opposition politicians were willing to sit down with the president. Her northern roots contrast with those of the Santiago elite, and she is also the only woman and only contender with an indigenous background among the leading candidates.
WHY SHE MIGHT LOSE
Provoste's party has lost much of the support it had in the years following the transition to democracy. Given her long career in politics, some may also perceive her as an establishment figure.
WHO SUPPORTS HER
Provoste would find support from centrists who favor reform, but not radical change. She is seen as part of the left wing of her party, which might win her the support of more leftist voters.
WHAT SHE WOULD DO
A devout Catholic, Provoste is nevertheless progressive on social issues. She is a proponent of a bigger state and this year supported a proposal to create a universal basic income. Provoste says she would reform Chile's "failed" private pension system.
IDEOLOGY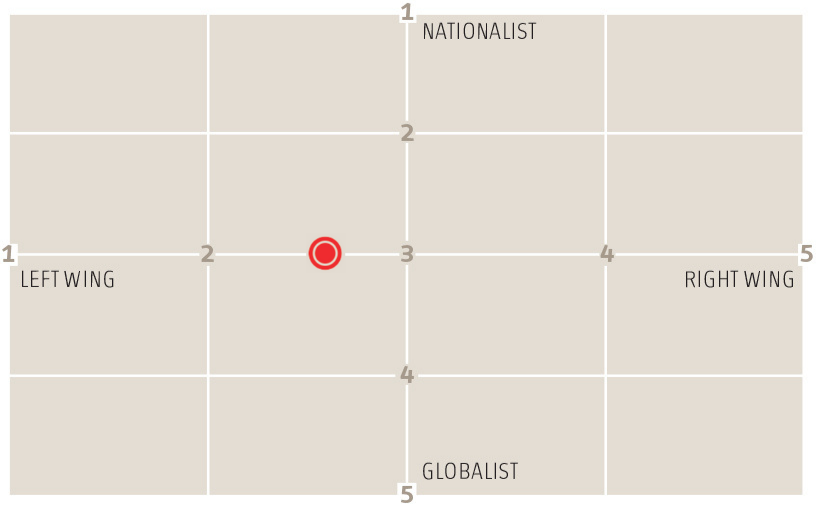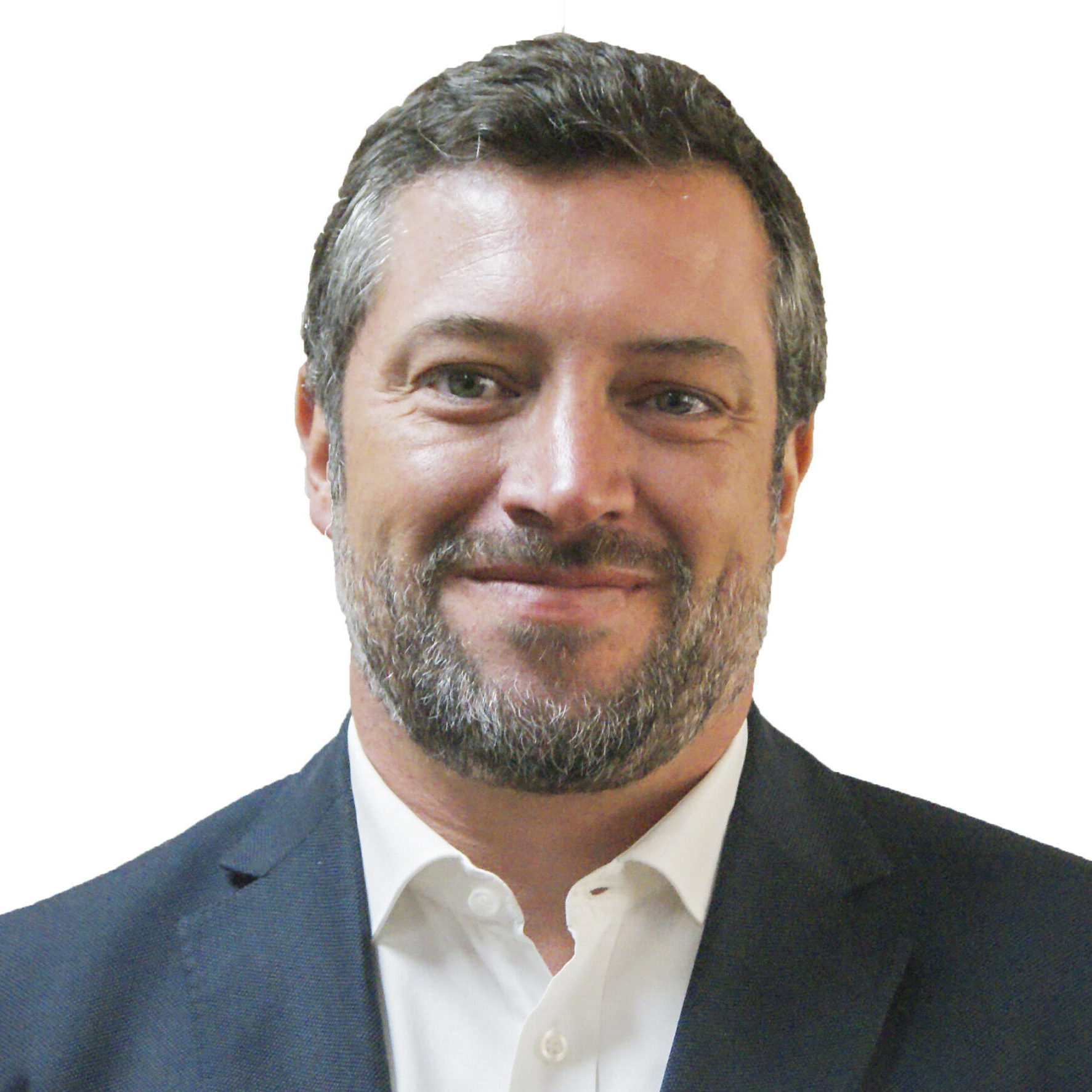 Sebastián
Sichel
44, former minister of social development
Independent
"We have an elite that is in charge but knows very little about what happens in Chile."
HOW HE GOT HERE
This is Sichel's third run for public office after two failed congressional campaigns. Sichel was a law professor and had a private practice before Piñera appointed him as vice president of the economic development agency Corfo in 2018. Piñera then named Sichel as his minister of social development in 2019, a post he left a year later to head Chile's state bank. Sichel resigned from that position in December 2020 to run for president.
WHY HE MIGHT WIN
Sichel is popular in the business community and has connections with political elites, although he has stressed his meritocratic roots. He became well-known to the public while serving as minister, when he frequented morning TV shows. His personal story – he grew up in a household with drug addiction and alcoholism only to win a scholarship to study at one of Chile's most prestigious law schools – could help him connect with voters on a human level.
WHY HE MIGHT LOSE
Voters may find it difficult to locate Sichel's place in politics. He has never held elected office before and is running as an independent. Critics point to Sichel's shifting political alliances: He started out as a member of the Christian Democrats before joining Andrés Velasco's liberal Citizens party and then working for a center-right government.
WHO SUPPORTS HIM
Sichel is likely to find support from wealthy, young professionals who identify as centrists.
WHAT HE WOULD DO
Sichel would pursue orthodox economic policies, and he has stated that he would create a more efficient state by reducing the number of ministries in Chile from 24 to 18. He is in favor of liberal social policies, including adoption by same-sex couples and gay marriage.
IDEOLOGY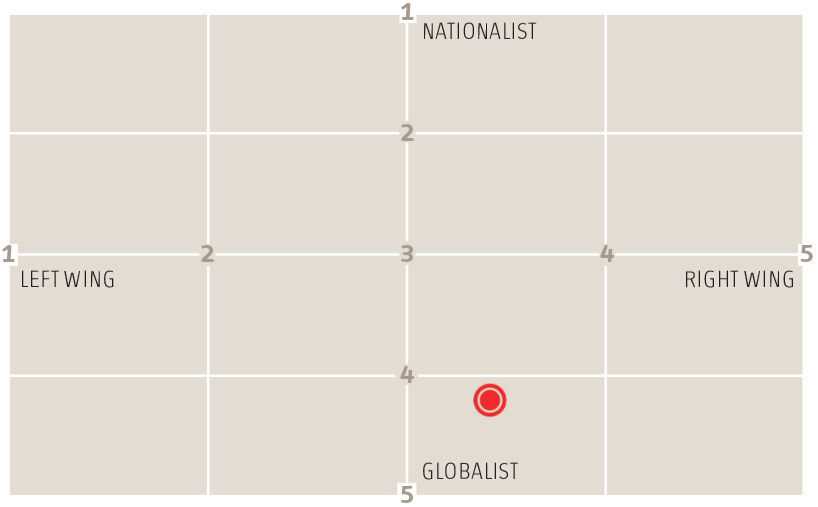 Tags:
Chile
,
Chile Presidential Elections
,
Elections 2021