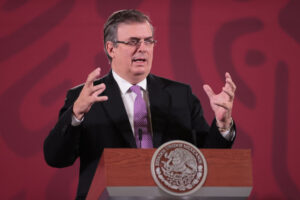 As political tides turn in Latin America, AMLO is vying to position the country as a regional leader.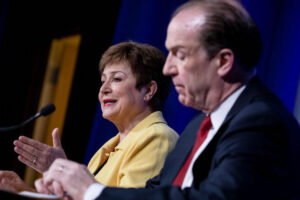 A renaissance in regional cooperation will have to start small – and skirt polarization.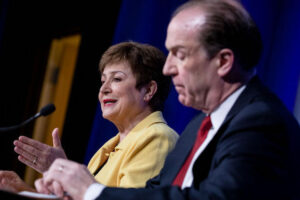 O renascimento da cooperação regional requer passos lentos — e distância da polarização.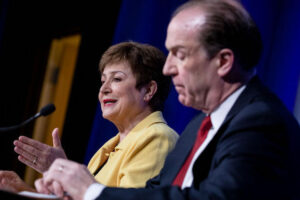 El renacimiento de la cooperación regional tendrá que ser paulatina —y evitar la polarización.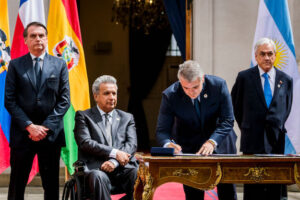 Riven by ideological difference and lacking regional leadership, Latin America faces a slow post-COVID recovery.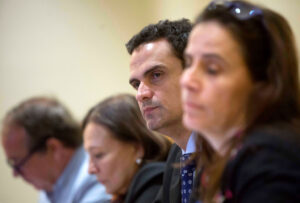 This is not the time to weaken the IACHR.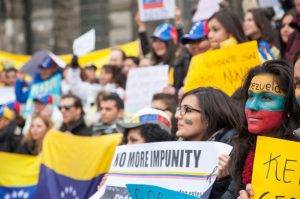 Latin America should face an inconvenient truth – it has no workable strategy to confront the Venezuelan crisis. When the region's foreign ministers meet at the Organization of American States (OAS) in Washington on May 31, they will have an opportunity to develop such a joint approach. They should do so. The clock is ticking … Read more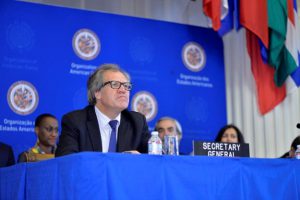 This morning's call from the chief of the Organization of American States (OAS) for an emergency meeting to discuss the erosion of democracy in Venezuela signals that regional leaders are taking a tougher stance with the Caracas government. But to go beyond mere rhetoric, Brazil and Argentina must also step up. Susana Malcorra and José … Read more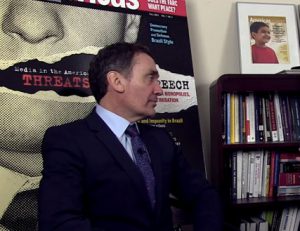 Under attack from the Ecuadorian government—among others—and facing the delicate challenge of balancing private-sector media pluralism with avoiding state intervention, the Inter-American Commission on Human Rights' (IACHR) Special Rapporteur for Freedom of Expression faces a crucial moment in its short existence. Created in 1998, the IACHR's Special Rapporteur has written the hemispheric Principles of Freedom … Read more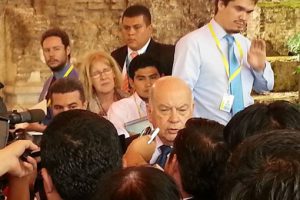 When the 43rd General Assembly of the Organization of American States (OAS) released its final resolution on June 7, those waiting for a brave new direction on the war of drugs were likely disappointed. For all the rhetoric of breaking taboos, decriminalization—at least of marijuana—proved to be a step too far for some participants. The writing … Read more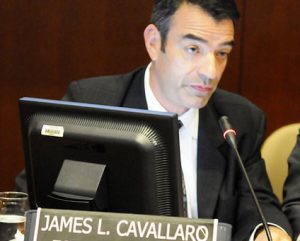 Three new members will be elected to serve on the Inter-American Commission of Human Rights (IACHR) during the General Assembly of the Organization of American States (OAS) that will be held this June in Antigua, Guatemala. AQ interviewed James Cavallaro, professor of law and founder and director of Stanford Law School's International Human Rights and … Read more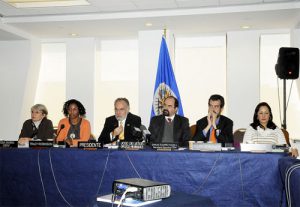 For more than 50 years, the human rights system of the Organization of American States (OAS) has served as the last line of defense for citizens facing abusive treatment throughout the hemisphere. It has mediated directly in cases of imminent risk and issued thorough reports that shine light on systemic human rights abuses. Perceived as … Read more
This year the Organization of Americas States (OAS) marks 50 years of observing electoral processes in the region and–more recently–beyond. Those efforts have helped strengthen democracy and have become critical tools and functions for the OAS and other international organizations. Over the course of the last half century we have professionalized the work and have … Read more