Reading Time:
5
minutes
This article is adapted from AQ's print issue on how to make Latin American cities better and has been updated | Leer en español
---
Econduce
Mexico City, Mexico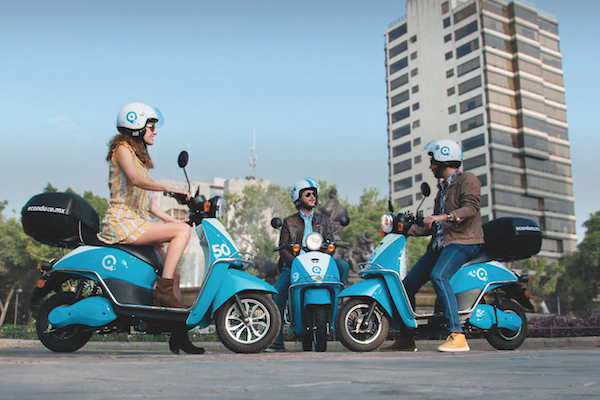 What it does
Provides shared electric scooters for cleaner air and quicker commutes.
How it works
Econduce is an electric scooter-sharing program in Mexico City aimed at reducing traffic and pollution in one of Latin America's most congested cities. Riders can sign up for a monthly membership or pay as they go. Econduce has grown from 50 scooters at its launch in 2015 to nearly 600 in operation today.
How it started
Eduardo Porta and Alejandro Morales co-founded Econduce after they earned master's degrees in sustainability in the U.K.
Cost
Monthly: $10 fee plus 75 cents for the first 30 minutes of ride time. Individual rides: $1.50 for first 30 minutes.
---
Groncol
Bogotá, Colombia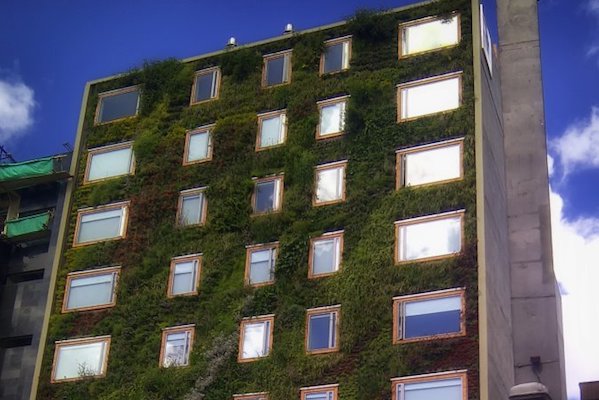 What it does
Turns roofs, walls and sidewalks into urban gardens.
How it works
Groncol is a pioneer in the design and construction of large-scale rooftop and vertical gardens. Projects help regulate building temperatures, reduce electricity costs, improve air quality and muffle external noise. The company is responsible for some of the largest green infrastructure projects in Latin America, including a vertical garden using technology from Spanish firm Paisajismo Urbano that covers the entire facade of the B3 hotel in Bogotá (pictured).
How it started
Founded in 2009 by civil engineer Mario España, architect Juan Rebolledo and business administrator Pablo Atuesta, Groncol has completed more than 250 projects throughout Colombia.
Cost
Vertical gardens range roughly from $37 to $93 per square foot, and green roofs from $7 to $28 per square foot.
---
Chatbot Workshops
Argentina, Mexico and Brazil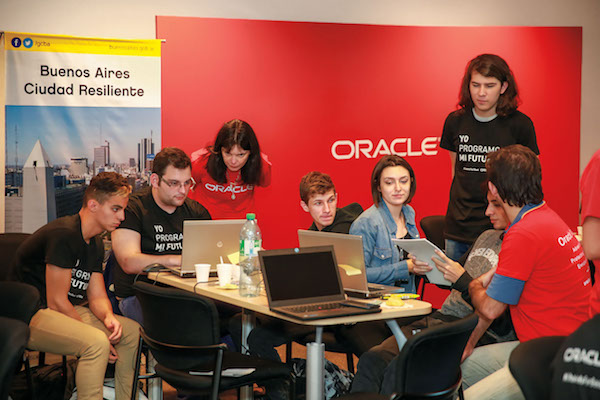 What it does
Trains young people to code — while solving urban problems.
How it works
An initiative from software company Oracle, which partners with NGOs and local governments to teach young people how to develop software programs that use artificial intelligence to automatically answers users' questions or concerns about social and urban problems. In one workshop, held in partnership with the city government in Buenos Aires, students from a technical training school competed to see who could develop the most useful chatbot; the grand prize went to a program that gave users tips on where and how to recycle.
How it started
Oracle started its chatbot workshops in Latin America in 2017 to promote STEM education and introduce young people to coding.
Cost
Workshops are free for participants.
---
Quinto Centenario Bikeway
Bogotá, Colombia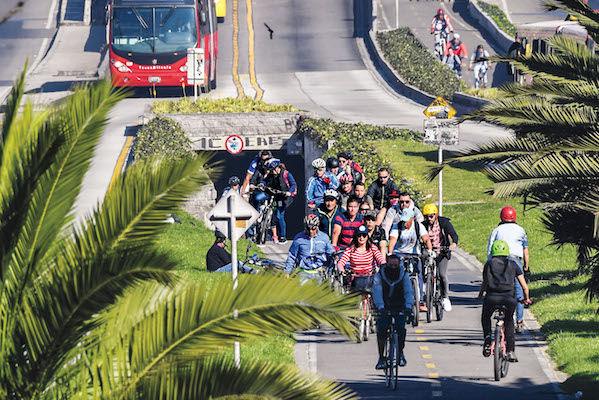 What it does
Will connect Bogotá by bicycle.
How it works
A more than 15-mile route of bike paths and bike lanes will traverse the city, spanning geographic and socioeconomic divides. Currently under development, the project is part of Plan Bici, a pledge by the city government to build about 75 miles of new cycling lanes (in addition to maintaining 60 miles of existing paths), with the goal of having 10 percent of all residents' trips be made via bicycle by 2020.
How it started
Bogotá's history of promoting bicycle riding through public policy dates back to the 1970s. In 2017, Mayor Enrique Peñalosa signed an agreement to implement the Quinto Centenario project with help from the Inter-American Development Bank (IDB), German Cooperation Agency and the C40 Cities Finance Facility.
Cost
Several funding sources. $850,000 IDB grant for first phase development.
---
Eco-lógica
Santiago, Chile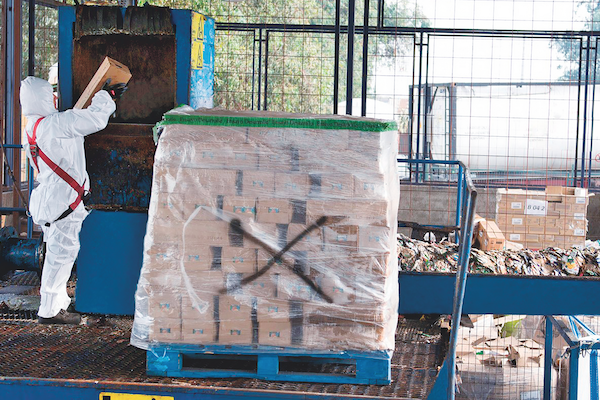 What it does
Gets rid of industrial waste without harming the environment.
How it works
Eco-lógica is a private company that collects and disposes of waste for industrial clients. It helps clients comply with rigorous zero waste environmental standards, which began as internal norms at multinational firms operating in Chile. Eco-lógica is both profitable and environmentally conscious: 100 percent of the waste it collects is either reused, recycled, composted or used for alternative fuels.
How it started
Founded in 2002, Eco-lógica began as a single truck collecting recyclables door-to-door and grew into a company with 200 employees moving more than 10,000 tons of waste per month.
Cost
Clients pay between 3 and 4 cents per kilogram of waste, about what it costs a company to have its waste disposed of in a landfill.
---
Mobilab
São Paulo, Brazil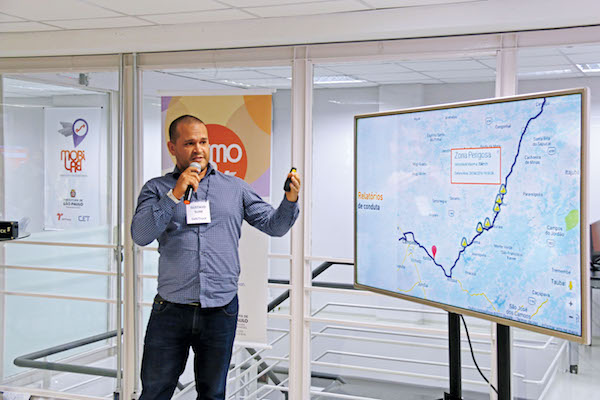 What it does
Encourages app developers to help officials solve transportation problems.
How it works
Part co-working space and part innovation lab, mobilab brings together app developers, urban planners, start-ups and engineering students to work together on fixing transportation problems in São Paulo. Run by the local government in partnership with the University of São Paulo, Mobilab offers problem-solvers a space to work, coding tools, and access to government data. It also puts out open calls for solutions to specific problems, hosts workshops, and provides residencies for startups focused on transportation issues.
How it started
After transit fare protests and traffic congestion cost the city an estimated $20 to 30 billion in 2013, São Paulo officials founded mobilab in early 2014 in search of cheaper, more efficient solutions to everyday transportation problems.
Cost
Mobilab's financial support varies by project, between roughly $25,000 and $200,000.
---
Mi Policía
Mexico City, Mexico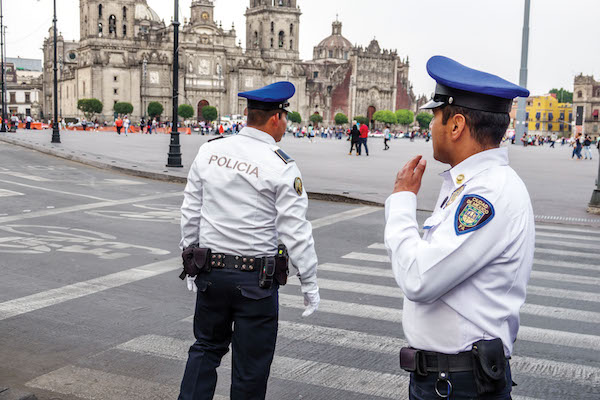 What it does
Helps business owners catch thieves in the act.
How it works
A government-supported mobile app that connects business owners to emergency services at the touch of a button in the event of a robbery or other security problem. The app is synchronized with city-wide security cameras and monitoring systems so that police can immediately see and locate the crime scene. It also includes tools for all citizens to contact public
officials, report illegal behavior, and learn about their rights in the event of a crime.
How it started
Introduced by former Mayor Miguel Ángel Mancera in 2013 to combat an ongoing increase in theft and other crimes in the city.
Cost
Developed internally by Mexico City's public security department; free for users.
---
Ocupa tu Calle
Lima, Peru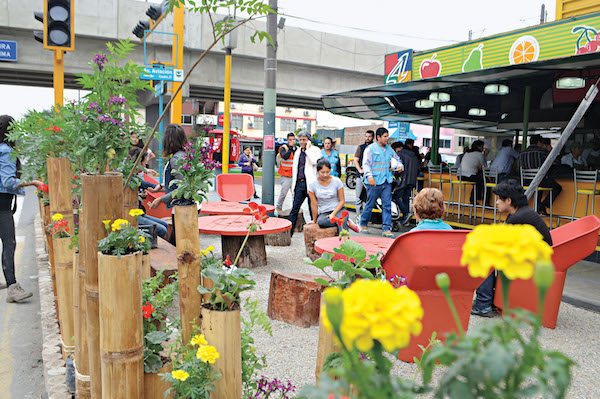 What it does
Transforms neglected spaces to encourage public use.
How it works
Ocupa tu Calle is an online platform where Lima residents can register neglected or abandoned public spaces and propose low-cost ways they can be improved — by turning empty lots into small-scale plazas, for example, or by refurbishing parks that have fallen into disrepair. Approved projects are coordinated by the NGO Lima Cómo Vamos, which works with community volunteers, civil society partners and local government bodies and raises funds with help from Fundación Avina.
How it started
Launched in 2014, Ocupa tu Calle inaugurated its first parklet in an unused supermarket parking lot, attracting 60,000 visitors in its first year.
Cost
Projects vary in cost. Ocupa tu Calle has raised $262,371 as of August 2018.
---
Weatherizers Without Borders (WWB)
Argentina, Uruguay and Chile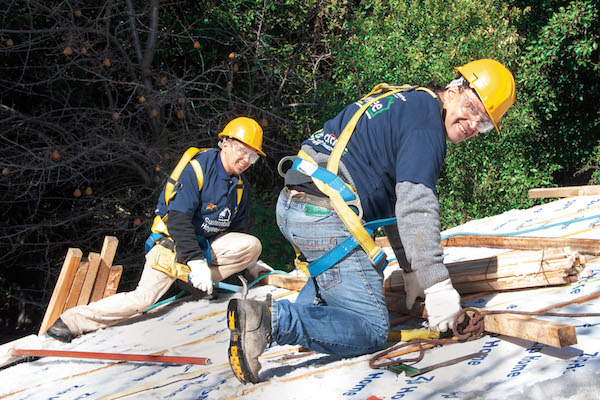 What it does
Helps people make their homes more energy-efficient and affordable.
How it works
WWB works with local government, and private-sector and civil-society partners to help low-income families make their homes warmer in the winter, cooler in the summer, and healthier and safer year-round. That means weather-sealing doors and windows, installing ventilation ducts, changing lightbulbs, and educating residents on smart energy use. The program also trains residents as weatherizers, creating green jobs in the communities where they work.
How it started
Founded in 2014 and patterned after the U.S. Weatherization Assistance Program.
Cost
Around $1,500 per home.
This article was updated to include the name of Groncol's technology supplier for vertical gardens