Reading Time:
2
minutes
Ask anyone for good investment tips, and they're unlikely to suggest going in to the magazine business. So for a pair of young designers to front $10,000 of their own savings for a new print publication—that is a sign of confidence in their product.
Hecho magazine is the brainchild of Christopher Sataua, 27, and Oliver Best, 31, U.S. graphic designers who have been living in Nicaragua since 2005 and 2007, respectively. The bilingual, bi-monthly Managua-based glossy delves into Nicaragua's underground arts and music scene with reviews, travelogues, interviews, and photo essays. The publication places a heavy emphasis on design and its appeal spans from Nicaraguans living in Nicaragua and abroad to the country's large, English-speaking ex-pat community.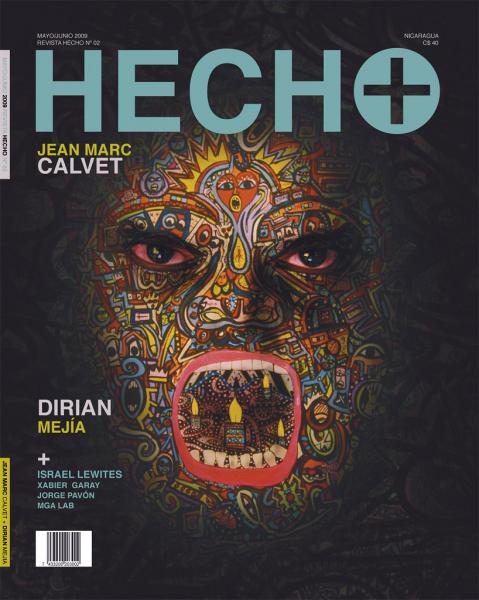 One of the feature articles for the first issue (which came out in February) profiles Bluefields Sound System, a collective of musicians from the often-ignored Caribbean coast, and reflects the publication's dedication to broadening its scope beyond Managua. "Most people we talk to here say Managua's the cultural center, but when we traveled [beyond Managua] we started meeting musicians, painters, and [discovering new] art galleries. That opened up a world to us." The magazine has also profiled international artists living in Nicaragua, including Jean Marc Calvet, a French-born, Granada-based painter, and Martín Perna, a U.S. saxophonist who is living and recording music in Bluefields.
Sataua says the inspiration for the magazine came from the realization that very few people expect to make a living in the arts in Nicaragua. The magazine aims to bring Nicaragua's cultural innovators to the forefront and instill a stronger sense community in the country's arts scene.  "Nicaragua has a lot of artistic talent," says Cristiana Berrios, one of the first Nicaraguan editors to sign on with Hecho, "We've become a bridge for them to get more visibility—so people don't feel have to leave Nicaragua for Costa Rica to pursue artistic endeavors. They can do it here in Nicaragua."
Hecho articles emphasize crossing genres and cultures. Whether it's an indigenous community that has paired with a local designer to make high-end leather messenger bags, or a painter who draws from his experiences as a migrant to the United States, the focus is on people who create art based on shared experiences—just as Hecho's editors hope to do for their readers.
Sataua and Best lead a team that reflects its readership—a mix of Nicaraguans and ex-pats, journalists and designers. As the editors explain in the current issue, this gives Hecho: "…the luxury of having a bilingual magazine that doesn't always read the same in English as in Spanish, but connects readers from all over the world with pieces of Nicaragua."
Hecho is also building out its web presence, with photo essays, music, videos and full content available online. With a circulation of 4,000, the magazine has quickly gained a following in Nicaragua, and plans are in the works for distribution in Costa Rica, Paris, Miami, and New York.