Reading Time:
3
minutes
This article is adapted from AQ's latest issue on the politics of water in Latin America.
More than 75% of Argentina is considered arid or semi-arid, with 85% of surface water belonging to the La Plata River Basin in the urbanized east.
With a notably high availability and quality of water in urban centers — home to 91.7% of the population — the nation's primary challenge lies in the inequity of water access in rural areas. At 500 liters a day, Argentines' water consumption is among the highest in the world, but those in drier areas sometimes lack access to safely managed drinking water. In the northwestern province of Jujuy, fewer than 85% of households are connected to networked public infrastructure. Even regions with above average water sources — including Buenos Aires province — face drought and contamination from manufacturing, soy and livestock industries.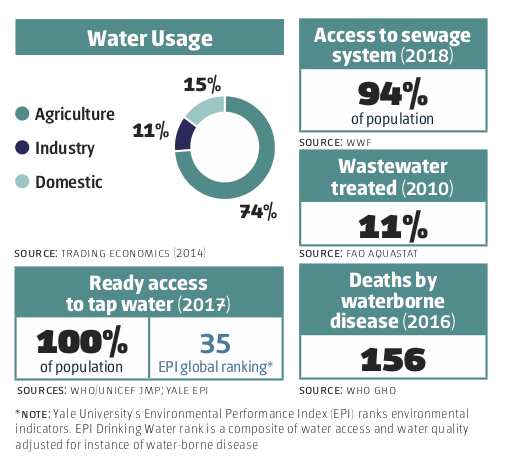 What the Government Is Doing
In 2016, President Mauricio Macri launched the $12.96 billion National Water Plan, which sets a goal of raising universal access to potable water and sanitation coverage to 75% of the country by 2022, up from about 60% today. The National Water Plan also empowers the Office of Hydro Resources Management and includes adaptation to climate change, preservation of water resources, sanitation and reuse. The National Water and Sanitation Utility and the National Water Institute are collaborating on projects included in 24 bilateral agreements that Macri signed with the Netherlands to improve water infrastructure.
Argentina's Water Hot Spots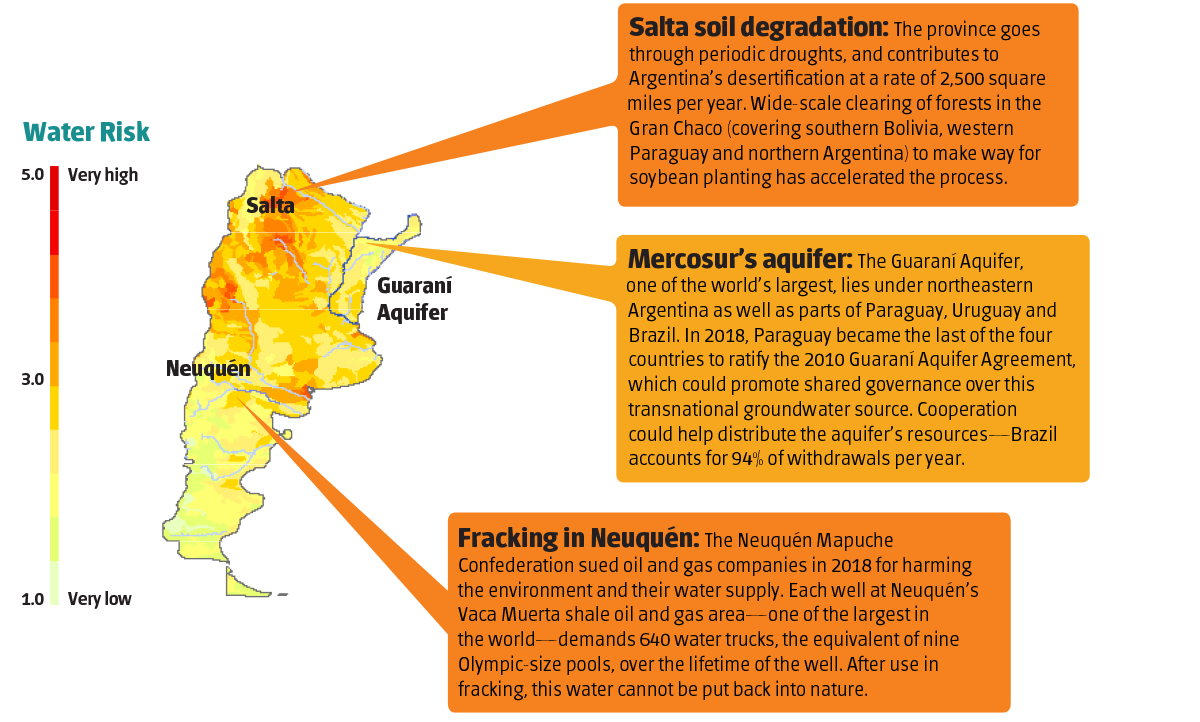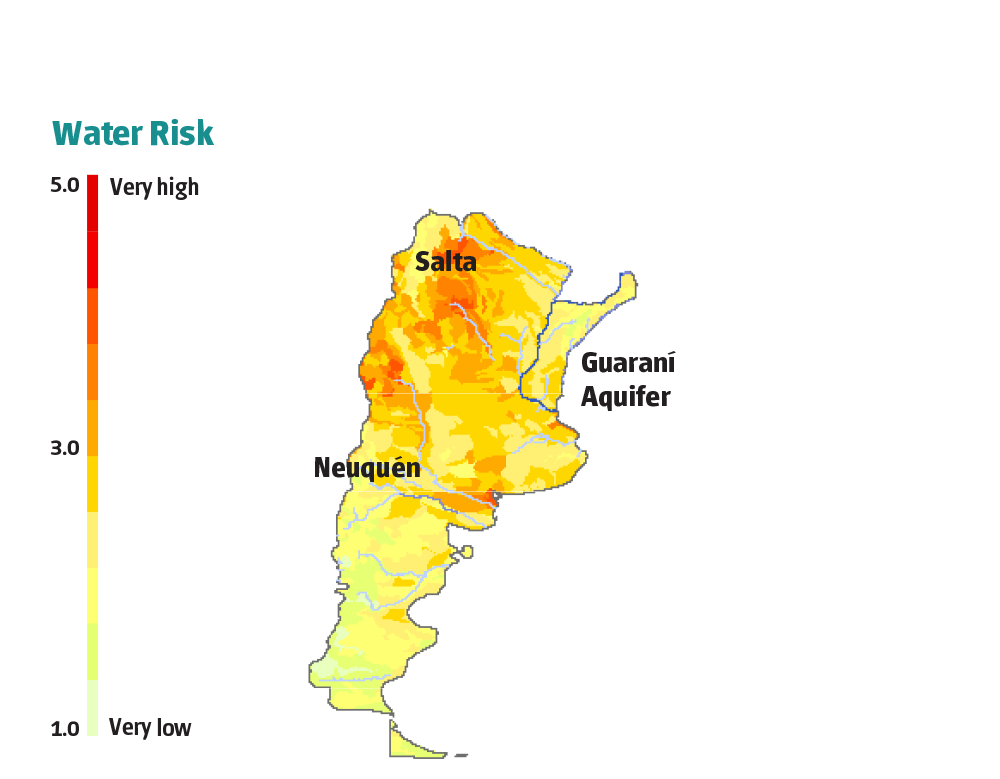 Salta soil degradation: The province goes through periodic droughts, and contributes to Argentina's desertification at a rate of 2,500 square miles per year. Wide-scale clearing of forests in the Gran Chaco (covering southern Bolivia, western Paraguay and northern Argentina) to make way for soybean planting has accelerated the process.
Mercosur's aquifer: The Guaraní Aquifer, one of the world's largest, lies under northeastern Argentina as well as parts of Paraguay, Uruguay and Brazil. In 2018, Paraguay became the last of the four countries to ratify the 2010 Guaraní Aquifer Agreement, which could promote shared governance over this transnational groundwater source. Cooperation could help distribute the aquifer's resources — Brazil accounts for 94% of withdrawals per year.
Fracking in Neuquén: The Neuquén Mapuche Confederation sued oil and gas companies in 2018 for harming the environment and their water supply. Each well at Neuquén's Vaca Muerta shale oil and gas area — one of the largest in the world — demands 640 water trucks, the equivalent of nine Olympic-size pools, over the lifetime of the well. After use in fracking, this water cannot be put back into nature.
---
Jump to: Peru | Mexico | Guatemala | Colombia | Chile
Venezuela | Argentina | Brazil | Full List
Tags:
Drinking water
,
Water resources