Reading Time:
10
minutes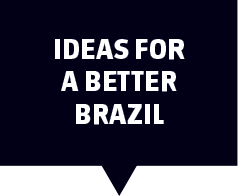 To pull out of its crisis, Brazil will need to harness the ingenuity of a wide variety of activists, politicians, executives, and everyday people. So we asked them:
What does Brazil need most
to get back on the right track?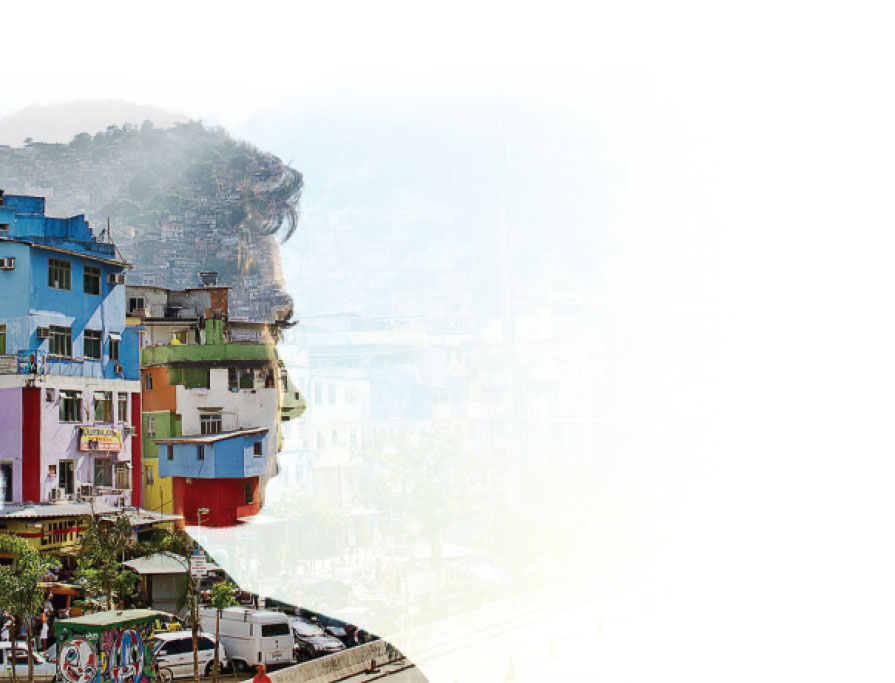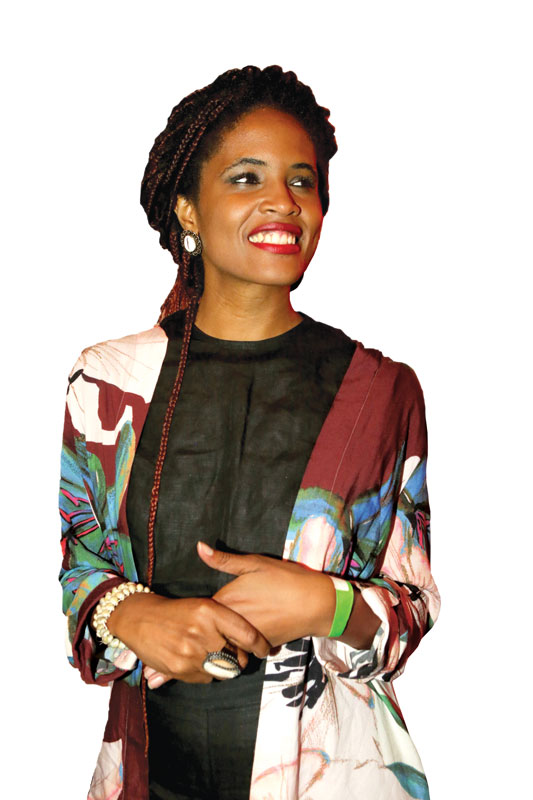 BRAZIL NEEDS:
To Combat Racism
Djamila Ribeiro
Assistant secretary, Municipal Secretariat for Human Rights and
Citizenship, São Paulo
Brazil's current reality has sparked a moral and ethical
bankruptcy in its institutions. We have seen a democratically
elected president removed from office through
an illegitimate impeachment process lacking a legal basis
that has put a vice president condemned by electoral justice,
Michel Temer, in place.
We have witnessed unconstitutional acts by those who
should enforce the law, biased media coverage and an intimidated
judiciary. We have already seen setbacks in human rights,
with regard to the rights of women and the black population.
We must rise up against these unconstitutional acts. It's also
necessary for the Brazilian left, to rethink itself. For a long time
the racial agenda and the importance of the black leadership
in positions of power has been ignored. Even within the left,
the majority of those in power are white males. We need another
politician who will consider voices that have been historically
silenced. In this sense, it is important to think about
the concept of intersectionality, and to think of the categories
of class, race and gender as interlinked.
The myth of racial democracy needs to be banned
within the left, as well. In addition to praising the
bridges that unite us, we must talk about the walls
that separate us. For Brazil to enter a path of change
it is essential to prioritize the racial and gender agendas.
These agendas must be fully integrated in public
policy. If the black population is the one to suffer
the most under the weight of taxes, there is no way
to talk about tax reform without talking about racism.
If the black woman is still at the bottom of the
social pyramid, there is no way to talk about capitalism
without talking about racism.
We will only advance when Brazil starts to take
the racial debate seriously and stops denying its institutional
racism.

Leonardo Paz Neves
Rio de Janeiro
A widespread civil society movement supporting a consultation process (such as the one implemented in NetMundial Initiative) for political reform. This process should be completely open to every citizen. The resolution should be drafted by a special commission (elected by popular vote) representing various sectors and social levels of the society. The final draft of the political reform should
be validated by
a referendum.

Fernando Spilki
Novo Hamburgo
Brazil needs urgently to accomplish the Millennium (Development) Goals regarding basic sanitation. Levels of sewage treatment in the country are limited to no more than 30 percent, making the population, especially the poorest, highly susceptible to waterborne
diseases.
BRAZIL NEEDS:
Better Education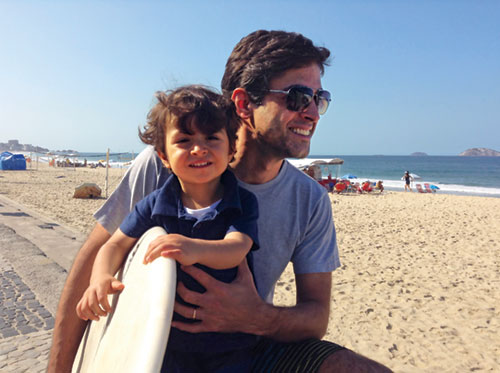 Pedro Ribeiro, 42, economist,
with son Davi, 2
"Education. It's the base of everything.
Look at Korea, Thailand — look at
where they are today. Why are they
like this? Education. If we begin
with education, I think we can
address our major problems of today."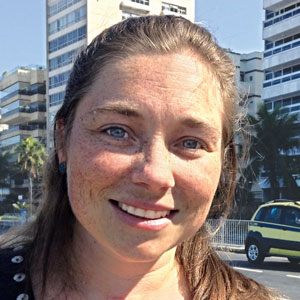 Sissi Freeman, 36,
sales executive
"Education. Once
you have education,
you vote for the
right people,
you have more
qualified people
for public and
private companies.
Here, people just
get jobs because
of who they know
and not because
they're qualified."
BRAZIL NEEDS:
New Leadership
Daniela De Rogatis
Founder, Rogatis Ltd.
Brazil needs to create a new country ideal, and make
room for the new elites — intellectuals, politicians,
entrepreneurs, economists, scientists, etc.— so they can
create a better Brazil with a 21st century vision that lives
up to its potential. It's time for new leadership and to
finally put the legacy of the dictatorship behind us.

Fábio Oliveira
Rio de Janeiro
Lower taxes and less state intervention.

Jesse Jacques
Shelekhov, Russia
Get rid, for once, of U.S. interferences, influences and conspiracies!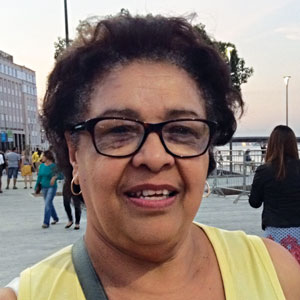 BRAZIL NEEDS:
Security
Maria de Fatima Barbosa, 63, house cleaner
"On TV they say everything is good. It's not, because
we don't have security.
We have robberies, assaults. It's a growing problem. With the Olympics over, all the security forces will leave and the gangs will come back."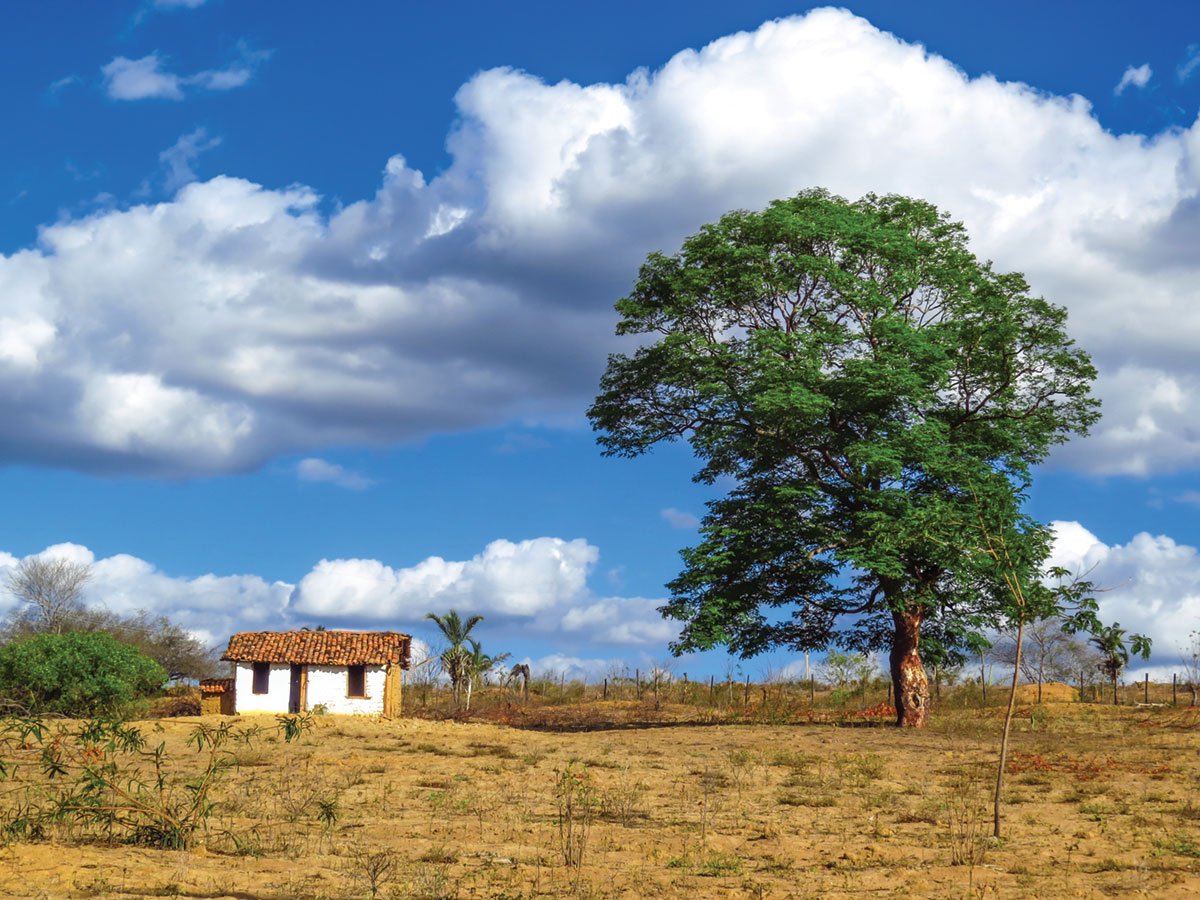 BRAZIL NEEDS:
Investment in Small-Scale Agriculture
Brígida Salgado
Executive director, Chapada Diamantina Organic and Biodynamic Products
Cooperative, Seabra, Bahía
Investment in family farming, so that farmers have access to quality technical assistance and technologies designed for semiarid climates. This will increase production and improve commercialization of
their products. Access to information, communications technology and consumer markets is also necessary to expand commercialization.

Raul Lins
Recife
Foreign investments!

Selma Regina
da Silva
São Paulo
Streamline governmental offices by firing those who were employed without merit; arrest all corrupt people; unveil the lies and deceits of the leftists in our schools; extinguish all voting machines, which are constantly rigged; extinguish all political parties under the orders of Foro de São Paulo. Citizen participation and awareness.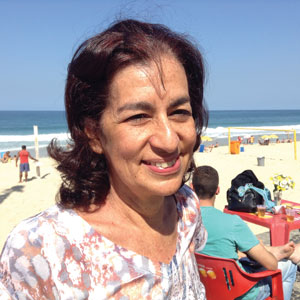 BRAZIL NEEDS:
Integrity
Sarita Hazan, 60, realtor
"Honesty, first of all. Politicians are making a mess of the country because they're not honest. Everything here is based on dishonesty.
We have a great country with great people. We should be at the top, but we're not because of dishonesty."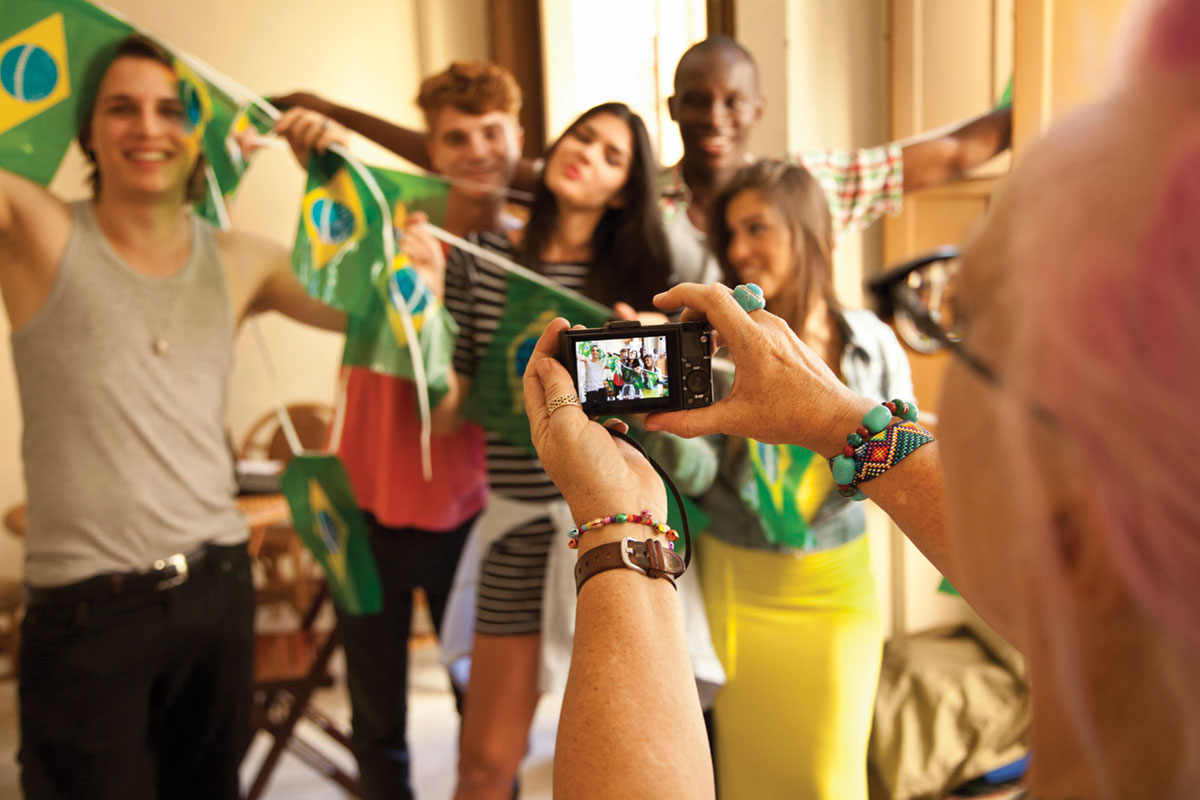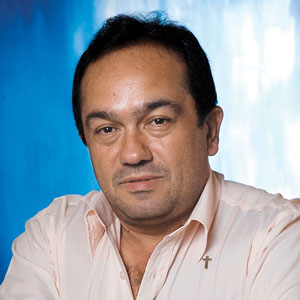 BRAZIL NEEDS:
Community
José Dias Campos
Executive coordinator, Center for Popular Education and Social Formation, Teixeira, Paraíba
"Hope in collectivity!" It's a short phrase, but it says a lot about what Brazil, and perhaps many other countries around the world, need to get back on the track to development. Hope lies in collective action, not in individualism. Even entrepreneurship won't lead to significant progress unless the focus is on community. Collectivity has the power to create change and promote sustainable development. The prospect of change may be born from the hope for better days, but real, concrete progress is the result of collective action.

Tales Xarmosinho
Rio de Janeiro
Justice and more severe punishments for the corrupt people that
are sinking
our country.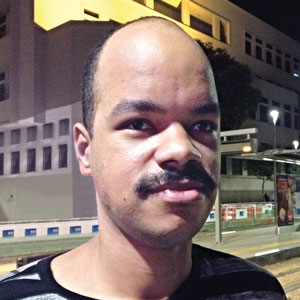 BRAZIL NEEDS:
To Root Out Graft
Bernardo Moura, 30,
reporter
"Less corruption, in all places, in all states, in all governments. That is why Brazil is broken. Society has to learn how to live without corruption."

Delano Mendes
Aracaju
Political reform! With district zoning rules and a prime minister instead of a president.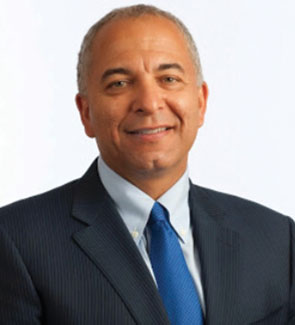 BRAZIL NEEDS:
Public-Private Partnerships
Sam Leal Fouad
Professor, University of New Mexico (U.S.) and Fundação Getulio Vargas (Brazil)
Brazil's most recent boom-to-bust cycle underscores the urgent need for public-private-sector collaboration to improve international competitiveness. Until recently, many Brazilians proudly hoped that a "Brasília Consensus" had emerged in the transition from President Fernando Henrique Cardoso to President Luiz Inácio Lula da Silva. Compared to the Washington or Beijing Consensus, Brazil would rely on a unique calibration of macroeconomic discipline, expansion of domestic demand and social programs, and state-led business and finance development.
Indeed, Brazil's boom years produced impressive improvements in national and international social and macroeconomic measures —
although little progress was made in Brazil's international competitiveness. Similarly, while Brazil asserted a prominent role in global trade and investment dimensions, it did not demonstrate significant trade and investment leadership in Latin America. Meanwhile, Brazilian businesses were heralded for many successes, but were not as prominent as expected in new rankings of global emerging market Multinational Corporations or multilatina companies.
More recently, as Brazil's economy and businesses have nose-dived, any Brasília Consensus has devolved into bitter political discord and Brazilian businesses have retrenched — with many mired in corruption allegations. Now more than ever, a renewed Brasília Consensus based on sustained public-private collaboration is needed to improve Brazil's international competitiveness and ensure its long-term role as a global and regional leader.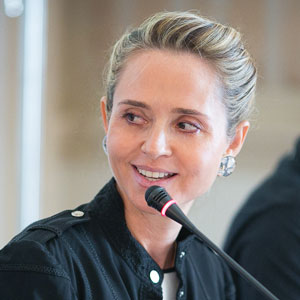 BRAZIL NEEDS:
Nationalism
Patrícia Villela Marino
President, Humanitas360
Years of wrongdoing, selfish attitudes and personal agendas have disempowered citizens and created an overly powerful state in Brazil. Several rigorous measures must be taken to heal the country. However, I believe it is fundamental to first recover the sense of nationalism that has been lost — if it was ever ingrained in our culture to begin with. Practices, attitudes and processes in the public and private sectors must embody values that promote the well-being of the entire nation.

Cheryl McCann
I have been living here for four years. In my humble opinion, I think once somebody is convicted of corruption they should a) lose their benefits; and b) not be allowed to work in politics again.
@brvnnopedrosa
Increase income equality and more investment in technology/science development.
BRAZIL NEEDS:
To Defend Democracy
Sueli Carneiro
Executive coordinator, Geledés, São Paulo
I belong to the generation that fought against the military dictatorship and for the redemocratization of Brazil. I also belong to the political camp that fights for gender and racial equality, the respect of human rights, and the dignity of all people. The current political situation brings setbacks and threats to all of these struggles, because I believe that Dilma's impeachment without evidence of responsibility for a crime is a coup and therefore an attack on democracy. A large part of the agenda being discussed in the National Congress seeks to relax labor laws and criminalize social movements. It would also backtrack on gender issues, jeopardizing the rights that women and people of different sexual orientations have worked so hard to obtain. They also serve as a warning to any future policies that aim to promote racial and social equality. There are movements in Brazil that are every day more explicit in racial and class hatred, misogyny and intolerance. They instigate violence and operate with impunity. We are facing an uncertain scenario that calls for vigorous resistance by the progressive forces of Brazilian society and the uncompromising defense of a democratic environment that supports equal rights and provides opportunities, with recognition and social justice for all.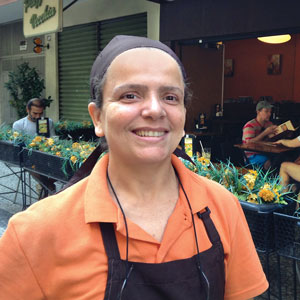 BRAZIL NEEDS:
Access to Healthcare
Sonia Fernandes, 45, restaurant waiter
"Health care and education. We have hospitals, but we don't have doctors. We have schools, but we don't have teachers."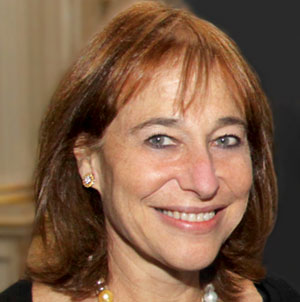 BRAZIL NEEDS:
To Rebuild Confidence
Susan Segal
President and CEO of Americas Society/Council of the Americas, New York, U.S.
Brazil must rebuild confidence, both domestic and international, if it is to create a path to long-term, sustainable economic growth. And it must happen quickly! Thus, policymakers must be both bold and aggressive in implementing reform.
There are at least three areas where I believe investors, entrepreneurs and the world would immediately notice change.
First, Brazil needs to open up its economy and eliminate many of its antiquated protectionist policies. Many countries would look forward to negotiating trade agreements with Brazil and Mercosur. Such agreements would create markets for Brazil's manufactured goods and finished products. It would also tell the world Brazil has recognized that the days of growth by simply selling commodities to China are over.
Second, Brazil must make doing business in the country easy. Bureaucracy and state intervention must be reduced. In the World Bank's Doing Business Index, Brazil ranks behind Ghana and Sri Lanka. The bureaucracy is so enormous that it keeps businesses in the informal sector because the costs of formality are just too large.
Third, finally take on fiscal and tax reform.
Opportunity has no limit — maybe it is just time to seize it.
BRAZIL NEEDS:
Equal Rights
Stephanie Bulhões, 21, university student
"To address prejudice — racial prejudice, prejudice against women.
Men and women don't have the same
salaries. I want to
be a neurosurgeon
and people say to
me, 'Really? You're
a woman. You have
to have children,
you have to have
a husband.'"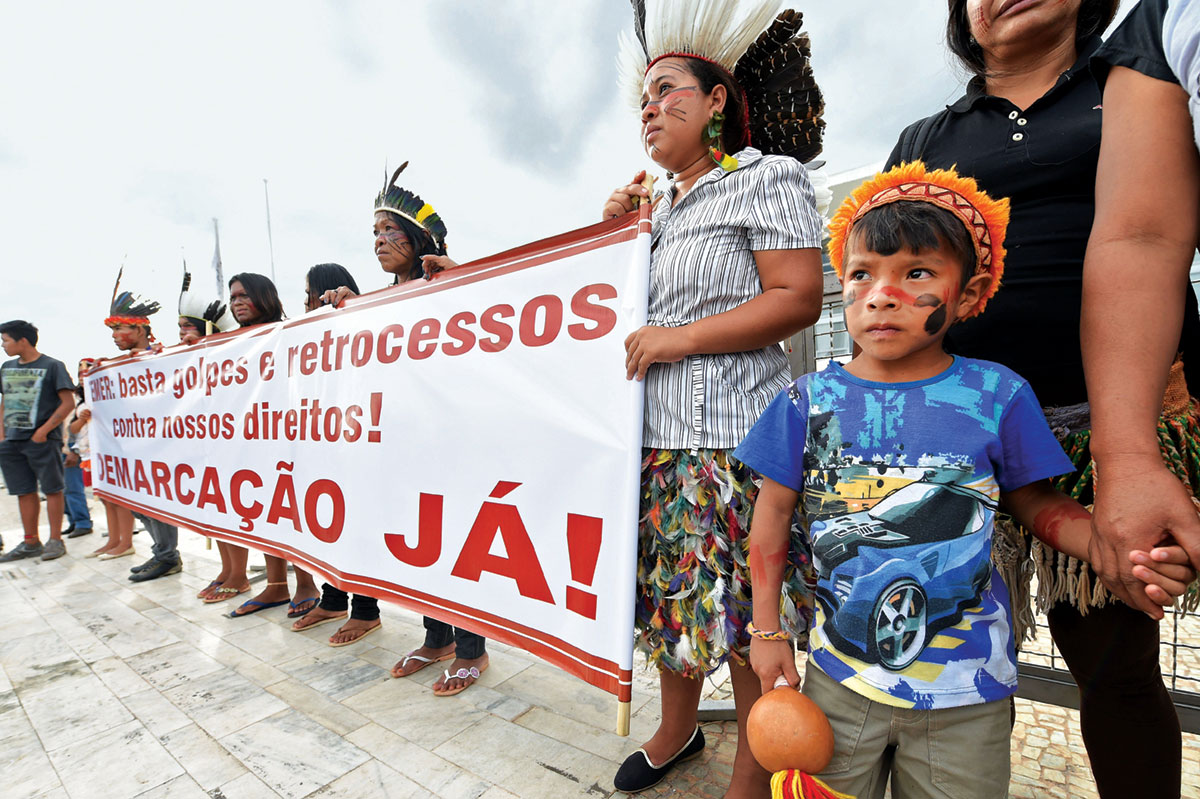 BRAZIL NEEDS:
To Protect Indigenous Rights
Patrick Oliveira
General coordinator, Association for Co-Produced Local Development
Fortaleza, Ceará
Brazil's political crises negatively impact the country's indigenous communities. The current crisis and political coup have put the public policies concerning the protection and guarantee of the social and territorial rights of indigenous groups at risk. Several proposed laws and constitutional amendments would threaten their right to live on their lands. One example is the Proposal to Amend the Constitution (PEC) 215, which transfers the power of demarcation and approval of indigenous lands from the executive branch to the legislative branch. This law would benefit the agrobusiness, hydroelectric and mining sectors currently trying to expand their activities in these territories, leaving indigenous communities — which already face difficulties in the enforcement of these boundaries — to face even more setbacks.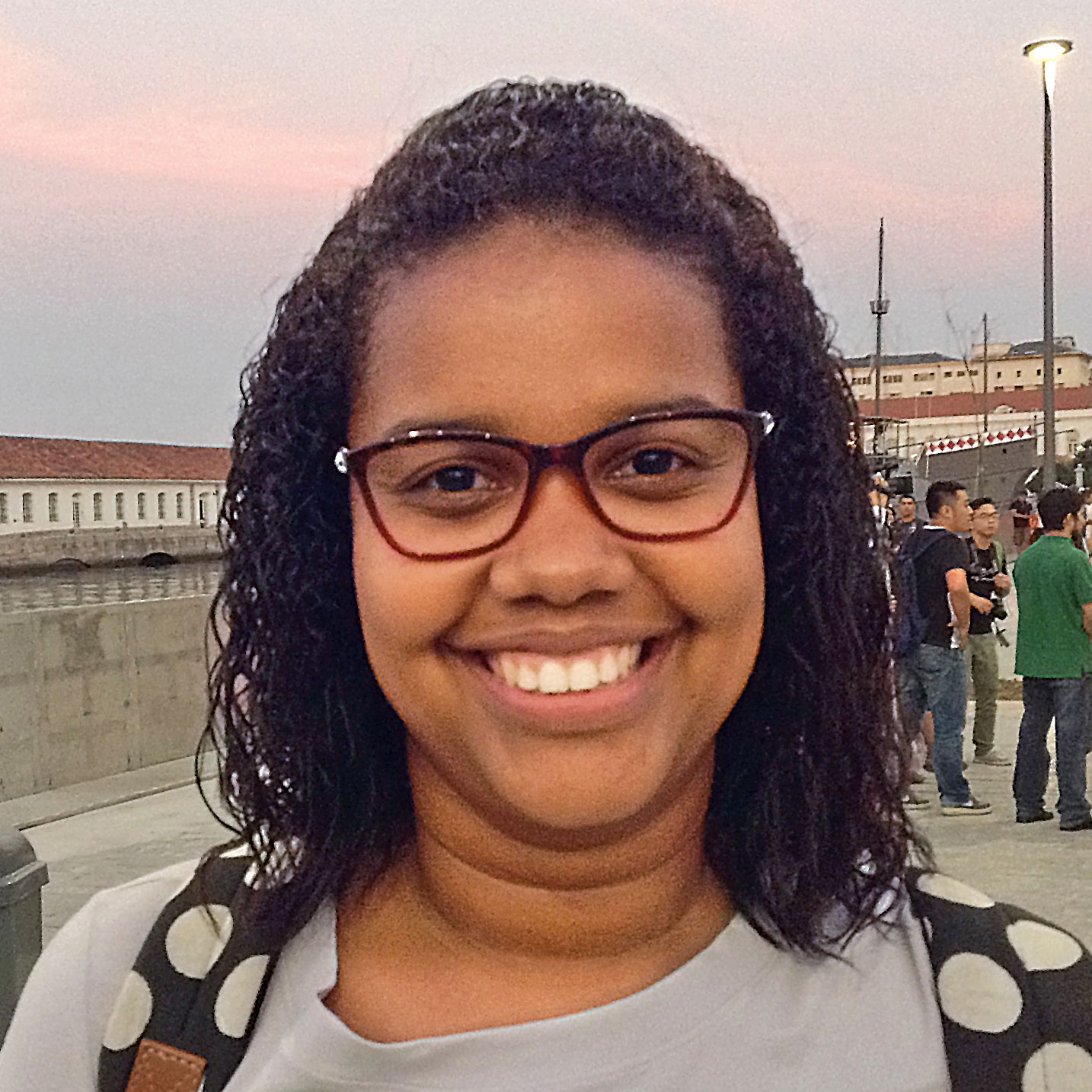 BRAZIL NEEDS:
New Elections
Fernanda Barbosa, 27, lawyer
"New politics. In reality, it's necessary for the population to have new elections."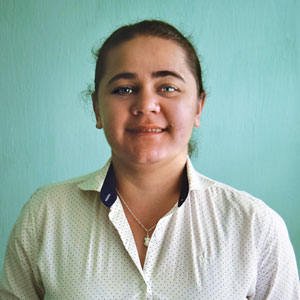 BRAZIL NEEDS:
Entrepreneurship
Aurigele Alves
Director of programs and projects, Local Economic Development Agency, Pentecoste, Ceará
Entrepreneurship and youth. Sustained development in rural areas depends on youth empowerment and engagement, so that young Brazilians can become entrepreneurs and play a central role in their communities. It is important that they understand the importance of remaining in rural areas and their role as agents of change, by creating businesses and innovative and impactful projects for the region and becoming new local leaders. Today, Brazil has a generation of youth that is capable of significantly advancing the country's development. These youths have better education and access to information and technology. They see problems as opportunities, and are eager to search for solutions. But in order to maximize their talents, they need to stay in their communities and engage in the process of change.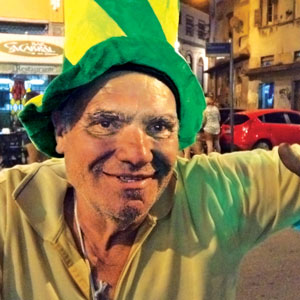 BRAZIL NEEDS:
Lower Taxes
Josias Vital, 59, taxi driver
"We need a lower tax policy. If the president wants to help the citizens, he has to bring down the taxes, because investors in Brazil want the same thing
as Brazilian citizens."
PHOTO CREDITS: BORIS AUSTIN/GETTY; GREG SALIBIAN/FOLHA; STEPHEN KURCZY (HEADSHOTS); COURTESY OF THE DANIEL GODINHO GERVANIO GUIMARAES; JAG/GETTY; COURTESY OF JOSÉ DIAS CAMPOS; COURTESY OF SAM LEAL FOUAD; COURTESY OF PATRÍCIA VILLELA MARINO; COURTESY OF SUSAN SEGAL; EVARISTO SA/AFP/GETTY; COURTESY OF AURIGELE ALVES