Reading Time:
3
minutes
This article is adapted from AQ's print issue on youth in Latin America
When Tony Goldman, one of the driving forces behind Manhattan's SoHo district transformation, saw potential in the working-class neighborhood of Wynwood, Miami, in the early 2000s, he set the district on the fast track to revival.
Investing in buildings and bringing in artists, Goldman helped create a burgeoning art scene, including the iconic Wynwood Walls, an open-air gallery of colorful murals painted by artists from around the world. As galleries, artists and art dealers followed, Wynwood gained renown as the art hub of Miami. But over the past decade, as more businesses moved in, rent prices in Wynwood jumped and the grassroots art scene moved out. Now, even pioneers of the neighborhood's art revival are finding new homes in the more affordable, yet still culturally vibrant, surrounding areas.
North of Wynwood is the Little Haiti neighborhood, where contemporary art and traditional Caribbean culture intertwine on the street, in studios, and at community events. Murals by local Haitian-born artists like Serge Toussaint cover neighborhood buildings. The Little Haiti Cultural Complex, a community arts center, offers visitors a regular taste of Afro-Caribbean music, food and culture through festivals like Sounds of Little Haiti, held the third Friday of every month.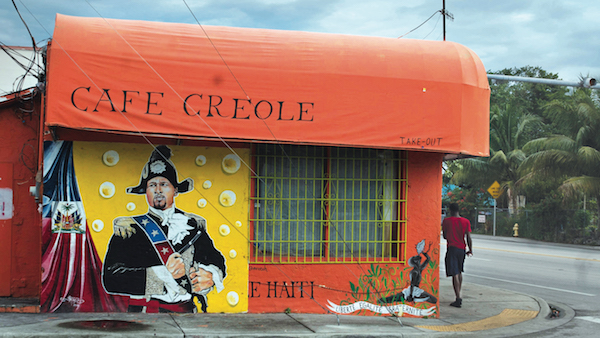 "For me, Little Haiti is by far the most exciting art community in Miami," said David McCauley, founder of the Laundromat Art Space.
McCauley's space, a 4,500-square-foot converted laundromat in the heart of Little Haiti, houses nine artist residents who work in photography, sculpture, painting, and mixed media. The collective also offers community programming, which includes art therapy for locals with special needs and disabilities. The neighborhood draws a mix of international artists who, until recently, would have shown their work in Wynwood, McCauley said.
Nearby districts also have their own flair, inter-woven with the fabric of diverse local communities.
Renowned Miami artist Daniel Fila, whose work includes the Krave Art murals that dot the city, now owns a space in the Adelmo Gallery in Little Havana. Fila moved to the area after falling in love with the local Latin culture, including the neighborhood's Viernes Culturales (Cultural Fridays), a monthly festival held on Calle Ocho that features salsa dancing, sidewalk art, domino games and Cuban mojitos.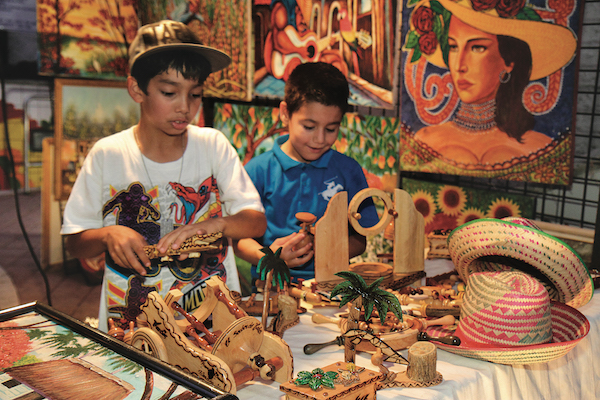 Allapattah, a melting pot of a neighborhood on the outskirts of Wynwood, is also attracting attention from both budding and established artists. The Allapattah Market, an open-air weekend art fair launched earlier this year, gives local artisans a venue to sell everything from locally sourced wooden bowties to handmade home décor. Meanwhile, the Rubell Family Collection, one of the country's largest private collections of contemporary art, will relocate to the neighborhood from Wynwood in 2018.
Wynwood's star hasn't dimmed completely, and the former art mecca remains a great place for emerging artists to get recognized. But with so many neighborhood art scenes blossoming alongside the traditions of local communities, a Miami art diaspora is clearly taking place — and is worth checking out. 
—
Garcia Del Gallego is the director of ArtPo, a non-profit organization fostering social development through creative initiatives.