Reading Time:
2
minutes
This article is adapted from AQ's special report on closing the gender gap.
A massive oil spill in the Ecuadorian Amazon has compounded the challenges indigenous communities there are facing during COVID-19. María Espinosa, a human rights lawyer for Amazon Frontlines, spoke with AQ about how indigenous communities are collaborating with other actors in civil society to advocate for their cause.
Americas Quarterly: How has the pandemic affected indigenous populations in Ecuador?
María Espinosa: COVID-19 was brought to indigenous communities through contact with oil company workers who travel back and forth from oil sites to their homes in larger cities. The virus has been a particular challenge for indigenous communities because of the absence of state support. The majority of indigenous people live in communities with high levels of poverty, with weak infrastructure both for transport and health.
When COVID hit, the state developed protocols that work in an urban environment like mandatory quarantine, which is impossible in indigenous communities. The Waorani communities in the Amazon region don't have running water nor electricity, people need to go outside. The state's strategies to combat COVID are based on a Western logic that doesn't work in indigenous communities.
On top of this, a massive oil spill occurred in April, dumping more than 15,000 barrels of crude into the Amazon River. It has affected the lives of 27,000 indigenous people. Seventy percent of indigenous communities' food comes from the river, now contaminated, leaving communities with unsafe drinking water. This spill alters indigenous lives dramatically and reduces their chances of surviving the pandemic.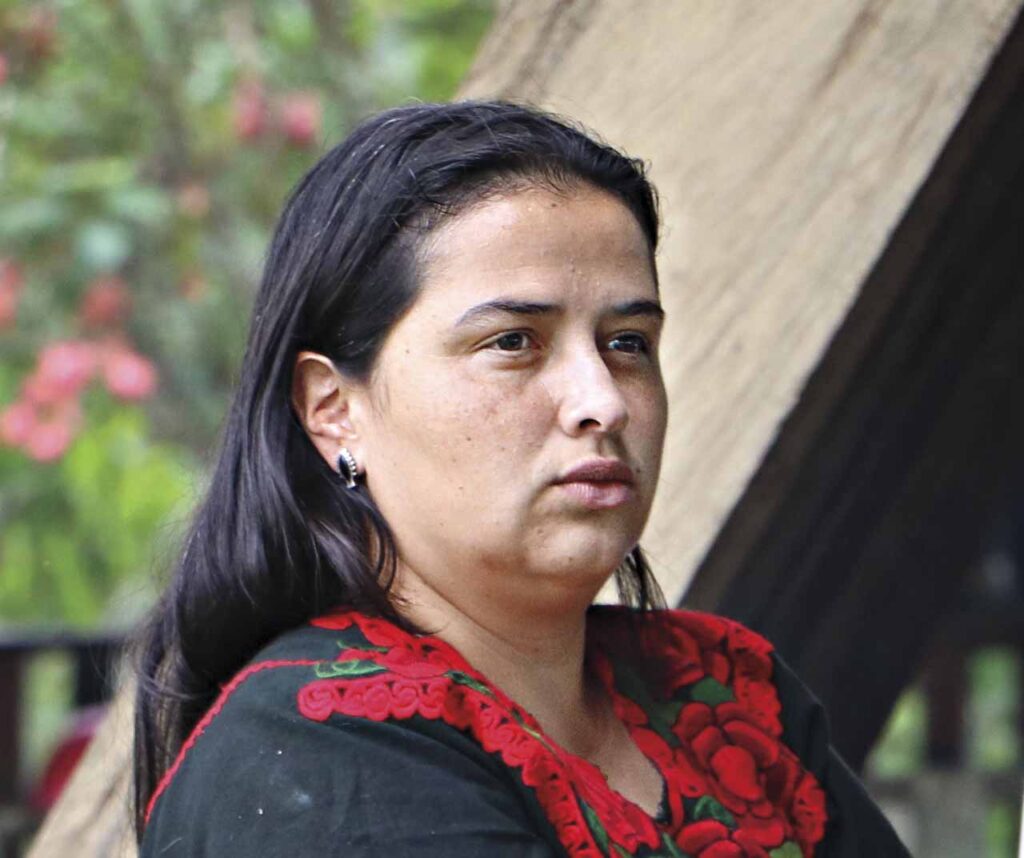 AQ: You are currently representing the Waorani indigenous group in the context of the oil spill. Where does the case stand?
ME: Sadly, COVID-19 and lack of political will has stagnated the judicial process. The case was suspended twice in the last couple of months. But we are not just leading a fight in the courts. I have learned that fighting for indigenous rights through the judicial system is only one part of the battle. It needs to be complemented with activism to make the cause visible.
AQ: Do you see this case having a long-term impact?
ME: The value of taking this case to court goes beyond a potential legal victory. This oil spill has united diverse organizations that normally work separately. Human rights defenders, environmentalists, the church and indigenous communities are coming together. This is really significant because we have achieved distinct levels of social mobilization in Ecuador.
—
Rauls is an editorial assistant for AQ
Tags:
Gender
,
Gender Equality