Reading Time:
2
minutes
This article is adapted from AQ's latest issue on the politics of water in Latin America.
Longstanding mismanagement plagues Venezuela's water infrastructure with contamination, leakages and periodic outages, but President Nicolás Maduro has blamed recent severe shortages on sabotage from opposition forces. A major power grid failure halted the function of vital pumping stations throughout the nation in 2019, leaving Venezuelans to face long lines at wells and tanker trucks to get clean water. Water resources are robust in Venezuela's southeast, but the area is home to just 10% of the population — only 15% of water resources are in the urbanized north. The scarcity has led many to stockpile and reuse unclean water for everyday tasks. A worsening economic crisis and droughts threaten both local reservoirs and the nation's hydroelectric power grid.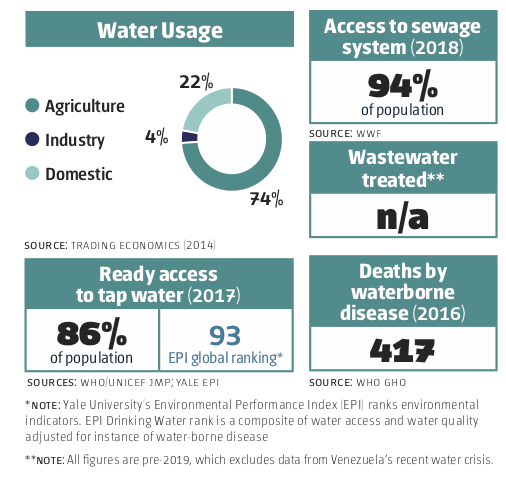 What the Government Is Doing
Analysts project some 20 million Venezuelans have lost access to water or gone through water shortages this year, reflecting a lack of investment and mismanagement of the country's water system. Up-to-date government statistics on water quality and availability are no longer published, reflecting the general data blackout in the Maduro administration. Water management is highly decentralized—Venezuela's municipalities and community water boards oversee water supply and sanitation, as stipulated in the 1999 constitution. At the federal level, the Ministry of the Environment and Natural Resources manages water resources.
Venezuela's Water Hot Spots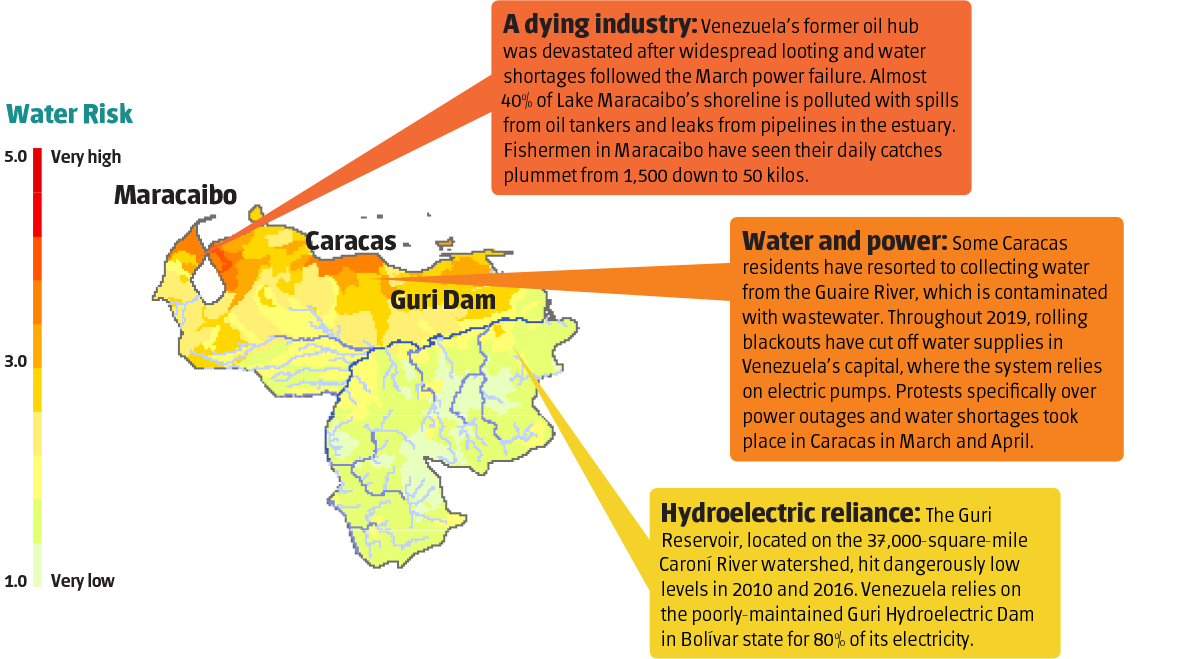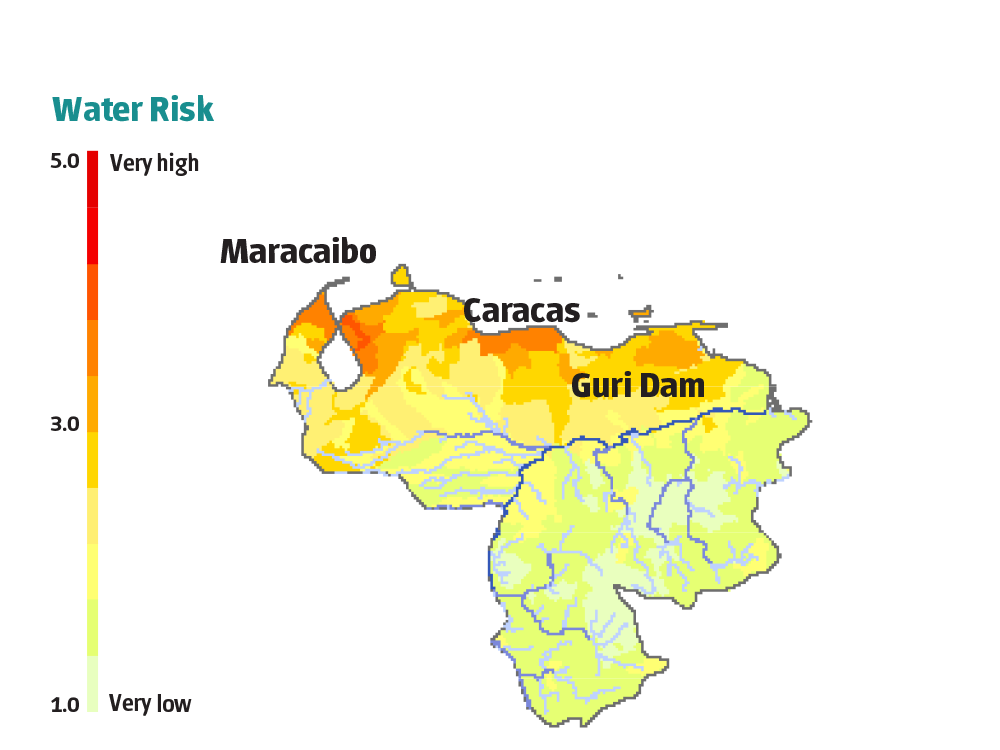 A dying industry: Venezuela's former oil hub was devastated after widespread looting and water shortages followed the March power failure. Almost 40% of Lake Maracaibo's shoreline is polluted with spills from oil tankers and leaks from pipelines in the estuary. Fishermen in Maracaibo have seen their daily catches plummet from 1,500 down to 50 kilos.
Water and power: Some Caracas residents have resorted to collecting water from the Guaire River, which is contaminated with wastewater. Throughout 2019, rolling blackouts have cut off water supplies in Venezuela's capital, where the system relies on electric pumps. Protests specifically over power outages and water shortages took place in Caracas in March and April.
Hydroelectric reliance: The Guri Reservoir, located on the 37,000-square-mile Caroní River watershed, hit dangerously low levels in 2010 and 2016. Venezuela relies on the poorly-maintained Guri Hydroelectric Dam in Bolívar state for 80% of its electricity.
---
Jump to: Peru | Mexico | Guatemala | Colombia | Chile
Venezuela | Argentina | Brazil | Full List
Tags:
Drinking water
,
Water resources