Reading Time:
< 1
minute
This page was last updated on January 30
In general elections on June 25, Guatemalans will vote for president and vice president as well as all 160 seats in Congress, mayors and councils in all 340 municipalities and 20 seats in the Central American Parliament. Only the presidential race may advance to a second round; if no candidate obtains at least 50% of the presidential vote, the top two candidates will advance to a second round to be held on August 27.
This survey includes the top five presidential candidates according to December polling conducted by CID Gallup. The incumbent, President Alejandro Giammattei, cannot run for reelection. The candidates are listed here in alphabetical order by last name. We will occasionally update this page to reflect developments in the campaigns, including other candidates who rise in polls.
AQ also asked a dozen nonpartisan experts on Guatemala to help us identify where each candidate stands on two spectrums: left versus right on economic matters, and a more personalistic leadership style versus an emphasis on institutions. We've published the average response, with a caveat: Platforms evolve, and so do candidates.
This piece is part of AQ's ongoing 2023 presidential election coverage.
Roberto Arzú | Thelma Cabrera | Edmond Mulet | Zury Ríos | Sandra Torres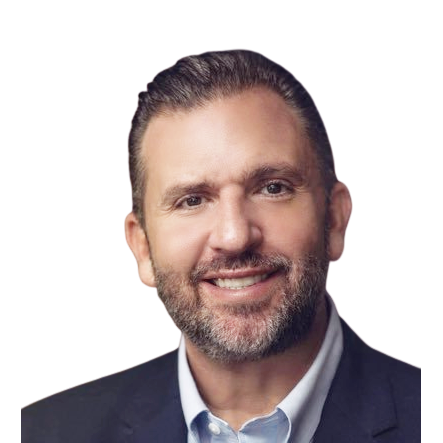 Roberto
Arzú
52, entrepreneur
Partido Podemos
"I am ready to make Guatemala great."
HOW HE GOT HERE
Arzú is the son of Álvaro Arzú Irigoyen, the former president (1996-2000) and five-term mayor of Guatemala City (1986-90 and 2004-18). He ran for president in 2019 using the Trump-inspired slogan "Let's Make Guatemala Great," finishing fifth. He is an entrepreneur whose business interests have ranged from pharmaceuticals to restaurants and soccer fields. He also ran the popular soccer club Comunicaciones FC from 1994-2006.
WHY HE MIGHT WIN
Arzú has high name recognition and deep roots in Guatemala City's political circles. His campaign platform includes promises to cut families' electric bills and boost education subsidies. Despite his own background, he has adopted anti-elitist rhetoric, placing blame for the country's ills on major private sector groups that are increasingly unpopular.
WHY HE MIGHT LOSE
Arzú's formal political experience is limited to his temporary appointment in 2017 as an "honorary" business ambassador to South America. He is polling behind fellow conservative Zury Ríos, who is widely expected to outperform other right-leaning candidates. Arzú has been more outspoken than Ríos in his opposition to the popular, defunct CICIG anti-corruption commission.
WHO SUPPORTS HIM
He is popular in Guatemala City and has made political alliances with supporters of former President Alfonso Portillo (2000-04)—including his running mate, a former Portillo lawyer—to shore up his base in rural areas and eastern departments.
WHAT HE WOULD DO
Arzú says his administration would pay for all household electricity for ten years, lower the price of medicines, and introduce major education subsidies. He would put the army on the streets, militarize prisons and use the death penalty to combat crime and gang violence.
IDEOLOGY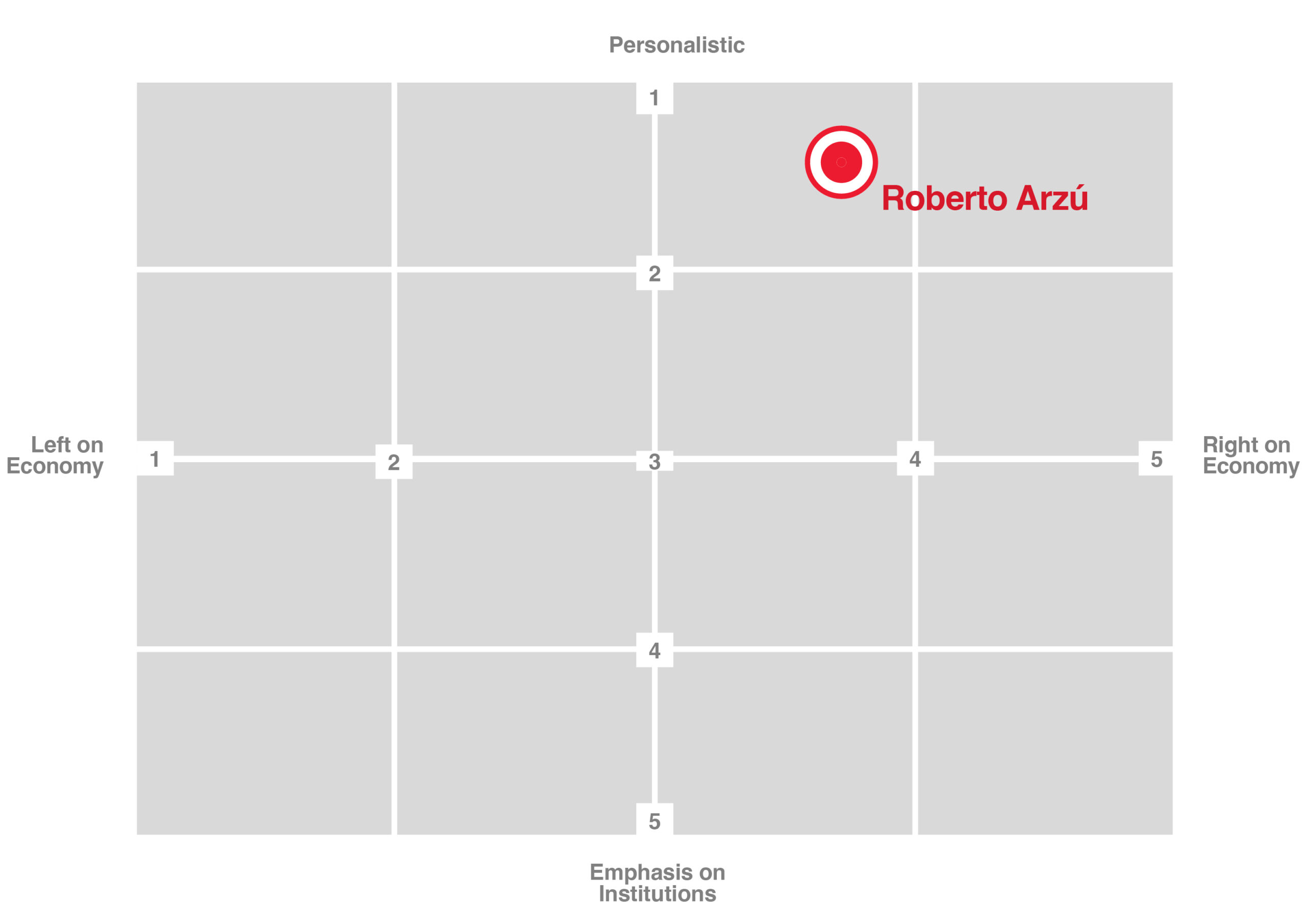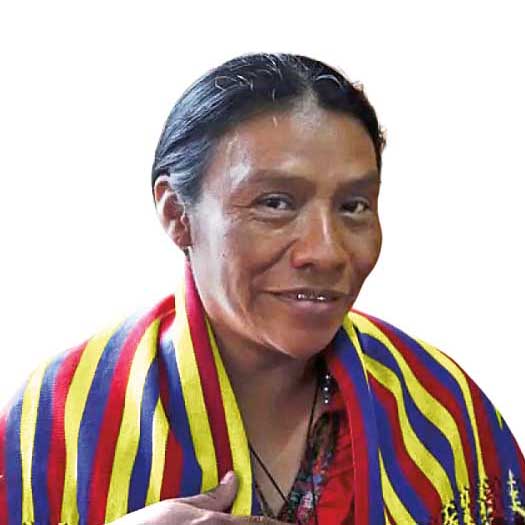 Thelma
Cabrera
52, grassroots organizer
Movimiento para la Liberación de los Pueblos (MLP)
"I'm daring to break the silence as a [Maya] Mam woman."
HOW SHE GOT HERE
Cabrera has been an organizer with campesino groups for 30 years. She grew up in a poor rural family living on a coffee plantation and has worked primarily with the Comité de Desarrollo Campesino (CODECA), a national grassroots group known for confrontational demonstrations and denunciations of corruption and racial discrimination. Cabrera first ran for president in 2019.
WHY SHE MIGHT WIN
Cabrera is an outsider candidate at a time when the country's political class is very unpopular. In her first run in 2019, Cabrera received 10% of the vote, finishing in fourth place in the first round. This was a surprisingly strong showing for the MLP, at the time a new political party, especially considering that Alejandro Giammattei, the eventual winner, advanced to the runoff with just 14% of the first-round vote.
WHY SHE MIGHT LOSE
Guatemalan politics is dominated by a conservative political culture oriented around Guatemala City. Cabrera does well in rural areas where the MLP is strongest, but is less popular in urban areas. CODECA's protests frequently block roads and often generate negative coverage from traditional media. An elections agency announced on January 28 that it would not certify Cabrera's candidacy due to alleged irregularities related to her running mate's term as the country's human rights ombudsman. The MLP appealed the decision on January 30, calling it illegal and politically motivated. The judges of the Supreme Electoral Tribunal have yet to make a firm ruling on the matter.
WHO SUPPORTS HER
Cabrera has strong support in rural areas, especially among the Indigenous communities that account for an estimated 40%-60% of the country's population. She draws on the base that CODECA has built through 30 years of organizing around issues like access to land and electricity in these communities, which have some of the highest rates of poverty and malnutrition in the hemisphere.
WHAT SHE WOULD DO
Cabrera has called for a popular assembly to draft a new constitution to make Guatemala a plurinational state that guarantees cultural rights as well as access to land, water and housing. She also favors the nationalization of sectors like energy distribution.
IDEOLOGY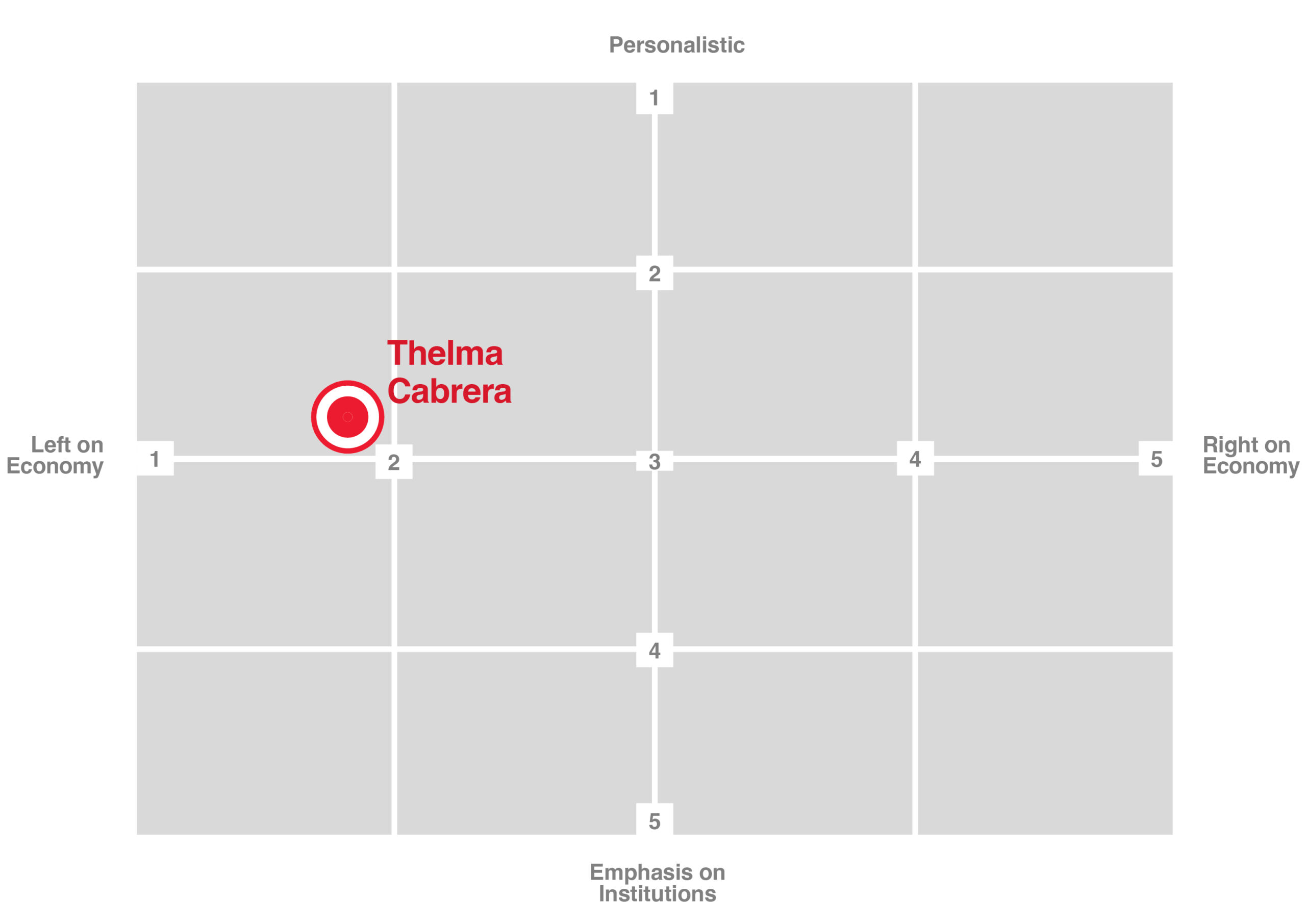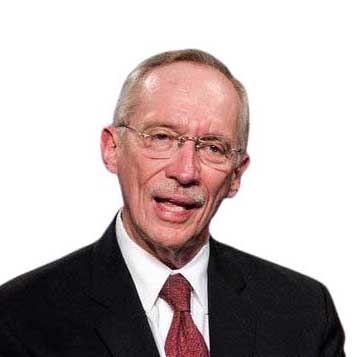 Edmond
Mulet
71, party secretary-general and former diplomat
Movimiento Cabal
"The [current] government has led us to the worst crisis of the last 40 years."
HOW HE GOT HERE
Mulet has had a long career as a diplomat, holding several prominent UN posts. He was a centrist member of Congress for 12 years and ran for president in 2019, earning 11% of the first-round vote.
WHY HE MIGHT WIN
Mulet is known as a moderate, competent centrist who understands how government works. His work with the UN—as Head of the Stabilization Mission in Haiti from 2010-11, the Under-Secretary-General for Peace Operations from 2011-15, and a leader of the UN's investigation into allegations of chemical weapons use in Syria—reinforced this reputation. His long career in the international arena has also allowed him to distance himself from the recent corruption scandals that have shaken the Guatemalan political class.
WHY HE MIGHT LOSE
Mulet does not have the support of a major party, but he is still widely considered a product of the traditional party system that is viewed with suspicion by much of the population. He also worked as a young lawyer in the 1980s with a controversial international adoption program. He denies any wrongdoing.
WHO SUPPORTS HIM
Mulet has significant name recognition and a reputation for pragmatism, especially among educated, urban voters. He is backed by a small new party that he helped found.
WHAT HE WOULD DO
He has proposed to fight corruption by cutting state bureaucracy and forming a new anti-corruption mechanism with international backing. He has also proposed raising police salaries and allowing the armed forces to adopt some policing duties.
IDEOLOGY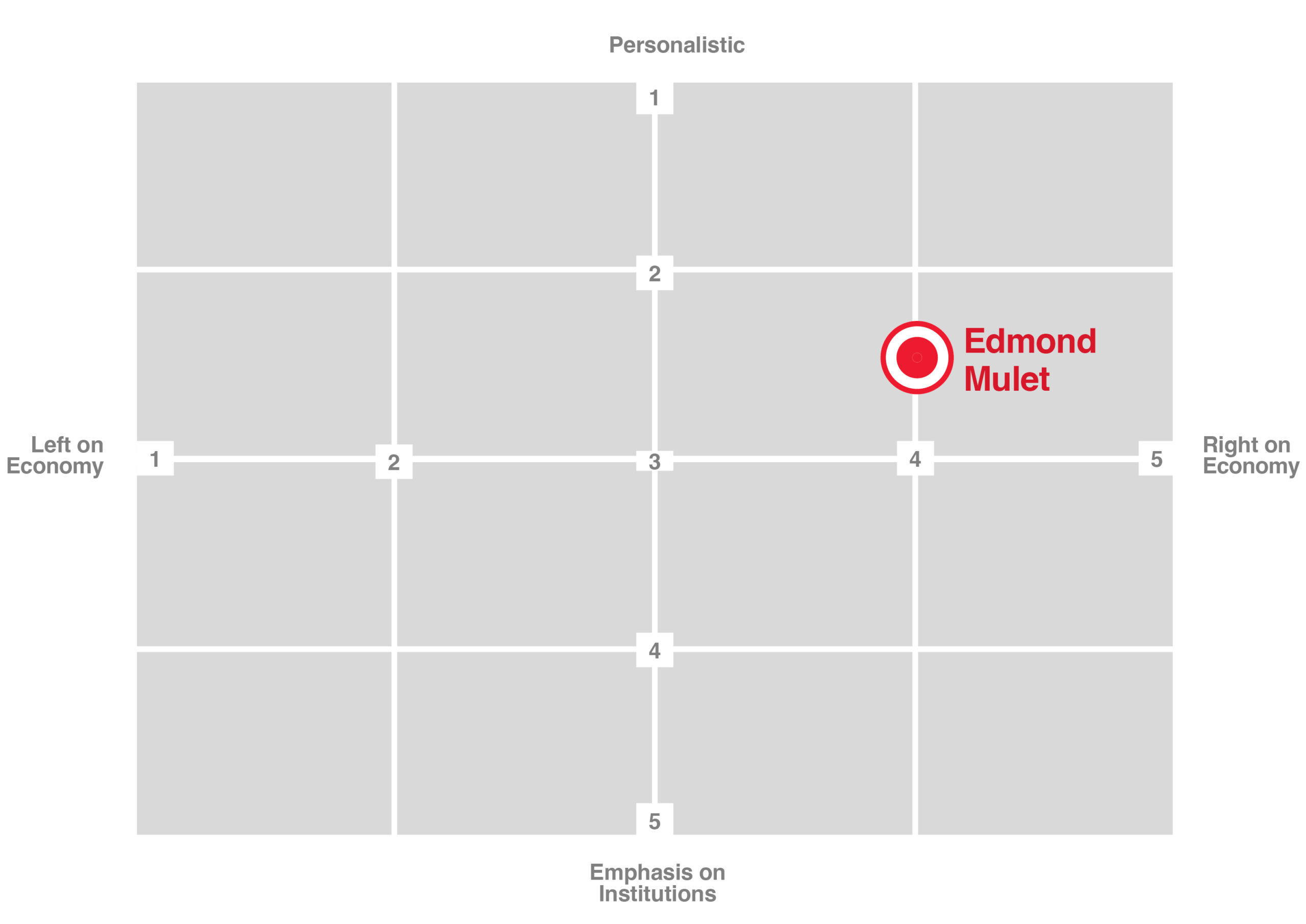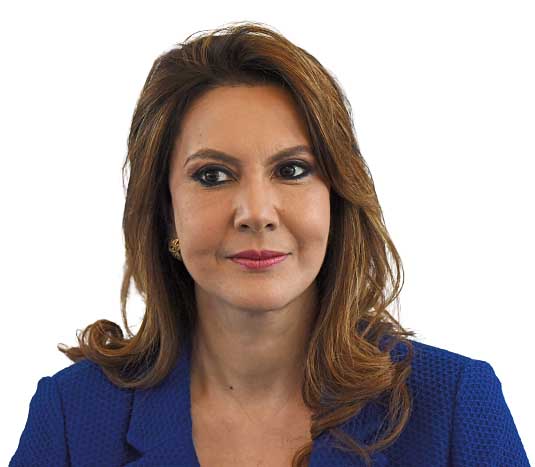 Zury
Ríos
55, former member of congress
Partido Valor
"In Guatemala, [gangs] kill 20 people per day. El Salvador has learned how to stop this."
HOW SHE GOT HERE
Ríos spent 17 years in Congress from 1995-2012. She ran for president in 2015, finishing third, and was a leading candidate in 2019 until she was disqualified due to a constitutional prohibition, since rescinded in her case, on relatives of coup leaders running for office. Her father, the deceased General Efraín Ríos Montt, seized power in a coup in 1982 and in 2013 was convicted of ordering acts of genocide as president. (The conviction was later overturned.)
WHY SHE MIGHT WIN
Ríos is a prominent opponent of President Alejandro Giammattei, who is very unpopular, with approval ratings below 30%. Since leaving Congress, she has steered clear of politics between presidential campaigns, allowing her to position herself as an outsider. In Congress, she staked out relatively progressive positions on discrimination against women and people with HIV, but she is now emphasizing her evangelical faith and vowing to uphold conservative Christian values.
WHY SHE MIGHT LOSE
Ríos' Valor Party is relatively small and she has always expressed support for her father, a polarizing figure. She also condemned the CICIG anti-corruption organization before it was decommissioned in 2019.
WHO SUPPORTS HER
Ríos is popular among evangelicals, conservative opponents of the current president and those who approve of Salvadoran President Nayib Bukele's security strategy, of which Ríos has spoken admiringly.
WHAT SHE WOULD DO
Ríos would likely employ an especially aggressive security strategy against gangs, as well as organizations involved in land conflicts and disruptive demonstrations. She would likely also push policies supportive of conservative evangelical positions on issues like abortion.
IDEOLOGY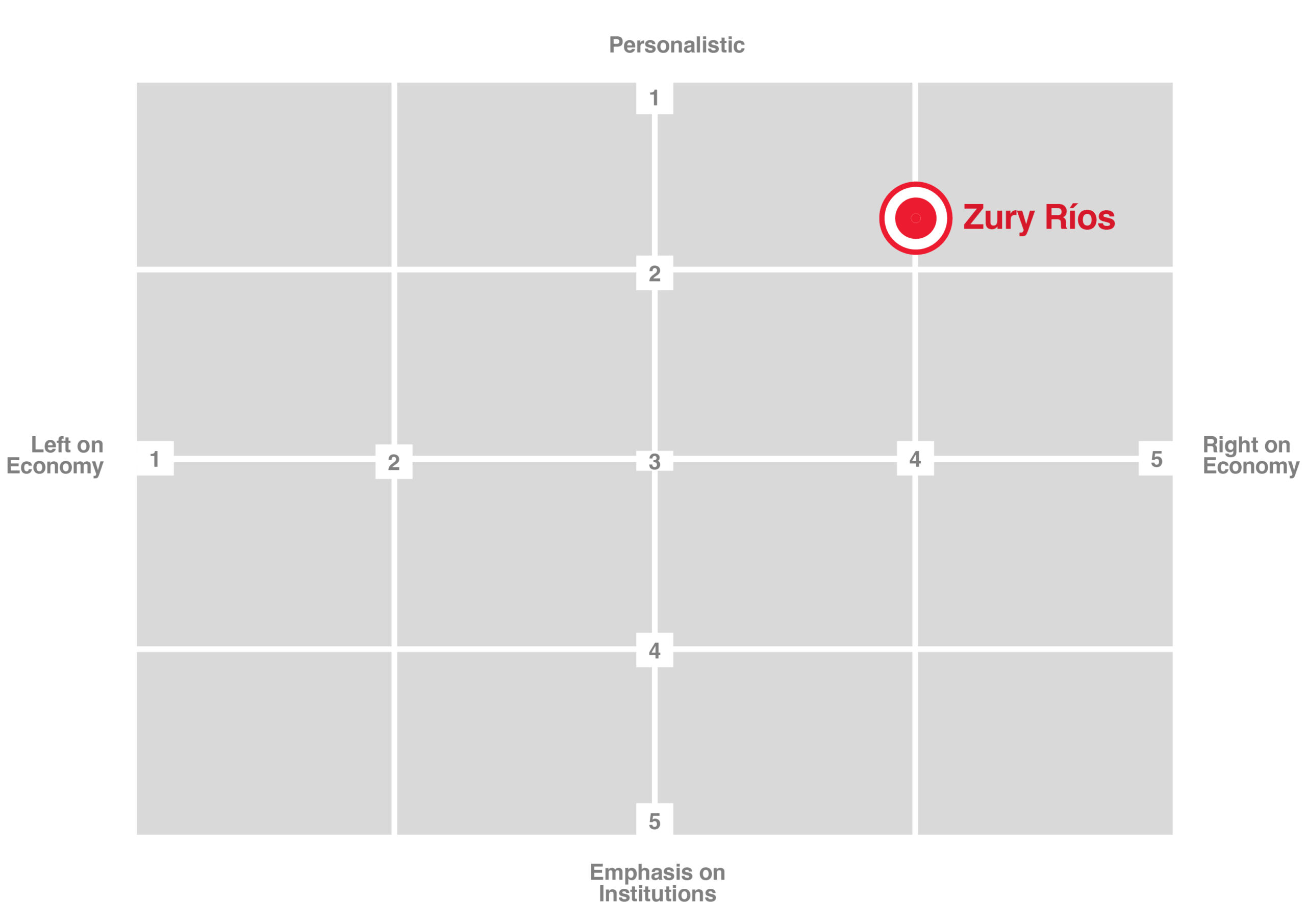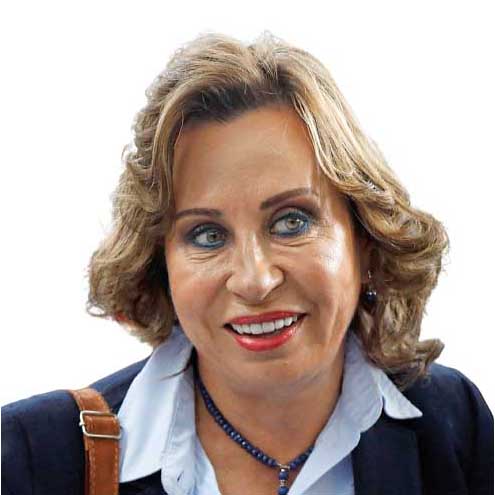 Sandra
Torres
67, party secretary-general and former first lady
Unidad Nacional de la Esperanza (UNE)
"Malnutrition is a tragedy for our country … and one of the emergencies any administration should focus on."
HOW SHE GOT HERE
Torres founded the UNE party in 2002 and ran for president in 2015 and 2019, when she won the most votes in the first round but lost in the second. From 2008-11 she was first lady alongside former President Álvaro Colom, a center-left president who oversaw the formation of the CICIG anti-corruption commission in Guatemala but who himself weathered multiple corruption investigations. He passed away in January.
WHY SHE MIGHT WIN
As first lady, Torres helped create popular social programs. She is at the head of the country's largest and best organized political party and has high name recognition. She has recently tacked to the right, especially on culture war issues such as abortion.
WHY SHE MIGHT LOSE
Torres is a political insider at a time when Guatemala's political class is very unpopular. Her party has been the target of several recent corruption investigations. She is also viewed as close to President Giammattei, who is himself embroiled in various corruption scandals. (Both deny wrongdoing.)
WHO SUPPORTS HER
Torres is popular with many local governments and communities that have benefited from aligning themselves with the UNE political machine and from the social programs she continues to promote, including a free food distribution system.
WHAT SHE WOULD DO
Torres would likely modestly expand Guatemala's social safety net and boost budgets for municipal governments to tackle issues like malnutrition. She is seen as unlikely
to crack down aggressively on alleged corruption in the party system.
IDEOLOGY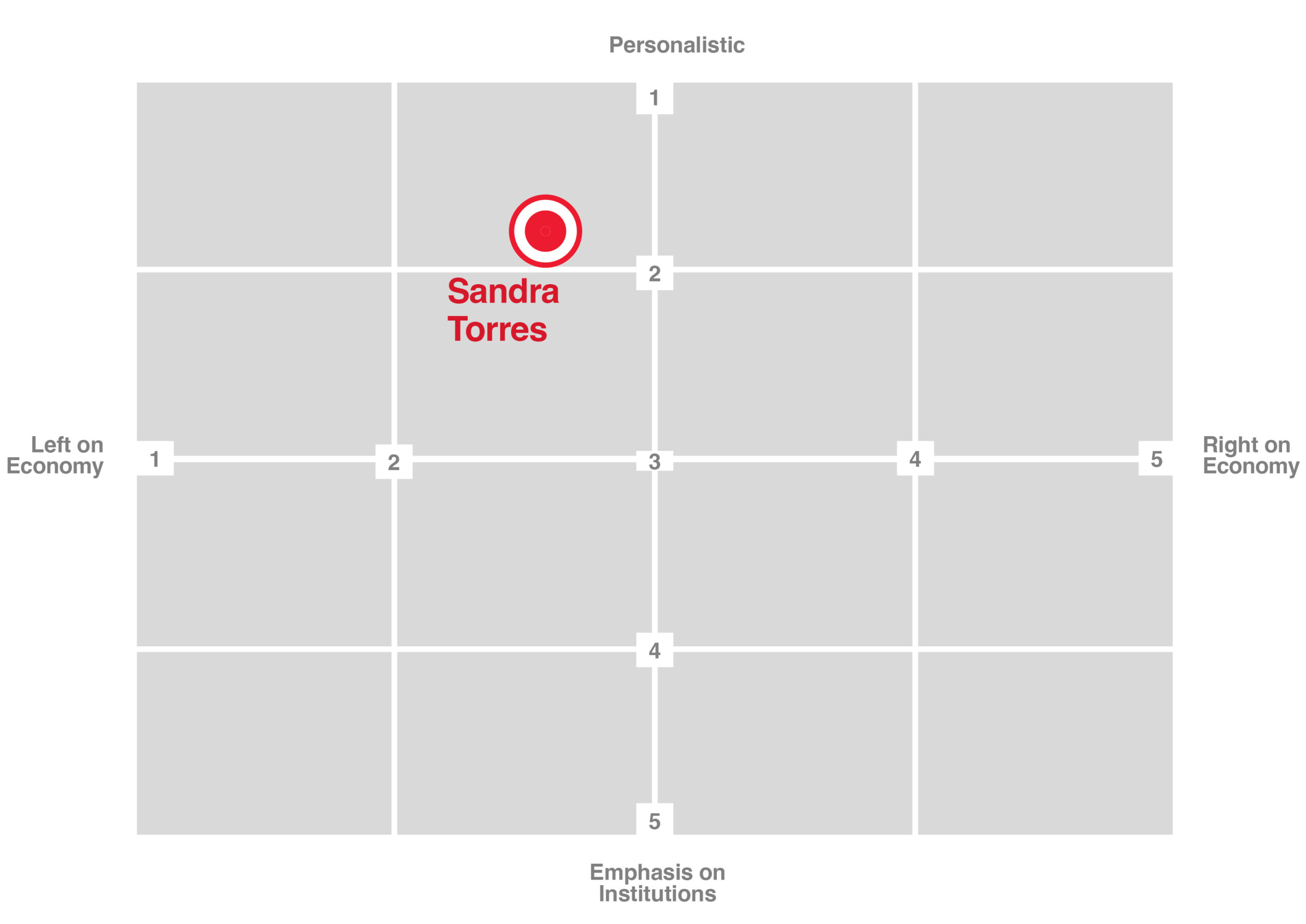 Tags:
Elections 2023
,
Guatemala