Reading Time:
< 1
minute
This piece was updated on April 12. Click here for our full coverage of Ecuador's presidential race.
On April 11, Ecuadorians elected conservative banker and three-time candidate Guillermo Lasso over Andrés Arauz, a protégé of former President Rafael Correa. Lasso received just over 52% of valid votes.
Arauz had finished first in a field of 16 candidates in the first round of voting on Feb. 7, with 32.7% of the votes. After two tense weeks where the vote count was too close to determine who finished in second place, Ecuador's electoral authority announced on Feb. 21 that Lasso would face Arauz in the April 11 runoff.
AQ asked a dozen nonpartisan experts on Ecuador to help us identify where each candidate stands on two spectrums: left wing versus right wing, and nationalist versus globalist. The results are mapped on the charts below. We've published the average response, with a caveat: Platforms evolve, and so do candidates.
Andrés Arauz | Guillermo Lasso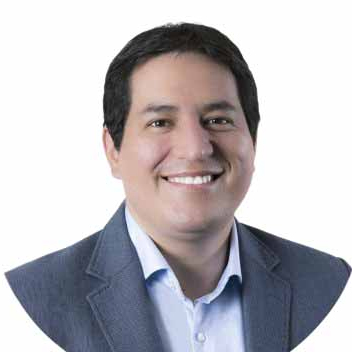 Andrés
Arauz
36, former government minister and central bank director
Democratic Center
"The president will be me, and Rafael Correa will be my principal adviser."
HOW HE GOT HERE
Former President Rafael Correa chose Arauz, a young economist and loyal technocrat who served as his minister of knowledge and human talent, to lead his political movement's ticket. Correa had wanted to run as Arauz's vice president, but his hopes died when a court upheld a prior conviction on corruption charges.
WHY HE MIGHT WIN
Experts suggest about a fifth of Ecuadorians are committed correístas, so Correa's endorsement alone could be enough to get Arauz to a runoff election. Voters may see the fresh-faced Arauz as a return to the good times of Correa's decade in office, when high commodity prices helped the economy grow an average of about 3% annually.
WHY HE MIGHT LOSE
At just 35, Arauz's inexperience could be seen as a gamble in such difficult times. He also must deal with the baggage associated with Correa's corruption convictions (Arauz considers the charges political persecution).
WHO SUPPORTS HIM
A portion of Ecuador's left who are ideologically aligned with the "21st-century socialism" championed by Correa and Venezuela's Hugo Chávez. Ecuadorians who benefited from Correa's social and infrastructure programs.
WHAT HE WOULD DO
A critic of the IMF, Arauz promises to roll back President Lenín Moreno's "neoliberal" policies and advocates for capital controls. One of his priorities is to relaunch the regional bloc UNASUR. He supports the construction of an oil refinery on Ecuador's coast, a flagship project of Correa's government that was never completed.
IDEOLOGY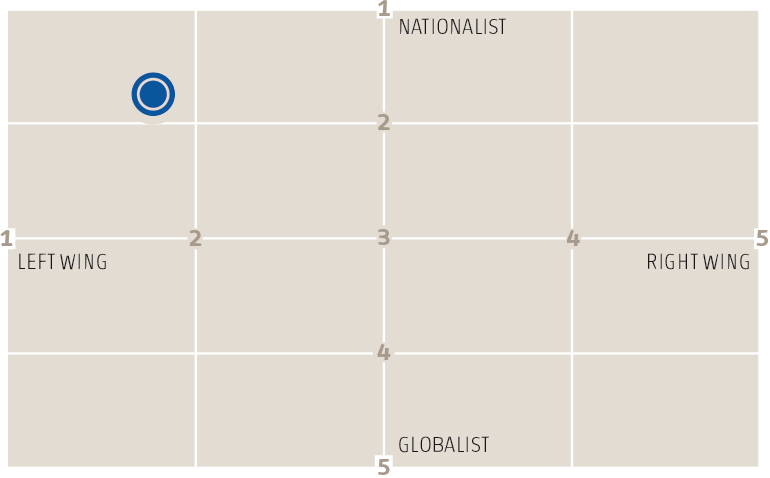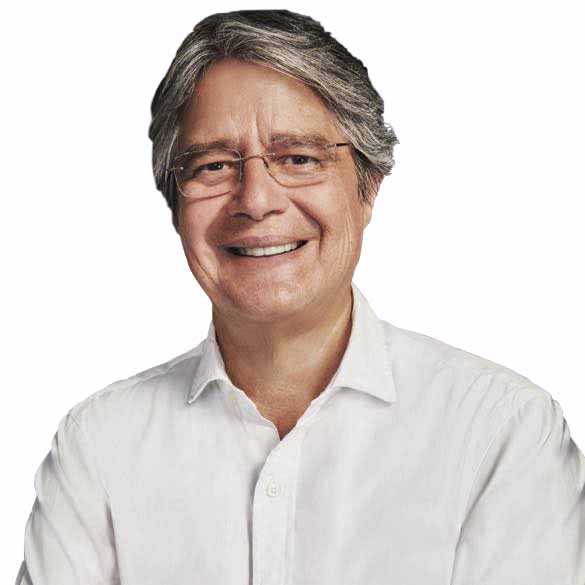 Guillermo
Lasso
65, businessman, former economy minister and governor
Creating Opportunities
"Correísmo is offering more of the past: a failure that includes corruption at all levels."
HOW HE GOT HERE
Lasso is running for president for the third time. After a lucrative career in banking, he held short stints in government in the late 1990s and early 2000s, first as governor of Guayas province, then economy minister and itinerant ambassador. Lasso founded the Creando Oportunidades (Creating Opportunities — CREO) party to launch his 2013 presidential bid. After narrowly losing his second presidential race in 2017 to Lenín Moreno, Lasso contested the results, alleging fraud.
WHY HE MIGHT WIN
Lasso has more name recognition this time around and will pick up votes from CREO's new coalition partner, the Social Christian Party (PSC). He will attract the anti-Correa vote, and stands a better chance against Arauz, a less popular correísta candidate than his 2017 opponent Moreno.
WHY HE MIGHT LOSE
Some say he lacks charisma and struggles to connect with voters. Voters may still hold Lasso responsible for the 1999 financial crisis, during which he was economy minister.
WHO SUPPORTS HIM
Business elites, social conservatives and the center-right. Lasso has strong support in Quito, and his alliance with the PSC will bring him support from Guayaquil.
WHAT HE WOULD DO
Analysts believe Lasso will probably comply with the IMF's loan program, despite issuing a statement criticizing the deal and its proposed tax increases. Lasso has promised to create one million jobs as well as a universal health care system. He seeks to inject $1 billion of capital into the National Development Bank and has proposed an international anti-corruption commission with oversight from the OAS and the UN. A member of the Catholic group Opus Dei, Lasso staunchly opposes abortion.
IDEOLOGY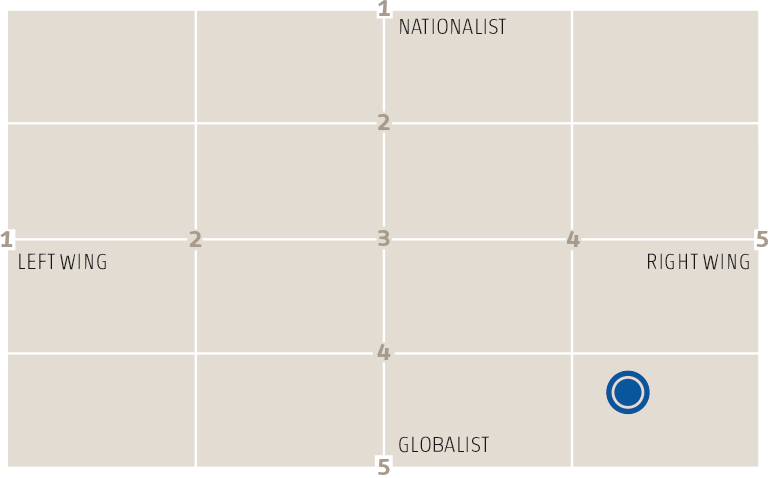 Tags:
Ecuador
,
Ecuador's Presidential Race 2021
,
Elections 2021