Costa Rica | Colombia | Full List
Brazilians will head to the polls later in the year to elect a president, 513 federal deputies, a third of the senate, and all state governors and assembly members. Voting is scheduled for October 2, and a run-off date is set for October 30 in case no candidate – for governor or president – receives more than 50% of valid votes.
This survey includes only candidates who were polling at 5% and above as of December, according to a poll from Quaest. We will occasionally update this page to reflect developments in the campaigns, including other candidates who rise in polls. AQ also asked a dozen nonpartisan experts on Brazil to help us identify where each candidate stands on two spectrums: left wing versus right wing, and nationalist versus globalist. The results are mapped on the charts below. We've published the average response, with a caveat: Platforms evolve, and so do candidates.
Jair Bolsonaro | Luiz Inácio Lula da Silva | Ciro Gomes | Sérgio Moro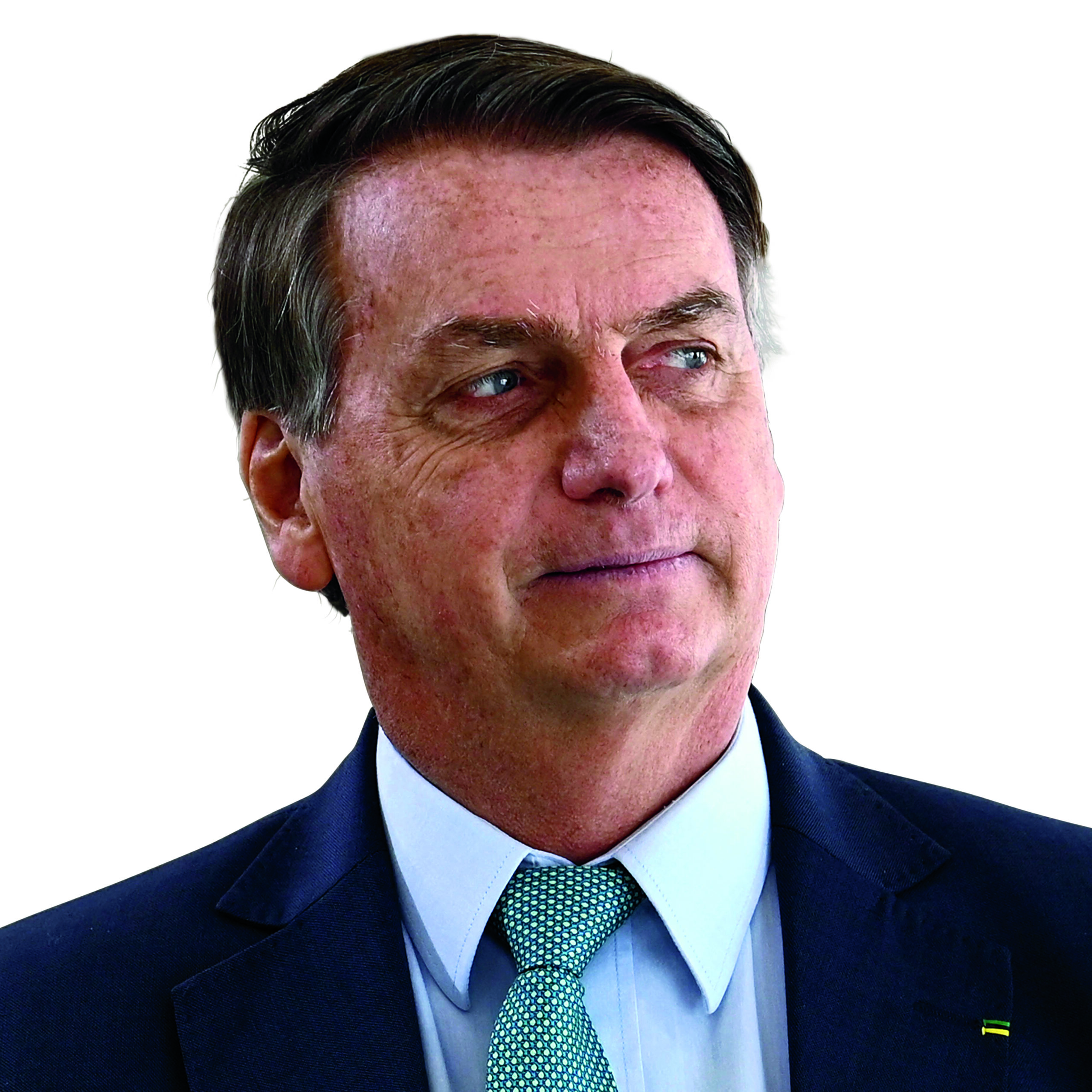 Jair
Bolsonaro
66, president
Liberal Party
"We took Brazil back from the left, we all did. We made the feeling of patriotism bloom."
HOW HE GOT HERE
Bolsonaro's 2018 election victory heralded a new alliance between social conservatives and pro-business forces, and a rejection of the status quo politics that led Brazil into its worst economic crisis on record. However, his government struggled to boost investment and economic growth even before the pandemic, which devastated Brazil amid Bolsonaro's frequent denialism of the virus's severity and the efficacy of vaccines.
WHY HE MIGHT WIN
Bolsonaro retains solid support among his conservative base, about 25% of the Brazilian electorate. His supporters bet that will be enough to get him into a runoff against Lula, where a recent increase in welfare programs could help him win enough working-class votes to eke out a victory.
WHY HE MIGHT LOSE
Bolsonaro's poor handling of the pandemic, and his constant fights with institutions including Congress and the Supreme Court, have left many Brazilians fatigued and eager for change. Clear majorities say in polls they no longer trust their president or see him as competent to lead.
WHO SUPPORTS HIM
Social conservatives including Brazil's growing evangelical Christian community and the rank-and-file of the military and state police. Small business owners and the agricultural sector, which has thrived in recent years.
WHAT HE WOULD DO
Bolsonaro says he remains committed to the pro-market agenda of his finance minister Paulo Guedes, who has given no indication he plans to leave. But the duo have struggled to implement reforms, partly because of the pandemic. Bolsonaro's alliance with the "Centrão" bloc of legislators, which is mostly interested in pork for its constituents, may serve as a brake on efforts to shrink the state in a second term.
IDEOLOGY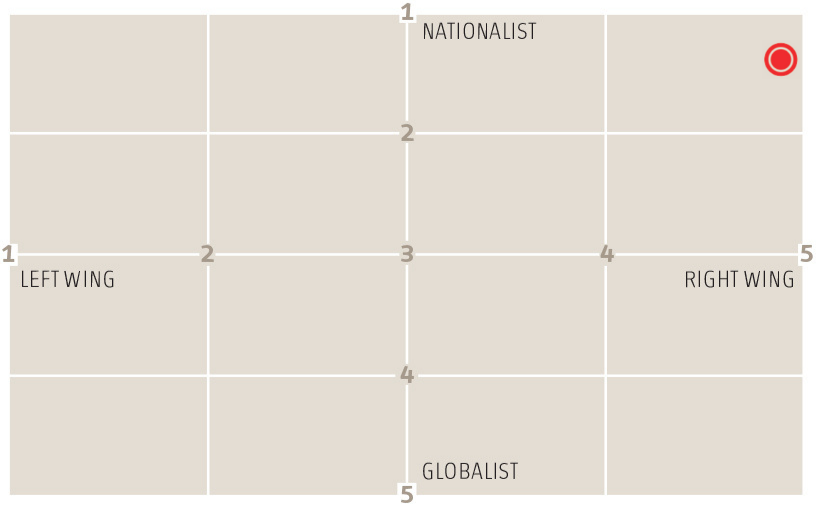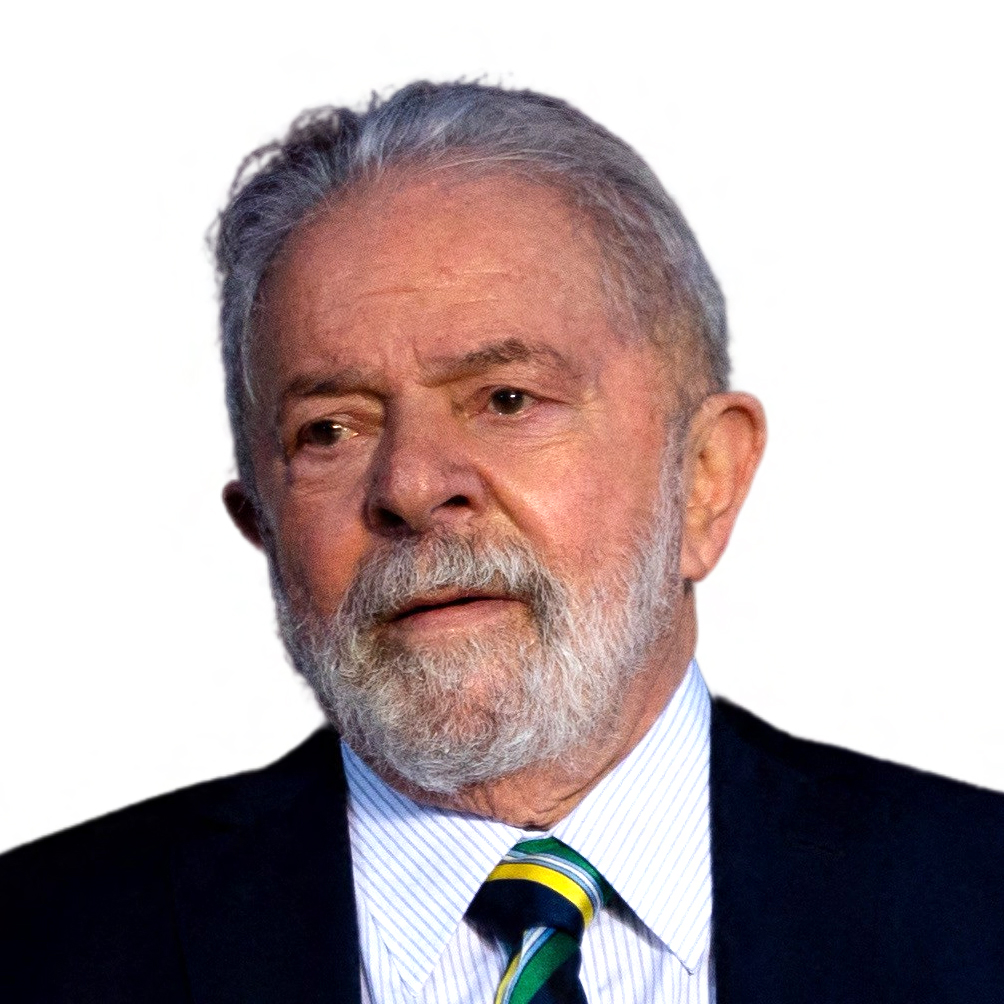 Luiz Inácio
Lula da Silva
76, former president
Workers' Party
"What's happening in Brazil is not a dispute between left and right. It's between fascists and democracy."
HOW HE GOT HERE
Lula's biography reads like an epic novel. A longtime metalworkers' union leader, he was elected president on his fourth try and oversaw a long economic boom from 2003-10. He was then jailed for nearly two years on corruption charges, which were thrown out by the Supreme Court in 2021, allowing him to run again.
WHY HE MIGHT WIN
Positive memories of Lula's presidency, which saw millions of Brazilians rise out of poverty and also a 500% increase in the stock market, seem more enticing to many voters after the disorder of the Bolsonaro years. He has focused on consensus-building so far in his campaign, and his rejection ratings are lower than other major candidates in the 2022 race.
WHY HE MIGHT LOSE
The Lula years also had their dark side, including numerous corruption scandals and economic distortions that blew up under his chosen successor Dilma Rousseff, resulting in the worst recession in Brazil's history from 2014–16. Lula's opponents will try to appeal to antipetismo (sentiment against his Workers' Party) as the election heats up.
WHO SUPPORTS HIM
Lula's support is strongest among Brazil's poor and lower-middle classes, especially in the northeast.
WHAT HE WOULD DO
Lula has been somewhat vague about his economic plans and has avoided indicating a possible finance minister. But he has suggested he will further expand the Brazilian state, already one of Latin America's most sprawling in relative terms, and try to increase taxes on the wealthy to help pay for it. His flirtation with Geraldo Alckmin, a center-right former governor of São Paulo, as a possible vice-presidential candidate suggests he will try to build a "big tent" of political allies, making a major shift left unlikely.
IDEOLOGY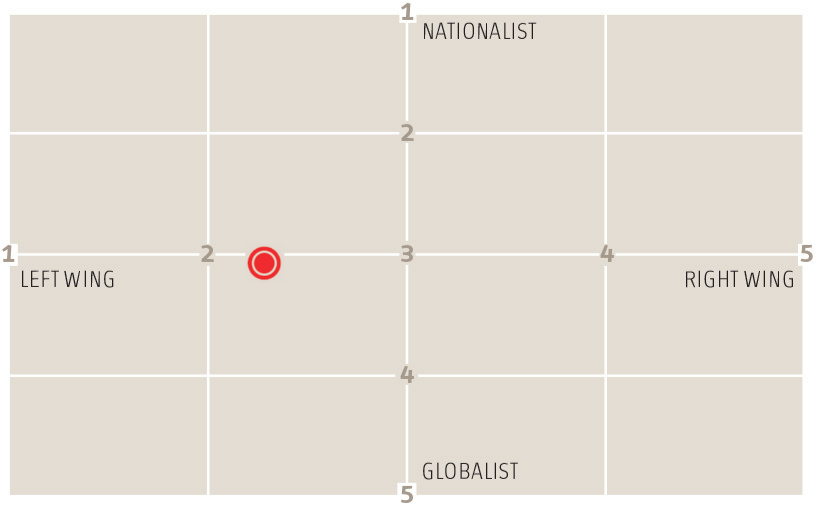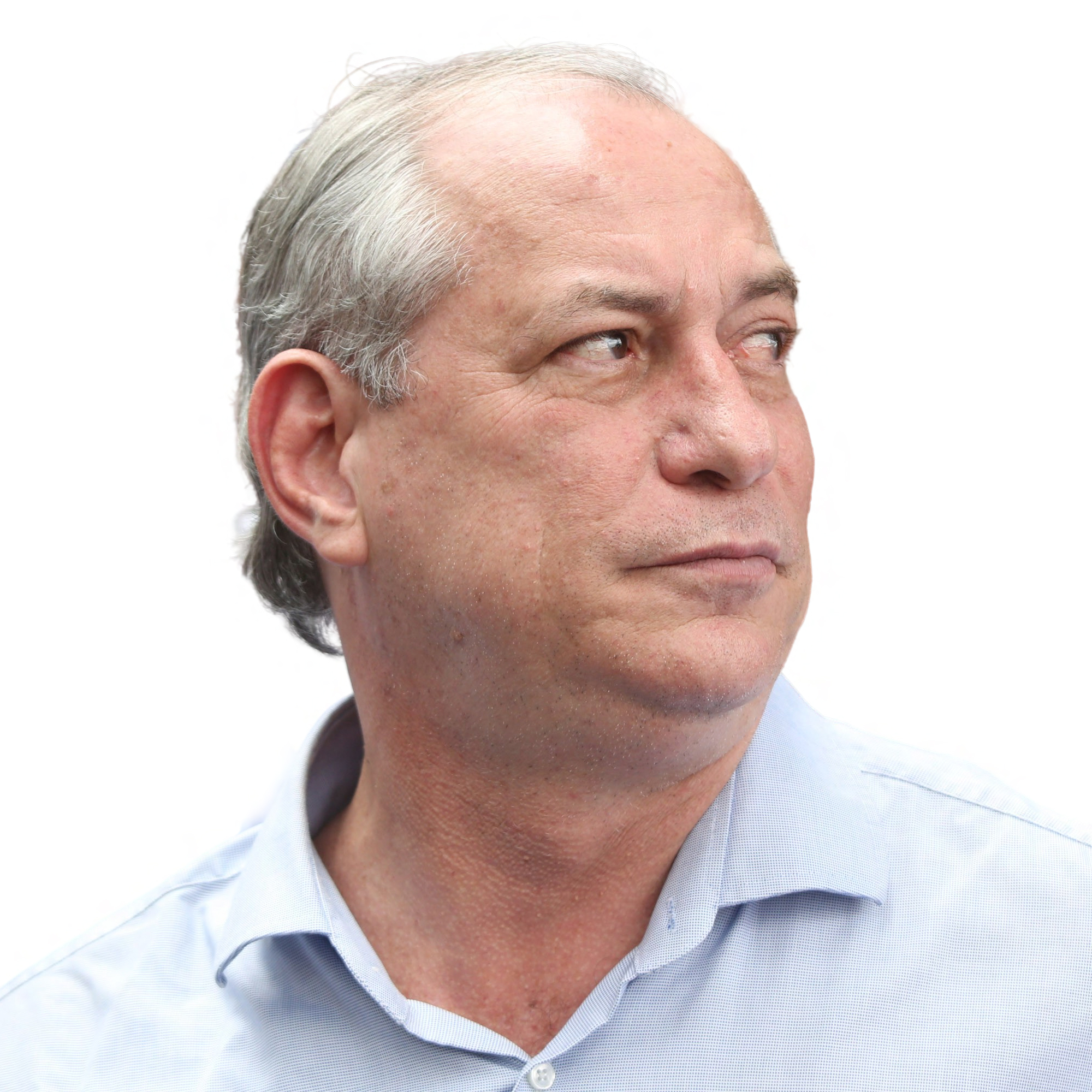 Ciro
Gomes
64, former finance minister and governor
Democratic Labor Party
"The country is sinking, people are dying of hunger. Meanwhile (all the other candidates) are clowning around and mimicking each other."
HOW HE GOT HERE
A well-traveled politician who served as a governor and a minister in multiple governments including Lula's, this is Gomes' fourth presidential campaign, following a third-place finish with 12% of the vote in 2018. These days, he casts himself as a leftist alternative to Lula while also flirting with parts of the center-right.
WHY HE MIGHT WIN
Gomes seems like a longshot, but could prevail if something unexpected happens to derail Lula's candidacy.
WHY HE MIGHT LOSE
Lula is simply not leaving enough oxygen for other left-of-center candidates. Gomes is also mistrusted by many across the ideological spectrum in Brazil's political class because of his long career of bitter public clashes. Many leaders in his own party could pressure him not to run, to allow their lower house and state assembly candidates to campaign with Lula instead.
WHO SUPPORTS HIM
Well-educated voters and others from the urban middle class, who lean left but reject the corruption and other decay under the Workers' Party's 14-year rule. His power base is in his longtime home of Ceará state, and other parts of the northeast.
WHAT HE WOULD DO
Gomes' detailed plans include a strong industrial policy that would boost exports, as well as an emphasis on green growth. But his difficult relationships with Brazil's political class could make implementation difficult.
IDEOLOGY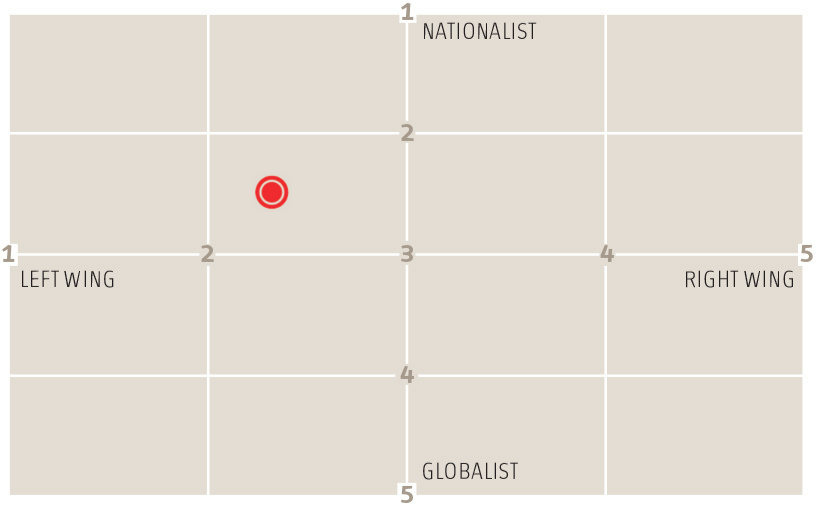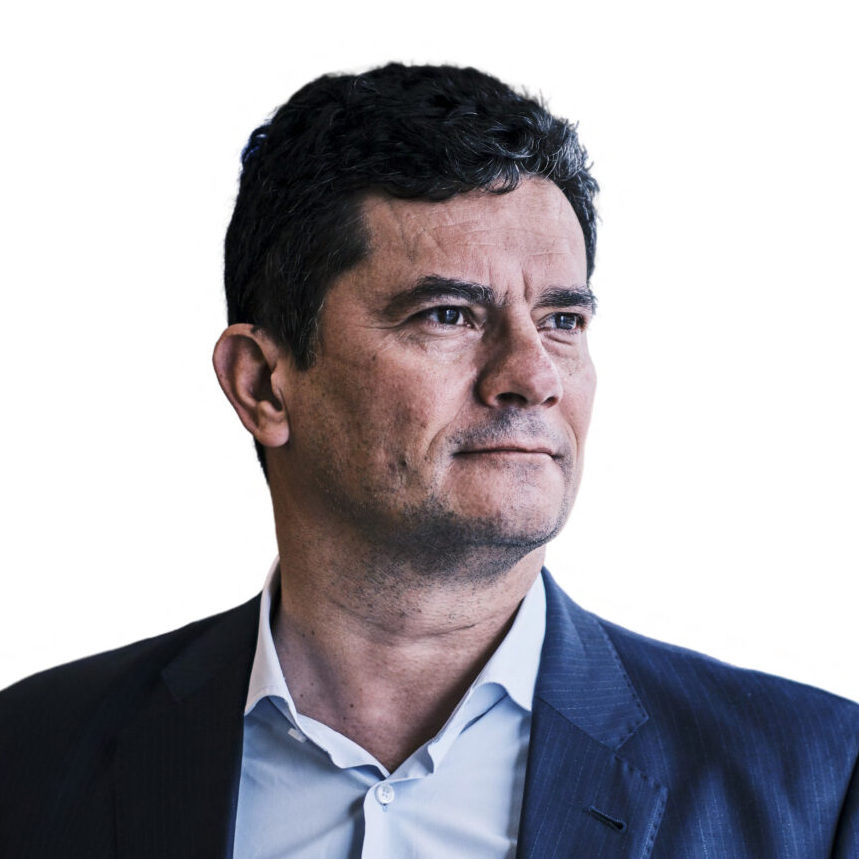 Sérgio
Moro
49, former judge and justice minister
Podemos ("We Can") Party
"The confrontation of the far right with the far left gives victory to chaos."
HOW HE GOT HERE
A previously obscure federal judge, Moro won international renown in the mid-2010s for overseeing the sprawling Lava Jato ("Car Wash") corruption case, which sent many powerful figures to jail, including Lula. Moro then served as Bolsonaro's justice minister but resigned, alleging the president's attempts to interfere in the Federal Police. In 2021, Brazil's Supreme Court ruled Moro was not impartial as a judge in the Lula case, further tarnishing his image.
WHY HE MIGHT WIN
Many Brazilians still see Moro as an anti-corruption hero capable of purging the current political class. His path is to steal away enough of Bolsonaro's supporters to pass him and enter a second round against Lula, where he could then rally broad support from conservatives, centrists and business leaders.
WHY HE MIGHT LOSE
Despised in roughly equal measure by the left (for jailing Lula) and right (for "betraying" Bolsonaro), Moro has the highest negative ratings of any major candidate except Bolsonaro. Polls suggest there is not much demand for a so-called "third way" candidate.
WHO SUPPORTS HIM
Business leaders, some influential media commentators, law enforcement figures, and more centrist voters turned off by Bolsonaro's response to COVID.
WHAT HE WOULD DO
Moro is essentially promising to deliver on Bolsonaro's original promises to crack down on corruption and encourage private-sector investment, though he has struck a somewhat more centrist tone. However, Moro's lack of support in Congress—where many legislators despise him because of Lava Jato—raises questions about governability if he is elected.
IDEOLOGY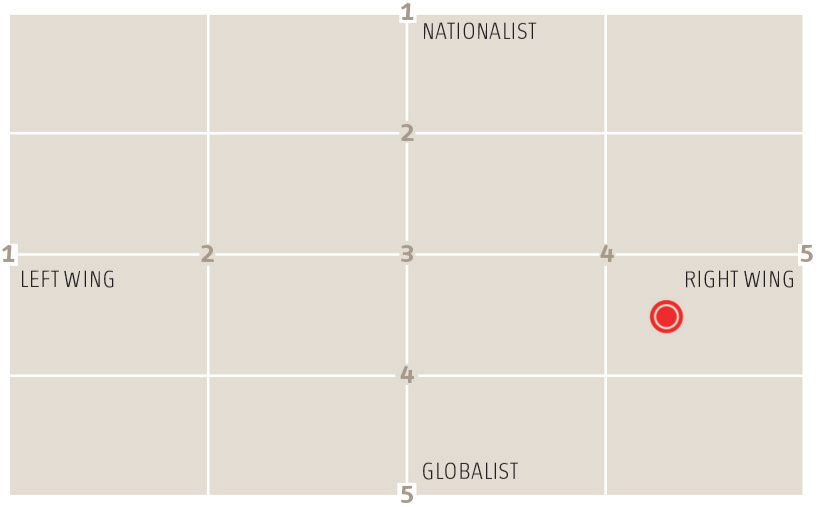 Tags:
Brazil
,
Brazilian elections
,
Elections 2022